In the early 1970s, when video poker was introduced and was still struggling for acceptance, the machines were usually referred to as "poker slots." And video poker has a lot in common with slot machines . They are easy to use, requiring no interaction with a dealer or with other players. Card combinations, like slot reels, are governed by a random-number generator.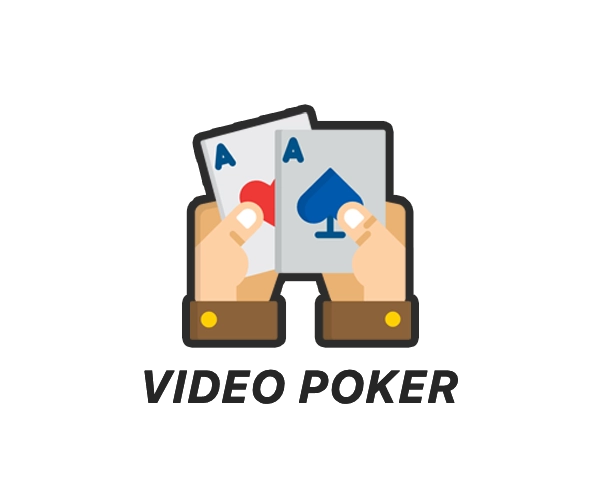 What is Online Video Poker?
Video poker is a card-based online game usually played with one regular deck of 52 cards. In some variants like Joker Wild Video Poker, a Joker card is also added and is considered as a wild card which can take any card value to make a successful poker hand.
Since this is all online, you don't need to worry about downloading a gambling app on your device and worry about memory issues.
The rules of the game are quite easy to understand. You simply got to make one of the paying poker hands with the five cards that are dealt to you, and the best part is you can use your skills and instinct to select which card to hold and which card to redraw.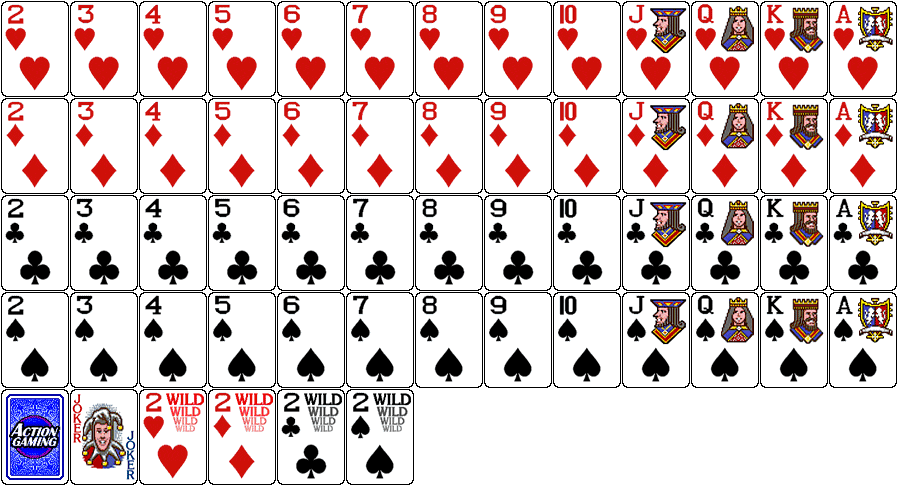 Web-based video poker is even more engaging and lucrative as compared to playing video poker in a land-based casino. Some of the advantages of playing online are:
In one single stake, you can even play multiple hands at once. Some of our reviewed video poker sites allow playing up to 25 hands in a single draw.
You can even play for fun or practice play without staking any real money, something which a land-based casino doesn't allow. And you also get the anonymity of playing alone.
The gameplay is a lot faster as the computer deals the cards and calculates winning hands much faster than a land-based casino croupier.
There's no worry of the human dealer making a mistake in card dealing, as an automated, licensed and trusted computer program deals you the cards and calculates the winning poker hands. These websites are rigorously tested and only then approved by licensing authorities like Malta Gaming Authority and others.
And the best part is you don't have to leave your home couch to visit any far-off casino to have all the fun. There are no time restrictions and its available 24×7.
Popular Types of Video Poker
The following list includes some of the most common versions of video poker. When possible, we've also included the expected return for the player. Expressed as a percentage, this number indicates the amount that the player should expect to receive back in the long term. For example, a return of 99 percent would deliver $99 for every $100 wagered (on average).
You'll also notice that games sometimes have a fractional number in front of them, such as 9/6 Jacks or Better. This means that a full house pays nine times the original wager, while a flush pays six times the player's bet. 9/6 is generally the top payout for Jacks or Better, so this is known as a "full pay" machine. An 8/5 machine, meanwhile, would be labeled a "short pay" game due to a decreased payout.
Jacks or Better Video Poker
Also referred to as "draw poker," this game doesn't deliver a payout unless the player gets a pair of jacks or higher. Using a simple strategy on this game delivers an expected return of 99.46 percent, while employing a more advanced optimal strategy yields 99.54 percent.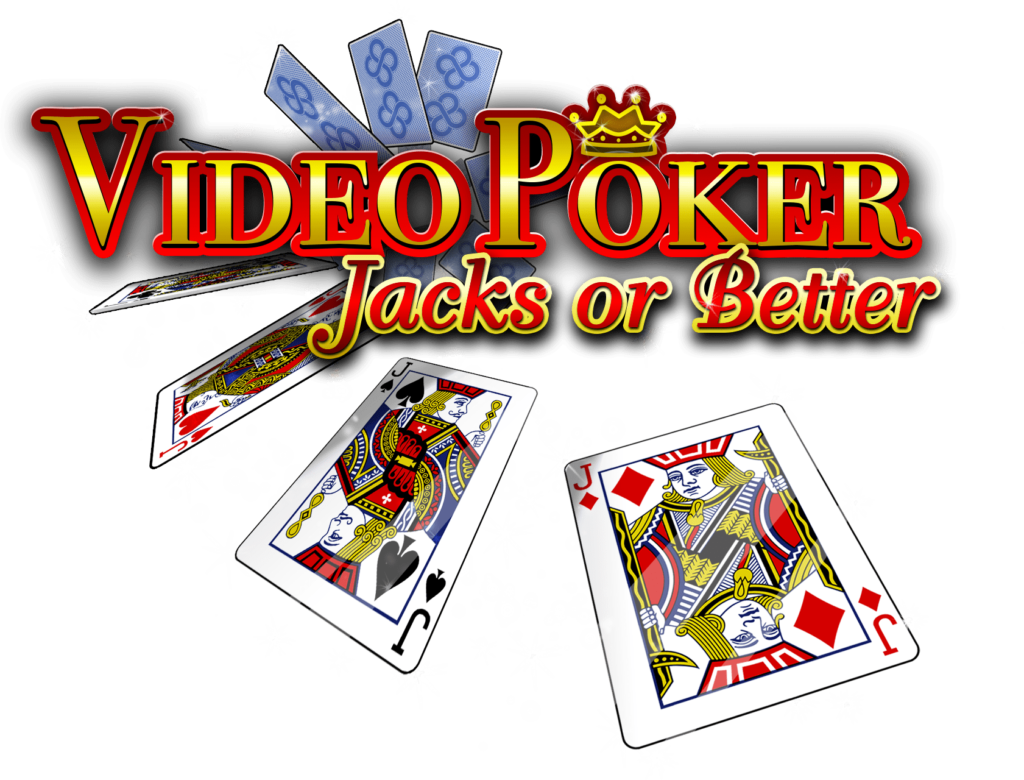 Deuces Wild
Two cards are considered in this version of the game. While a royal flush comprised of one or more wild cards pays 125 credits, a natural royal flush is far more valuable with a 4,000-coin payout. Using a simple strategy on the full-pay version of this game yields an expected return of 100.71 percent, which means the player actually has an advantage over the house.
Bonus Poker
One of the most common casino options, this version offers a full pay of 8/5 and includes a number of four-of-a-kind payouts. When using optimal strategy, the expected return is 99.17 percent. It's not uncommon for this version of video poker to be the most profitable version offered in some casinos, especially since the others often give the player a mathematical edge over the house.
Double Bonus Poker
10/7 is common for the full-pay version. Players are paid with jacks or better, although four-of-a-kind hands offer the largest prize. 100.17 percent expected return.
Joker Poker
The joker acts as a wild card, and a pair of kings or better are required for a payout. The expected return is 100.64 percent when using a basic strategy.
Double Double Bonus Poker
This game offers increased payouts for four-of-a-kind hands in specific combinations. For example, four aces with a 2-4 kicker pays 400 coins, while four of a kind of 2-4 with an ace-4 kicker pays 160 coins. The full-pay version is 10/6, and employing basic strategy on this machine yields an expected return of 100.07 percent.
Progressive Jackpot
While this isn't a specific type of machine, we should mention that VP games can offer progressive wins just like slots. In some cases, multiple machines may be linked together at various locations!
Video poker is the best-kept secret in the casino, and many patrons are happy to pass it by once they realize that it's not a slot machine. However, veteran gamblers and advantage players know the truth, which is why many of them scour online and land-based casinos for the VP machines with the best pay tables.
Once they've found a suitable option, all they have to do is apply the proper strategy, wait for the house edge to drop, and watch their bank account begin to rise.
Rank of Video Poker Hands
All payoffs are based on five-card poker hands, which rank as follows:
Royal flush: Ace-king-queen-jack-10 all of the same suit (hearts, clubs, spades, or diamonds).
Straight flush: Five consecutive cards of the same suit; for example, 2-3-4-5-6, all of clubs.
Four of a kind: Four cards of the same rank; for example, ace of hearts, ace of spades, ace of clubs, ace of diamonds.
Full house: Three cards of one rank, two cards of another rank; for example, 3 of diamonds, 3 of hearts, 3 of spades, 6 of hearts, 6 of spades.
Flush: Five cards of the same suit; for example, ace, 10, 7, 4, 3, all of diamonds.
Straight: Five consecutive cards of mixed suits; for example, 2 of diamonds, 3 of hearts, 4 of diamonds, 5 of clubs, 6 of spades.
Three of a kind: Three cards of the same rank; for example, 6 of hearts, 6 of clubs, 6 of diamonds.
Two pair: Two cards of one rank, two cards of another rank; for example, ace of spades, ace of hearts, 7 of clubs, 7 of diamonds.
Pair of jacks or better: Two jacks, queens, kings, or aces.
Now that you know how to win, let's take a look at the device that you'll be playing on. Move on to the next section to learn the anatomy of a video poker machine.
Online Video Poker
By the 1990s, an invention called the "internet" was beginning to get the attention of people around the world. By combining a personal computer with a modem connection, it was supposed to be possible to communicate on a global basis and access an ever-growing stockpile of information. The stories were true, of course, and soon the World Wide Web was in full swing.
Online casino gambling wasn't there from the beginning, but it didn't take long for a few enterprising souls to realize that customers might enjoy internet wagers just as much as the real thing. The first online casino software was created by Microgaming in 1994, and its popularity began to grow as soon as it was introduced. Since it was found in most land-based casinos, video poker was among the games included in the earliest forms of software.
As the years progressed and the internet became available to an increasing number of people, online gambling grew at an exponential rate. This also brought greater exposure to games outside of the traditional Jacks or Better model. Some of the more popular internet versions have included the following: Deuces Wild, Bonus Deuces Wild, All American, Aces and Faces, Ten or Better, and Jackpot Deuces.
That brings us to the current point in video poker history, although the final chapter is yet to be written. Luckily, you get a chance to be part of this ongoing story.