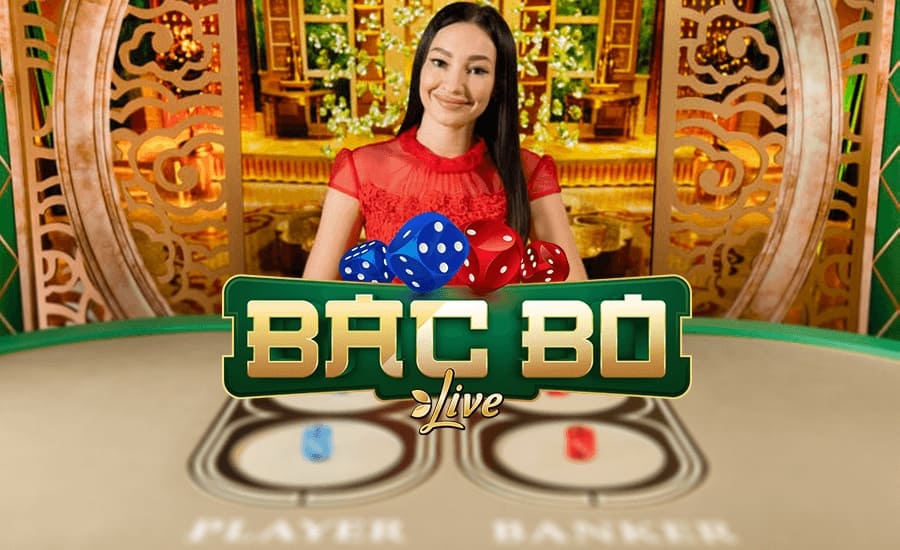 As the renowned software provider Evolution Gaming announced in a recent press release, the live game Bac Bo is now available in many online casinos. What is charming about the newly developed game is the fact that it is a simplified version of baccarat. Accordingly, the game should be understood quickly even by inexperienced gambling friends. Only in September of last year did we report that Evolution Gaming had launched the 2,000-year-old game "Fan Tan".
How does Evolution Gaming's Bac Bo work?
The newly released game is a combination of the popular casino games Baccarat and Sic Bo. For this reason, the new live game is also called Bac Bo. Basically, the brand new live game works in a similar way to traditional baccarat. With one decisive difference: Instead of the usual playing card, four dice are used in Bac Bo, which are in a "shaker".
As soon as the "shaker" stops moving, the values ​​of two dice are added together. The first pair is for the banker and the second pair is the player's result. If the face value of the two "player dice" is higher, this wins the game round. Accordingly, if the bank's face value is higher, the bank wins.
If both pairs show the same result, then the round ends in a tie. And here we come to another special feature of Bac Bo: If there is a tie and the sum of both pairs of dice is either 2 or 12, then there is a payout of up to 88 to 1 – the jackpot, so to speak.
Todd Hausher, the current chief product officer at Evolution Gaming, describes the new game as follows:
"Bac Bo, while very much in the spirit of baccarat, is a game that is easy to pick up. Compared to baccarat, it is easier to follow the rules and gameplay as only the outcome of the dice rolls needs to be considered."
Where can Bac Bo be played?
The brand new live game Bac Bo is already available in all online casinos that have a live casino and cooperate with Evolution Gaming. Below we have listed 8 of the Best online Casinos:
Evolution Gaming: share price collapsed
In July 2021 we reported that Evolution Gaming was still in the fast lane. At that time, the company's share price was around 140 euros. Just a few months later, however, the software provider's share price collapsed. In the meantime, the value of a share on December 6, 2021 was only around 90 euros. In the meantime, the share price has risen slightly to around 104 euros (as of February 2022).
Conclusion
The recently released Bac Bo live game should appeal to a large group of players. This is simply due to the simple functionality. In this game, the two casino classics Baccarat and Sic Bo are combined. Only time will tell if Bac Bo will be a success for Evolution Gaming.