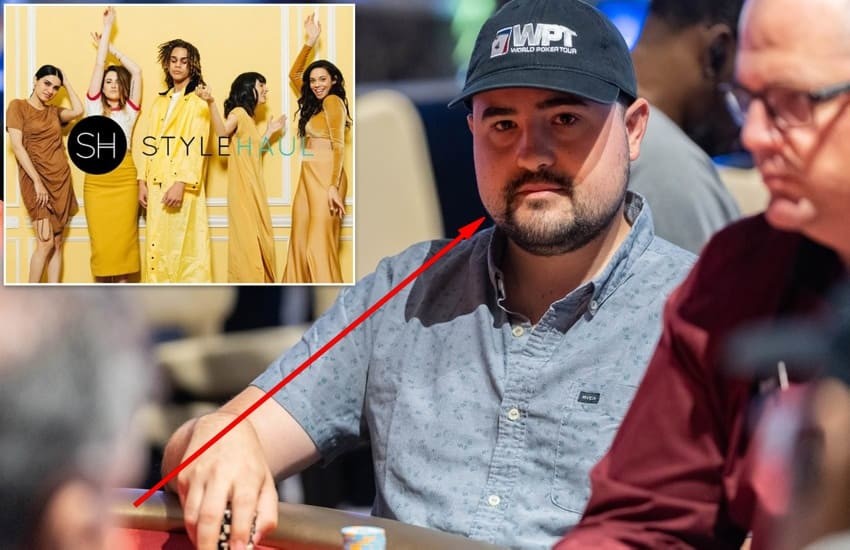 An ex-manager of a subsidiary of the RTL group is in court in Los Angeles, because he has embezzled $ 22 million and gambled in the online casino with crypto currencies. According to prosecutors, he pleaded guilty to all charges.
Dennis Blieden, 30 years old, was a manager at StyleHaul Incorporated. The digital marketing company is part of the RTL group and should support influencers on Instagram and YouTube. The influencers mainly advertised fashion and beauty products. By March 2019, Blieden had worked at StyleHaul. The end came for him only when RTL stated that they ceased the StyleHaul activities in the US. The company was then based in Hollywood, but has since been relocated to London.
In Los Angeles, the ex-manager is currently in court. He is accused of cheating the company by $ 22 million (around 20 million euros). Added to this are falsification of documents and further offenses in connection with the fraud.
What is StyleHaul?
StyleHaul is a digital marketing company, founded in 2011 by Stephanie Horbaczewski. It has worked with leading digital influencers to create marketing material. Among other things, the company has helped Cameron Dallas, Zoella, Joey Graceffa, Fleur De Force, Joe Sugg and Dulce Candy develop content and implement projects.
Last year, RTL boasted that StyleHaul's network includes more than 5,000 digital influencers. They would attract more than 60 million viewers and generate over 2.5 billion views per month.
StyleHaul Incorporated had about 55 employees in Los Angeles and another 10 employees in New York. StyleHaul was relocated to London and the activity continued under the direction of Giles Drew. Sean Atkins, the former MTV president, remained CEO of the company.
The reason for this step was an impairment of the company of 119 million US dollars (about 108 million euros). In 2014, RTL had bought the majority of the shares of the company. At that time, the value of the company was 151.4 US dollars (about 137 million euros). A StyleHaul spokesperson announced earlier this year the transformation of the company as follows:
The StyleHaul management team and board have decided to close StyleHaul's US offices and manage all global operations from across Europe. This reorganization will enable StyleHaul to benefit from closer collaboration with other companies within RTL Group's recently founded Digital Video Group. The company can enhance its ability to deliver high-quality, cross-platform digital video marketing campaigns to customers.
How could the manager hide $ 22 million?
Dennis Blieden was Controller and Vice President of Accounting and Finance at StyleHaul from October 2015 and March 2019. In his role he had full control over all company accounts. He always transferred money from his company account to his own account. In order to avoid the illegal transfers, he wrote fraudulent entries in the accounting documents.
In the documents, he noted the bookings as authorized payments of funds to StyleHaul clients. For example, he has created notional leases for a condominium in Rosarito Beach, Mexico. The apartment was supposed to be used for business purposes. $ 230,000 alone had brought the apartment to the ex-manager – for the other $ 22 million, he fictitious similar torn costs.
What was the money used for?
Blieden was a professional poker player and has participated in several tournaments in the US. For example, in March 2019, he won the L.A. Poker Classic $ 10,000 WPT Main Event, earning $ 1 million.
According to prosecutors, he paid a total of 1.09 million euros to poker players in checks, which he still owed money. Shortly before his release by StyleHaul, he had participated in two poker tournaments. The buy-ins of around 47,000 euros and 94,000 euros he had also taken from corporate accounts.
He used 1.03 million euros to settle his credit card debt. However, the manager had transferred most of the stolen goods in crypto currencies. There were a total of around 8.5 million euros. He admitted in court that he had gambled unrestrainedly with the crypto currencies in various casinos on the Internet.
What punishment awaits the ex-manager?
André Birotte Jr. is the competent district judge in this process. It is a serious fraud case to be completed on 22 March 2020. Mitigating the complete confession will certainly affect, yet is currently a maximum sentence of up to 22 years in federal prison in the room.
For the 30-year-old man from Santa Monica, who had last lived in Cincinnati, it would mean half the life behind bars. It remains questionable whether the visits to a crypto-casino were worth this punishment. Personally, I always ask myself if the people in question do not expect the whole thing to blow up in the end. Actually, a manager must realize that a sum of $ 22 million will eventually be missed.