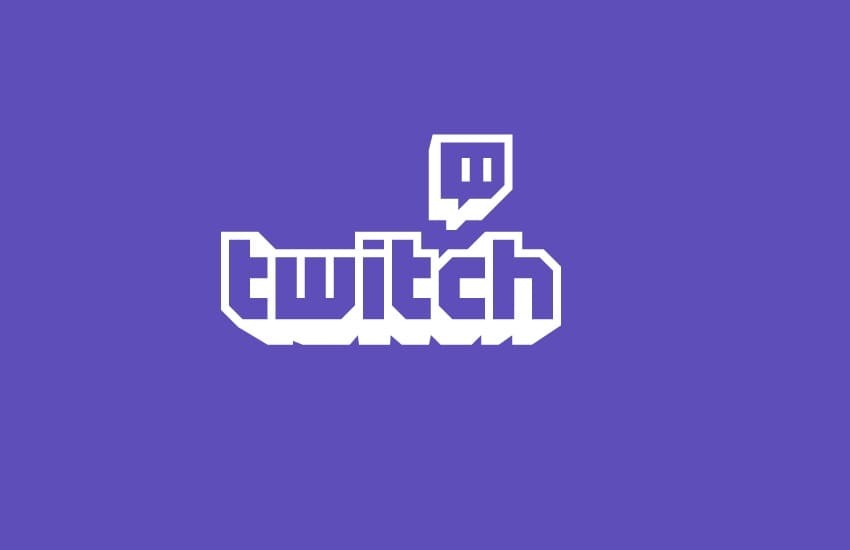 Roshtein is known for his sick missions. He had run in the last week Play'n GO slots against Novoline machines in direct comparison to see which slot machines pay better. More interesting though, he angered the chat and viewers with exorbitant high stakes in Book of Oz Lock `N Spin.
Knossi has once again received gifts and had a lot of luck with some new slots after the 2-hour unpacking. CasinoTest24 had very good free spins on Vampires Vs. Wolves. Shirox had a good win on the Book of Dead and everything went back to Final Countdown.
Jarttu84 has the Book & Pearls bug
Last week there was a lot of excitement about the bug at Book & Pearls. In the free spins there were problems with the representations of the symbols, whereby the displayed profits did not fit to the actual rolling play. Julian had uploaded a winning video to the bug.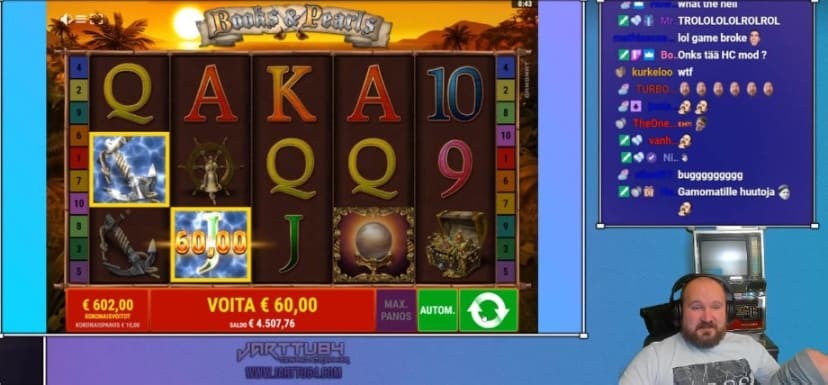 Jarttu84 or Jarttuslots was also confused at first, but tried to make the most of it and covered everything with his usual laugh. It shows at least that the streamers have not been spared by the bug. The feature was otherwise relatively sprawling with him, since he had won only € just over € 700 to € 10.
Roshtein is gambling too much
Roshtein started playing Slotwolf for € 34,000 on Sunday (November 17, 2019) and has also had a session open at SlottyVegas. He actually wanted to perform one of his Versus duels in which he had in the past compared slots from Novomatic to Play'n GO. According to Novomatic, Novomatic has had a lot of feathers in his last duel. The chat seemed to have no desire, so he played 5 times the same slots and 5 times different slots at the two casinos until the bonuses were implemented.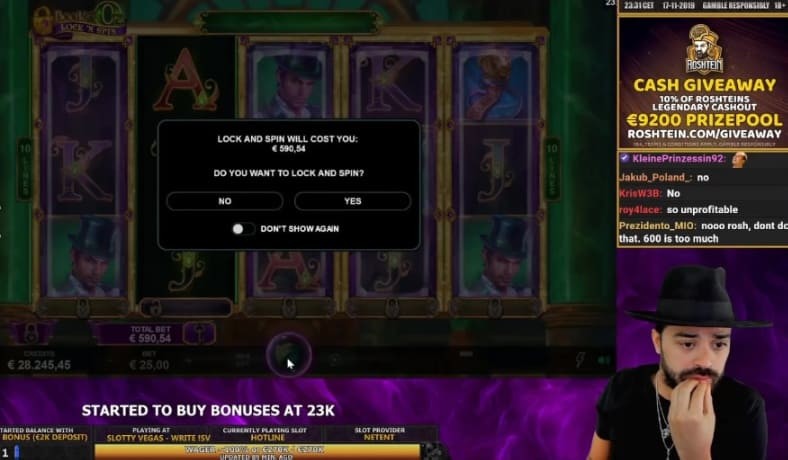 Interesting in my view was only the end of the almost 8-hour stream. There he had played with SlottyVegas with almost 30,000 €. He had played the Book of Oz Lock `N Spin and first put together free spins. Then he wanted to build a line with 5 researchers by Hyperspins. He had 4 researchers on a line and then paid for each additional turn of the last roller € 591. He downplayed his credit from € 28,000 to € 15,000 in less than 5 minutes.
The reactions in the chat were interesting. The audience wanted him to stop and stop playing. Apparently, the idea was so much to lose, most users in the chat just too sick. Especially since it was also calculated that it would result in an actual loss of at least € 2,000, even if his project works.
Knossi is lucky with new games
Knossi had once again opened various packages and letters on Friday (15 November 2019). I still wonder who sends him mail voluntarily. Definitely interesting were some white sneakers with Dagobert drawing and Knossi symbol. Overall, it was boring because he was busy just 2 hours opening packages. The chat also rebelled in places.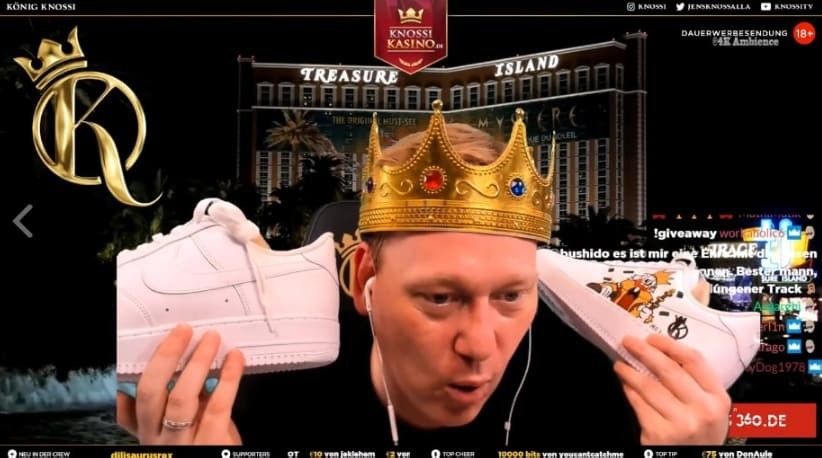 Knossi had then tried 250 € at Wunderino new games. First, he had won € 150 over a longer period at Ice Wolf. Then he went to Tomb of Nefertiti and there he also got Raiders spins, which paid 100 times. In the end, the "king" at the Royal Masquerade but the winning gambled again.
CasinoTest24 has good free spins on Vampires Vs. Wolves
Big Win from CasinoTest24 has launched a bonus on Tuesday (November 12, 2019) with € 3,000 and had collected 15 slots free games (usually € 2). When playing the bonus features, he had a good session at Vampires Vs. Wolves. With a 1,000-fold profit, he came back into the profit zone.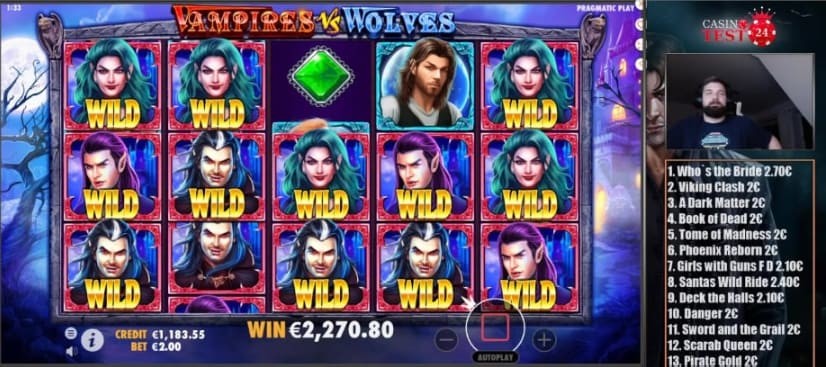 At the end he had just under € 4,000 on the account, but had to implement his bonus still. Since he was tired, he then stopped the stream. The dare of the last 30% of his bonus would have taken him too long. Nevertheless, the free spins at the slot were really worth seeing.
Shirox comes back at Book of Dead and gambled everything
On Saturday (November 16, 2019) Shirox had a good basegame hit on Book of Dead. He was quite stunned by the win and was as speechless as ever. With 5 jackals on the middle line he had won exactly € 7,500 on € 30. Of this, he had 5,000 € paid out and 2,500 € used again for gambling.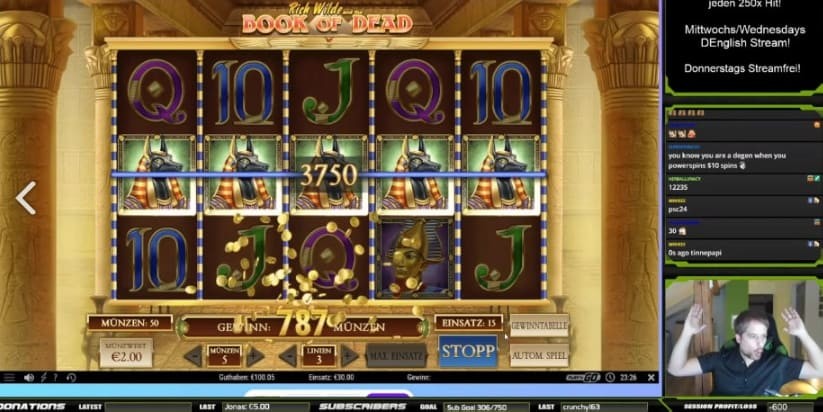 Dragon's Luck by Red Tiger, The Final Countdown and Bonanza by Big Time Gaming, Gonzo's Quest by NetEnt, Wild Swarm by Push Gaming and The Doghouse by Pragmatic did not bring him any real luck. Once again, Win Blaster from Bally Wulff got a bit high, before joining Danger! High Voltage by Big Time Gaming and The Falcon Huntress by Thunderkick downplayed the credit. In the end, he has completely lost the unpaid € 2,500.
There really was not something new in the streamers, with the stream of Roshtein from the inserts slowly becoming unbelievable. Especially since he gambled with an incomprehensible ease more than 15,000 €. This has nothing to do with normal gambling, but just works sick.