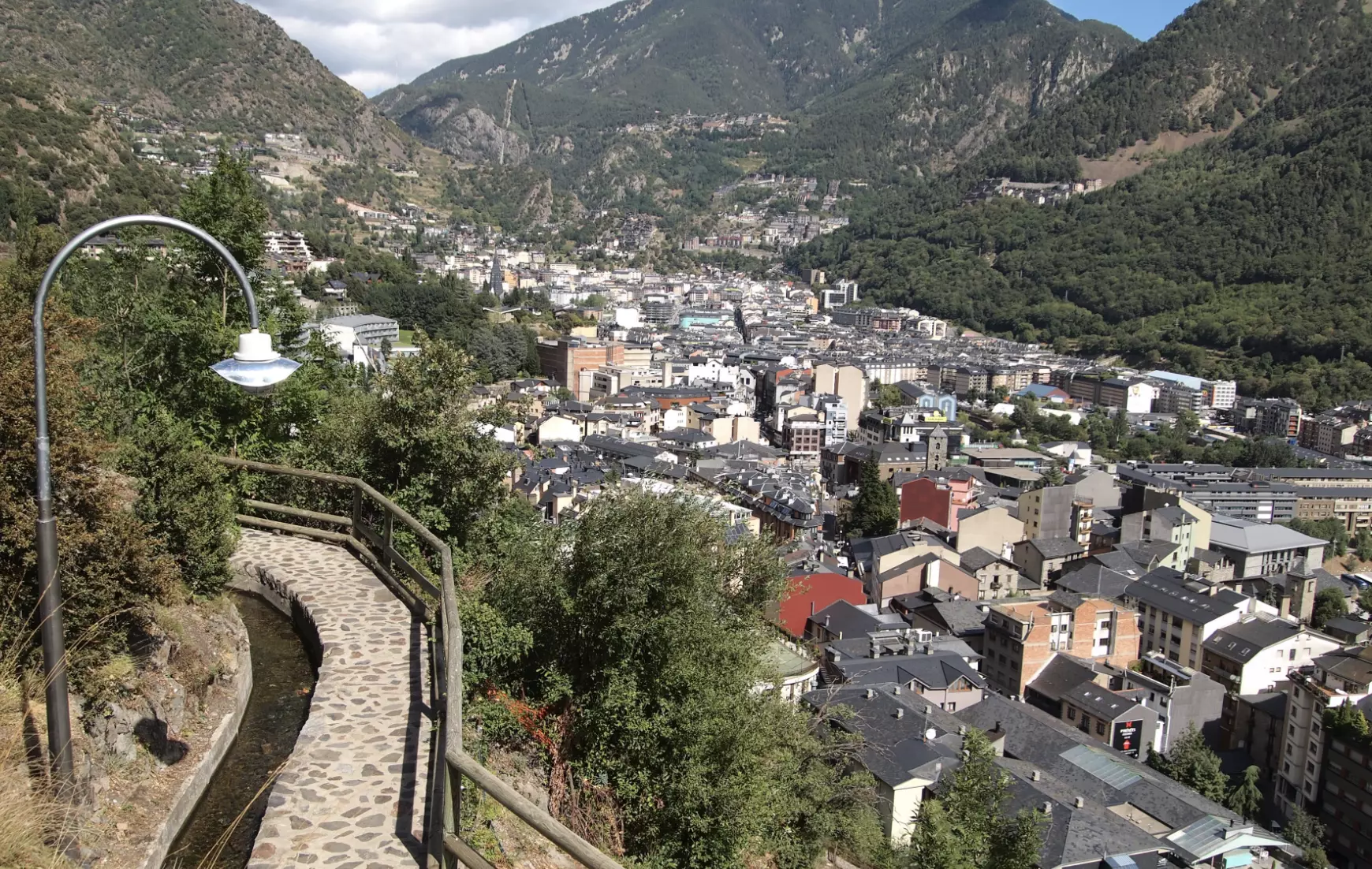 Andorra is a tiny country with a population of around 77,000, sandwiched between Spain and France. The first casino is scheduled to open in Andorra as early as March of this year. This was announced by the casino operator Jocs SA at an international tourism fair in Spain. But how useful is a casino in Andorra and how attractive is the range of games here?
For the first time in May 2021, we reported on Casinova.org about whether Liechtenstein could become the Las Vegas of Europe. In the months that followed, the number of casinos in the sixth smallest country on earth continued to increase. Recently there were six casinos in Liechtenstein, although only about 40,000 people live here. But a short time later it became known that the first casino had to close again. At least one casino is scheduled to open in Andorra on March 4, 2023. This was announced by the gaming company Jocs SA at the FITUR 2023 tourism fair in Madrid.
Casino in Andorra should become a tourist magnet
The managing director of the future casino operator said at the tourism fair that the casino is of strategic importance for Andorra. This increases its attractiveness as a travel destination. As already mentioned, the casino is scheduled to open on March 4th and will be called "Unnic". Jocs SA wants to operate the casino in cooperation with gaming giant Novomatic. In April 2021 we reported that Novomatic had made a loss of around EUR 263 million in the 2020 financial year.
Andorra is a country located in the Eastern Pyrenees between France and Spain. Around 77,000 people live here in an area of just 468 square kilometers. Tourism, especially winter sports, is an important economic factor for Andorra. Due to the favorable geographical location, hopes are being raised that the liberalization of the gambling sector will also attract many tourists from the neighboring countries of Portugal, Spain and France. It is just over 1,350 kilometers from Andorra to the Bavarian capital of Munich.
Entertainment on 7,500 square meters
It was only in October 2020 that the company received the approval to build and operate a casino in Andorra. Almost two and a half years later, the "Unnic" casino will open. Not only should slot machines and table games such as roulette or blackjack be available here on an area of around 7,500 square meters, but there should also be sufficient gastronomic offerings. There will be a bar, a restaurant, a parking garage and a playground, among other things. In order to gain access to the casino area, visitors will have to register briefly.
The "Grand Casino Andorra" will be divided into two areas: the slot machine area and the table game area. Here guests can play American Roulette, Blackjack, Texas Hold'em, Caribbean Poker and Omaha, among others. There will also be a separate VIP area on the 3rd floor.
The casino "Unnic" will be located in the center of Andorra la Vella. Andorra itself is a democratic state in the form of a parliamentary monarchy, located between Spain and France. There were repeated delays in the run-up, as the government of Andorra repeatedly refused the license for Jocs SA. In the meantime, the "Unnic" casino even has its own website.
Conclusion
The country's first casino will soon open in Andorra. It remains to be seen if other gambling companies will express interest in opening another casino in Andorra in the future. Recently, such a "casino boom" could be observed in Liechtenstein, where there were now six casinos for every 40,000 inhabitants. For the time being, Andorra will only have one casino for the 70,000 people who live there.