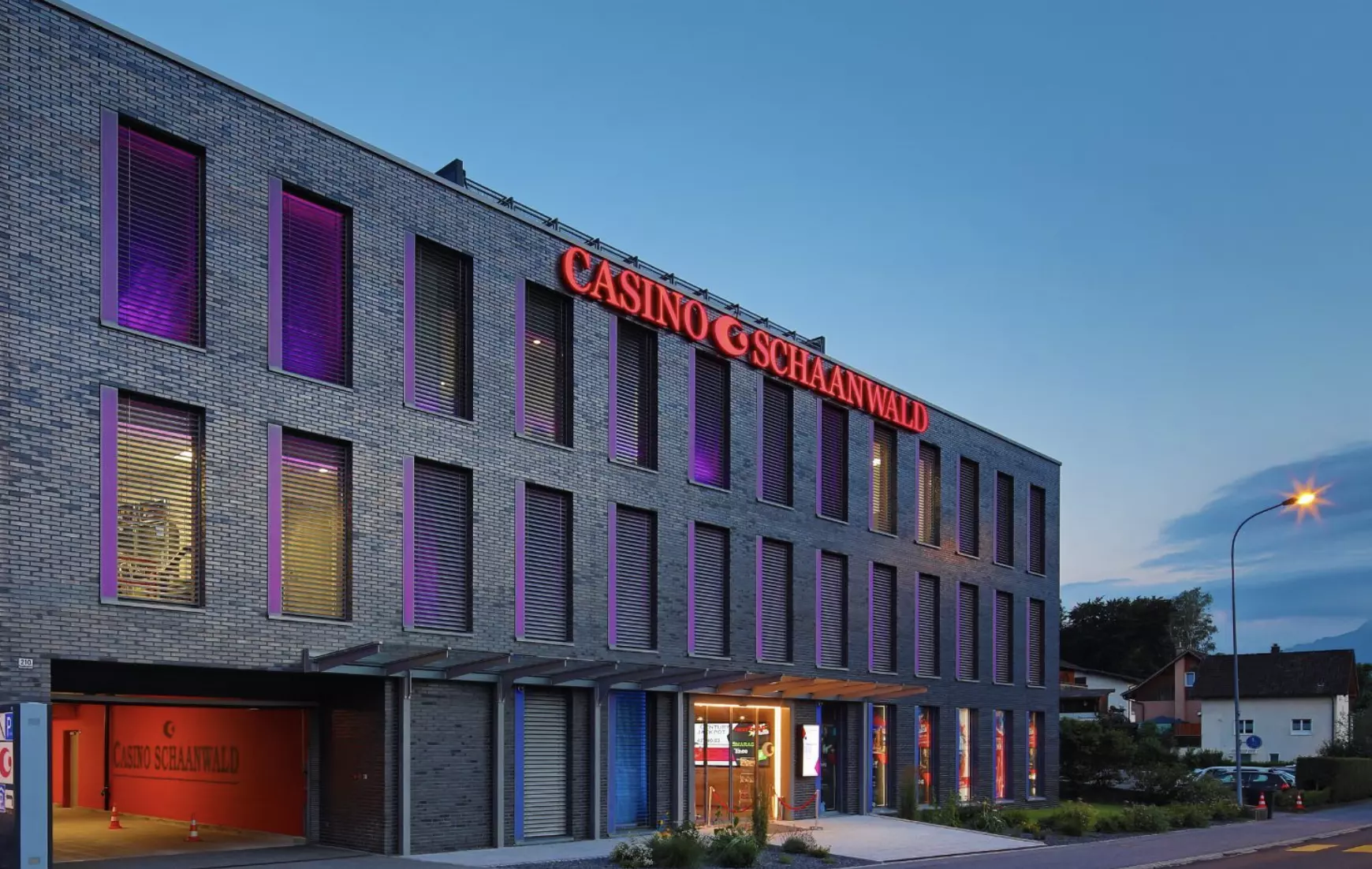 A little over a year ago, in an article we published, we asked ourselves whether Liechtenstein is now the Las Vegas of Europe. Several venues have opened here within a few years. Is the hype already over? As has now become known, one of the last six casinos has already closed again. This emerges from a recently published press release by Casinos Austria International Holding GmbH.
CAI: Focus on Casino Schaanwald
As announced by Casinos Austria International Holding GmbH, Casino 96 in Balzers closed its doors on July 11th. Instead, the operators intend to focus primarily on the nearby Casino Schaanwald from now on. Consequently, they do not want to compete with themselves, but rather help Casino Schaanwald to gain more stability by closing the Balzers location.
The closed Casino 96 was located at Fabrikstrasse 4 in 9496 Balzers and offered guests a mix of slot machines and table games. The Casino 96 website recommends a visit to Casino Schaanwald at the location at Voralbergerstraße 210 in 9486 Schaanwald instead. The casino is open daily from 11am to 4am.
Many employees are to be taken on at Casino Schaanwald
The CAI was able to offer the majority of its employees continued employment at Casino Schaanwald. Only a small part of the workforce would therefore have had to be laid off. However, the employees in question want to be supported in a corresponding "new professional orientation".
Only at the end of May this year did we report on the opening of the sixth casino in Liechtenstein. Since Casino Maximus opened its doors in Schaan, statistically speaking, there has been one casino for every 6,700 inhabitants in Liechtenstein – a record.
Government wants to end casino boom in Liechtenstein
The government's unofficial goal is to end the country's gambling boom as much as possible. After more and more arcades opened within a few years, many new problems were faced. The six casinos have recently met with little approval from the population of Liechtenstein.
At the beginning of this year, new casino regulations came into force in Liechtenstein. Since then, casinos in Liechtenstein have had to pay significantly higher taxes. In addition, the ratio between gaming tables and slots has been adjusted. While the odds here were 1:20, now only a odds of 1:15 is allowed. As a result, it becomes somewhat less attractive for operators to operate a casino in Liechtenstein.
The responsible office for economics in Liechtenstein has so far issued a total of six casino licenses. Three other applications are currently being processed at the Schaan, Verduz and Eschen sites. It remains unclear what effects the changed legal requirements will have on the applications that are still being processed.
Conclusion
After the sixth casino in Liechtenstein opened just a few months ago, the first casino in Balzers is now closing again. It is true that no trend can yet be derived from this as to whether the casino boom in the country is already over. The fact is, however, that the conditions for operators have become noticeably less attractive since the new legal requirements came into force on January 1, 2022.