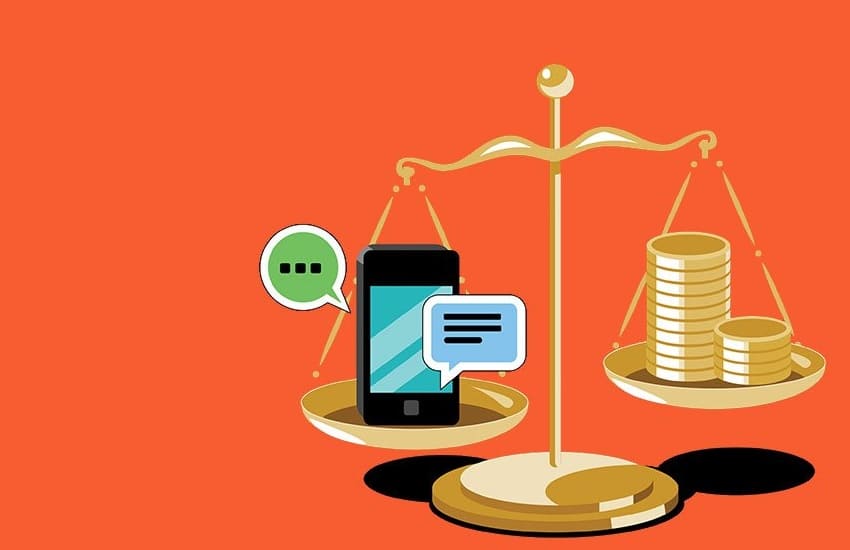 The 51-year-old financial advisor, who stole £ 15m from investors, did not appear at a court hearing last week. His lawyer claimed that he was afraid of non-kosher food that he might not be able to prepare in another prison.
The 51-year-old financial advisor, Freddy David, had used his reputation to sell investment products to his clients in a Jewish community as the managing director of HBFS Wealth Management. However, the investment products sold did not exist, so the money went entirely to finance the accused investment adviser's gambling addiction.
How do you cheat a church by £ 15m?
Over a period of 10 years, the financial advisor stole £ 14,545,594 (around € 16,687,000) from 55 clients. The man had used his reputation in the Jewish community in London for this.
David's plan started with a counterfeit investment product in an "imaginary Bank of Scotland account". David had actually started his career at Bank Barclays. He then founded HBFS Wealth Management. It was a "tailor-made wealth management and financial advisory firm". He held 75% of the company's shares, compared to 25% for his wife Hannah David. The company is regulated by the Financial Conduct Authority.
He created an investment product to finance that never existed. For this he falsified documents. In addition, in 2018, in the last months of his fraud, he paid out old investors with the money of new investors. It is therefore a pyramid system that he has built, which is similar to a Ponzi system.
He therefore took the money from the investors and diverted money for himself. He falsified documents about investors' profits and partially paid old investors with new money. In contrast to a classic snowball system, the investors of the investment managers were very well known.
It is said to be 55 elderly or partially disabled people. The majority of the victims knew David personally. He visited them in their homes and explained the individual investments. In total, he was able to earn around £ 14.5 million, which in part represented all of the customers' savings.
Are details of the victims known?
In 2018, five victims testified before the court. Leon W. from Wembley had invested around £ 300,000 (€ 345,000). It was all his savings after 52 years of work. According to their own statements, the money was saved very strictly. The family only ate two meals a day. On cold days, coats were worn in the apartment because you could not afford to pay a high electricity bill. The father of the family Leon described his current situation at that time:
He destroyed my family. We stayed penniless and I was thinking about committing suicide. I wanted to jump in front of a train, but I wanted to face Freddy David in court.
Shiri K. made a statement on behalf of the parents. They had invested in the fake system in 2017. She said that her life was turned into a nightmare. The manager was "sneaky, arrogant and cunning". Even when the father asked if he should take the money out of the investment, David advised him against it. Shiri also told the news that there had been at least one victim in Israel who had to leave his retirement home because it could not bear the costs.
Auriol W. is 82 years old and had also invested. Not only their money, but also peace of mind was stolen. Her husband Sam called the investment advisor "the most despicable person he has ever met".
How did you notice the dizziness?
The Financial Conduct Authority began investigating HBFS in November 2017. At that point, David transferred £ 176,000 (£ 200,000) of the stolen money to his mother's account. The court also tried to sell HBFS. The company was finally liquidated in March 2018.
After the investigation began, he was arrested and interviewed several times. At first, he didn't want to know anything about fraud. He assured the frightened investors of the security of the money. In February 2018, David then turned to a police station, admitted the fraud, and left them with a list of 48 people from whom he had taken funds. During that time, however, he legally continued to run his company's business.
What happened to the money?
During the investigation, which started in 2017, he had transferred around £ 176,000 to his mother. He has also used the money to finance trips to Greece and Israel. He also paid the school fees of his three children with the stolen money. In the "Let's Meat" restaurant in Borehamwood, he invested around £ 80,000 in stolen money.
However, he spent the most money to finance his gambling addiction. He is said to have sometimes lost up to £ 10,000 on average in the casinos. The court, Southwark Crown Court, also alleged that he had lost £ 36,000 a few days before the final arrest.
What judgment was pronounced in court?
Before the court, he has at least shown remorse for his deed. The following quote from David is quoted again and again to make it clear:
I understandably the number one enemy of the state in the Jewish community. I have very few friends left and I understand why.
The allegation of fraud put him in prison for six years in 2018. He was also suspended as a director of a company for 10 years. The verdict was pronounced at Southwark Crown Court.
Compensation to victims through new legal process
An attempt is currently being made to recover the victims' money as part of a seizure trial. Prosecutors are currently investigating the convicted fraudster's fortune to recover the missing millions of pounds. Among other things, it is checked whether, for example, the house can be auctioned.
However, David refused to be transferred from the Ford Prison in West Sussex to HMP Wandsworth. It is known that people who come to Southwark Crown Court for two days will return to Wandsworth first. The inmate was concerned that he would not come back to the Ford Prison. The defense explained the step as follows:
He is concerned that he will not be able to return to Ford. Ford allows him to cook his own meals due to the open facilities, and by preparing his food, he can hold onto his belief. He was not concerned with not wanting to participate today.
The judge responsible was partially horrified by the special problem and only commented:
This court has dealt with many Orthodox Jewish defendants and it has never been an issue.
The new hearing was postponed to Thursday (March 11, 2020). Then it may show whether the victims still have a chance to get part of the money back. The fraud case at that time shocked many people because of the height and still moves the mind. Perhaps investors will get back at least part of the money paid.