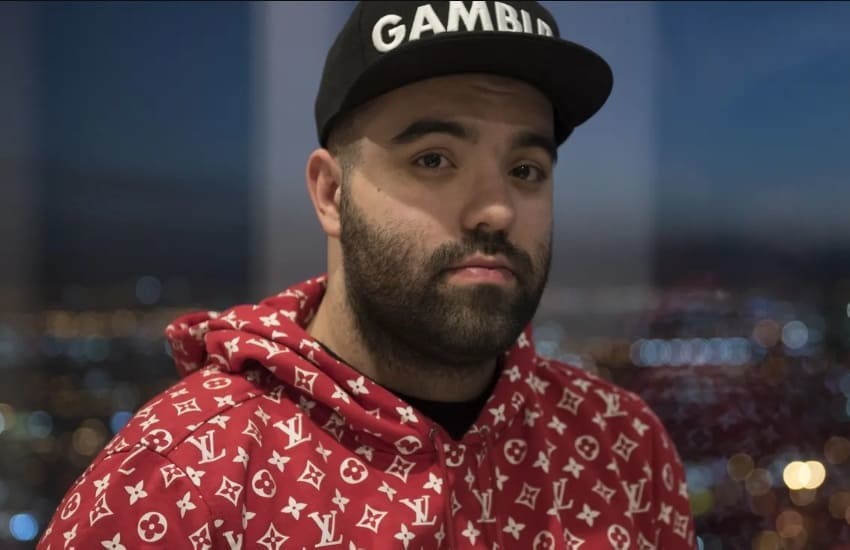 Between 2014 and 2017, he relieved an unsuspecting investor who wants to remain anonymous by $ 9.6 million.
27-year-old Robert Gorodetsky was indicted last week for executing wire transfer fraud and submitting a false tax return to the Chicago District Court. An investor had reported that he had allegedly given the influencer almost $ 10 million for stock market investments.
Who is "Big Rob" from Las Vegas?
Gorodetsky is known as "Big Rob" on social networks. He has built a reputation as an influencer with sports betting in Las Vegas. He started his career in 2011 after leaving university after a year at the University of Arizona to become a professional poker player. It took three years for him to move to Las Vegas. At the time, he was 21 years old and celebrated his first win of $ 90,000 in poker.
In Las Vegas, he became a self-proclaimed gambling guru. According to his own information, he is said to have won up to $ 1 million in sports betting in a week. He claims to have won 65% of his sports betting.
Massive allegations of fraud against the gambler became known last week. An investor known only as "Victim A" files charges. He would have given the player millions of dollars since he agreed to do so on the stock exchange. The influencer had probably only invested in luxury cars and sports betting.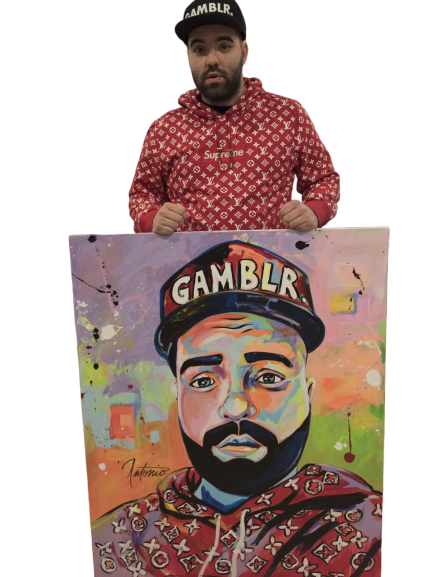 What fraud did the influencer use?
The American media sometimes overturns in reporting because his gambling successes are said to have been nothing more than lies and cheating. His victim of fraud is not known by name. The press only calls it "Victim A".
In February 2014, he allegedly convinced "Victim A" to give him $ 953,000 to make sensible investments in the stock market. As a result, he falsified various documents and claimed that his investments increased the amount to $ 2 million.
For three years, Gorodetsky lied about the use of money and the condition of the accounts. He also asked for more money, which was then used to make big bets or to support Gorodetsky's lavish lifestyle.
By 2017, Gorodetsky had coaxed 9.6 million euros (8.7 million euros) from the unknown investor. The investments are said to have been made more and more and brought more profit.
In reality, the money raised probably went entirely into the private spending of the influencer. Houses in Las Vegas, designer fashion, excessive party life and sports betting.
For example, he announced on Instagram that he spent around $ 350,000 on Sundays in the NFL, over $ 100,000 in MLB games, and various professional and college sports Level would put tens of thousands of dollars.
Everything for likes on Instagram
"Big Rob" had never concealed his lack of sports knowledge. With most bets, he relied on his gut feeling. He bragged on Instagram:
I have always used my knowledge and gut feeling to bet on the best numbers. I just kept going. The casinos have already lowered my limits because the house has no idea who will actually win the Summer League.
He had around 143,000 followers on Instagram and shared their lifestyle with them. Pictures of his houses, meetings with celebrities, gambling and sporting events should appeal to imitators and envious alike.
The dazzling gambling career could be over now. Because of his offenses, there are currently 20 years in prison. On February 5, the final sentence by judge Elaine Bucklo will be decided.
That must be a big blow to the influencer. He really wanted to take off when sports betting was allowed in the United States. Elo Hankham is a confidant of "Big Rob". He had written on the subject:
If it is legal, we will become billionaires. We're # 1 and will have at least 5% market share in a $ 150 billion industry.
Since there are currently 20 years in prison, the influencer will probably not be able to place a sports bet in the near future. However, it remains to be seen what the court will decide and whether the charges are really true.