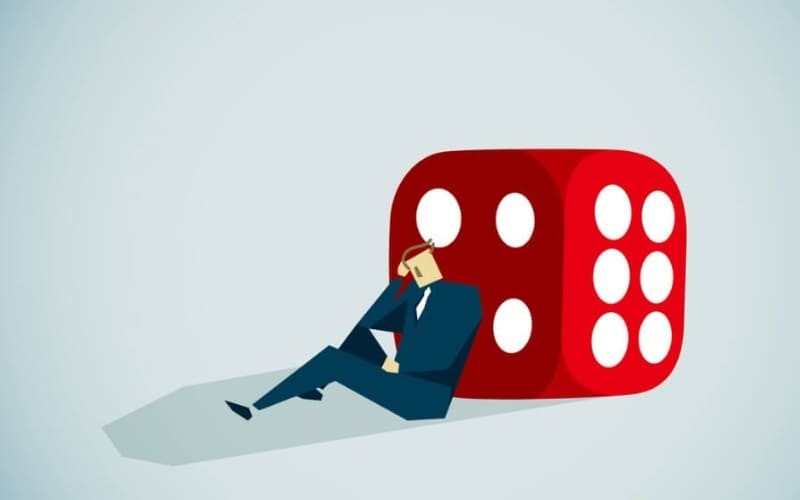 Gambling is intended to be an entertaining pastime, just like cinemas, video games, fun parks, and many other sources of enjoyment. But for some, gambling grows into something serious that can lead to addiction.
It is easy to get caught up in the rapture of flashing lights and sounds of machines with the anticipation of winning. Table games have their own element of excitement involving skill, competitiveness and player/dealer participation. For most, it is no more than leisure fun.
The question is: "When does casual gambling become problem gambling?" It is when you stop gambling for pleasure but rather out of compulsion. You may well think that problem gambling happens to other people, but not something that would ever happen to you.
Signs of Addiction
Like with every type of addiction, there are visible signs. Some conceal them better than others, but eventually, they are exposed.
Checklist of signs
Spending more than you can afford
Borrowing money to cover losses
Gambling out of necessity instead of fun
Gambling excessively
Lying to conceal gambling
Stealing to gamble
Chasing losses
Gambling to forget your problems
If you recognize one or more of these signs within yourself, chances are you have developed a habit.
Causes of Compulsive Gambling
Similar to any other type of addiction it is a way to escape everyday problems. Getting lost and letting go while inside a casino or playing online way to forget everything. Other reasons some players are more susceptible to developing a habit are:
Genetically inherited
Depression
Boredom
Anxiety
Personality disorders

There is basically two type of compulsive gamblers; those who go constantly and others who binge. A binge player will sometimes try to kid themselves by saying they only go once in a while. However, when do, they make up for lost time by spending huge amounts of money in many cases money they don't have.
The Dangers
It is important for everyone who gambles to practice self-control be aware of the signs. Gambling addiction can be one of the most difficult to detect among family in friends. Unlike alcohol or drug abuse that has the physical symptoms, a gambling addict isn't quite as obvious by their outward appearance.
Over time and when it has become severe enough, loved ones will notice behavioral changes that are uncharacteristic. Suddenly they are gone for unexplained periods of time, sudden big spenders, money is tight, mood swings and irritability mixed with euphoria.
Case studies have shown the suicide rate among gambling addicts is much higher than those addicted to drugs or alcohol. One reason for that is they have left their finances in ruins losing their house, jobs and savings. In some instances, their spouses are completely unaware of what they have done. It destroys personal relationships among friends and family.
If you or someone you know exhibits any of these traits it time to encourage them to seek immediate help. Reach out to ones closest to you and address the situation. Their support and understanding can play the crucial role in solving the problem.
Self Exclusion and GamStop
This is a voluntary process where a player with a gambling concern chooses to exclude themselve from areas of specific online gambling venues. You can contact a casino venue to close your account permanently or self-exclude you for 6 months or more. The UK and Sweden are the leaders in self exclusion programs, you can read about the UKGC protocol here and Swedish protocol here. Gamstop helps you put controls in place to help restrict you gambling online, this is only available for UKGC licensed brands, if a casino is not UK licensed then you are also able to install apps on your phone, ipad or PC, there is BetBlocker (also blocks non Gamstop casinos) or Gamban.
Anonymous Help
Feel more comfortable in your anonymity where there are always associations and foundations which provide support services for people who are experiencing problem gambling or suffering from its effects. Those organizations offer 24/7 help lines for instant support to problem gamblers, workshops and therapy sessions for anonymous gamblers, and many other types of guidance to assist you.
Help Organizations
Available groups work either on a global level, such as gamblersanonymous.org, responsiblegambling.org, gamtalk.org,.