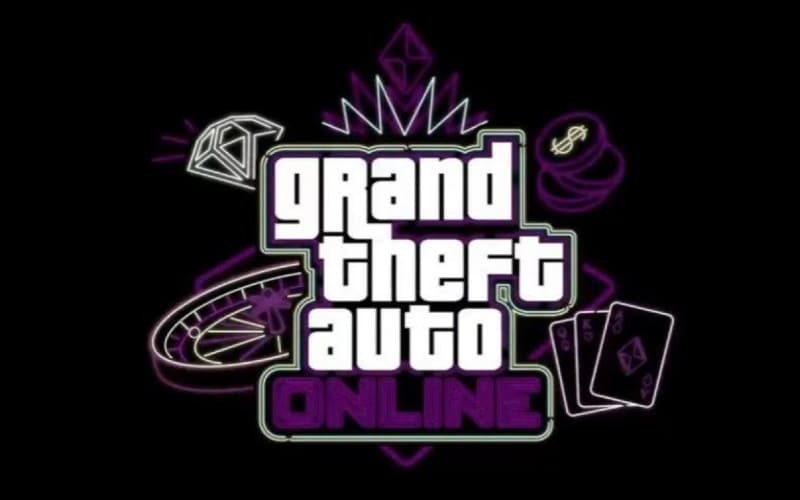 The Casino in the online Multiplayer video game of Grand Theft Auto 5 was announced relatively long. Now the Feature is finally available. First of all, the excitement about the long-awaited feature on the Reddit Community was great. Several players had complained that they had the message
Rockstar Games is known to have a lot of discussion with their video games. The new Diamond Casino & Resorts in GTA 5 Online has brought new discussions about video games and gambling elements. Grand Theft Auto Online Diamond Casino & Resort was opened on July 23, 2019 (Tuesday last week).
The big Problem is in the basic system of the new feature. The Casino was created as realistic as possible with Slots, Blackjack, Roulette and Poker tables. A wheel of fortune and betting on horse races are also available.
At the tables, you can use tokens. To get them, you can exchange the currency of the game in the new Casino for chips.
To be successful in the game, you need GTA Dollars. This can be exchanged in some countries for Real Money. For this you need so-called Shark Cards. However, it is not possible to exchange the Chips back. So these are classic In-Game purchase options.
With the new Update, Rockstar Games has created its own "Social Casino" in some countries-some of which are not allowed in the Form.
Shark cards are the money cards, which cost between 2.50 euros (for 100,000 in-game GTA dollars) and 75 Euro (for 8 million GTA dollars). With them, you can additionally charge your credit account in the game and thus "buy" an advantage. In part, you can purchase these cards on Steam, Amazon and the PSN Store without any problems. But it is a one-way street, because the GTA money can not be converted into real money. The following Shark Cards are available:
Red Shark Cash Card = 100,000 GTA dollars
Tiger Shark Cash Card = 200,000 GTA dollars
Bull Shark Cash Card = 500,000 GTA dollars
Great white shark Cash Card = 1,250,000 GTA dollars
Whale Shark Cash Card = 3,500,000 GTA dollars
Megalodon Shark Cash Card = 8,000,000 GTA dollars
Great excitement about the GTA Online Casino on Reddit
In Germany, this discussion does not play a major role, because at the new GTA Online Casino you can only bet money, what you have won in the game itself. By completing missions or accepting orders you get GTA Dollars, for example. So since you can not actually use real money, the question for Germany does not arise, whether it is gambling. The basic condition is that you can play for money during gambling and make a real money bet.
Other states, however, have different definitions, but in some cases you can also buy GTA Dollars through the Shark Cards. While it would certainly have been assumed that countries like North Korea would strictly reject such Social Casinos, European countries such as France, Italy, Norway, Poland or Greece would also prohibit such types of gambling.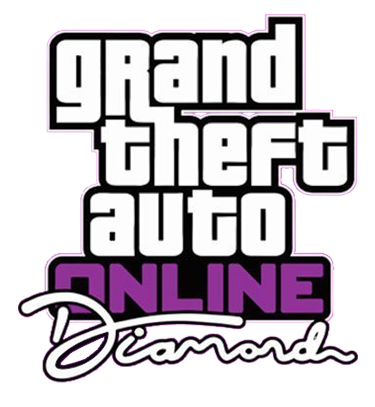 It seems that the legal situation regarding gambling was not known to the players in the respective countries, so they reacted to Reddit in part very horrified and made their frustration air.
Is it possible to circumvent the National blockade?
Although you can not just patch the Problem away, as usual when it comes to computer games. But users of the Reddit Community have found out that you simply need to use VPN connections. If you have an IP address of a country by this type of "gambling" is allowed, you can access the Casino. All functions are available. However, the use of VPNs may result in the account being blocked according to the terms of use. You should consider carefully whether a complete barrier of the game is a casino worth visiting.
What do you have to do to play at the new GTA 5 Online Casino?
If you want to enter the luxurious Casino at least once virtual, you must first download the latest Update for the different platforms. For the PC the file is about 2.9 gigabytes in size, for the PS4 it is 3.5 gigabytes. If you are not then in one of the blocked countries of the top list, you will find the Casino on the card enter it and Exchange Chips there.
Chips, or buy Chips
In order to play in the new Casino, first of all, chips are needed. The easiest way to swap Chips is to use the Casino itself for GTA dollars. There is a symbol on the Minimap with stacked Chips, which you simply have to follow. There you reach a locked area where a cashier is waiting at the Switch.
10 to 20,000 chips can be exchanged at one time. The exchange rate is 1:1, so 10 tokens are 10 GTA-Dollars. As soon as tokens have been exchanged, they are displayed at the top right of the HUD (Head-up display status indicator) directly below the Play Money Dollars.
Can I play for free?
Players are always looking for No Deposit offers, as our forum thread shows on the no deposit bonuses. Players who do not have the necessary change will receive a visitor bonus of 1,000 chips every 24 hours when they enter the Casino. Who can be missed in a game of free jet games?
Otherwise, you can get tokens by purchasing certain Features in GTA Online. For example, for 500 GTA dollars, there is standard membership at Diamond Casino & Resort. For the receipt there are 5,000 free tokens on top of it. In addition, you can buy the most expensive Penthouse in the game for 6.5 million GTA dollars. As a free reward for purchase, there are then another 5,000 chips for free.
What can I play with the chips at Grand Theft Auto V?
There are many slot machines that you can't miss at GTA Online. In the back part of the casino, there are also tables for card games. Blackjack, Roulette, 3 Card Poker and a wheel of Fortune are available. Dealer matching are also shown.
At the wheel of fortune you can turn once a day for free. You don't even have to use Chips for this. Free spins as in the Online Casino are therefore also available in the Game.
The term "Inside Track" also refers to betting on horse racing in the game. You have to type correctly, which horse wins the next digital race.
The new GTA 5 Online Casino DLC features 54 playing cards
With the new Casino, Rockstar Games has hidden various Penthouses and 54 new playing cards as collectibles. Overall, only a few tips are given to the player. In the game it only says:
There are rumors about some interesting items that have appeared in San Andreas. Talk to any antique dealer and they will tell you the same thing: some people have found some really old playing cards off the usual paths. From the 19th century, really old.
A Reddit user named "m_m_trampblack" has created a card with all 54 playing cards. The search should therefore be easier. All Locations with new player cards are shown there. In addition, you will find Videos, where you will be explained, where you can find them. The card creator took 30 minutes to collect all the cards.
Chips and reputation points are awarded as rewards at Grand Theft Auto 5. If you also collect all the cards, you will receive the exclusive "the player" Outfit. There is also an exclusive card set for the Croupier, where you can play Blackjack or 3 cards Poker.
The new VIP programs
The Multiplayer Online Version has the new Diamond Casino also has a VIP program with different Status Levels and rewards.
Silver
Purchase of a penthouse
1. Wall art "sharp shot"
2. Diamond T-Shirt
Gold
Silver Status and help for Tao Cheng, Diamond must be protected from a corrupt Mexican family. The mission of "making great clean" must be fulfilled.
1. Design for the new Truffade
2. ThraxTruffade T-Shirt
Platinum
5 missions for Casinomanager Agatha Baker complete.
1. Lucky Number Tattoo
2. Kronos era clock (including all variations) from the Casino Shop
Diamond
Complete all cooperative Casino missions
Design for super sports cars Annis S80RR
New and controversial Feature
GTA 5 was released in 2013 by Rockstar Games. The development cost 140 million US dollars, the video game was considered the most expensive development in this time. In the end, however, the use paid off relatively quickly. 3 days after the start of sales, 1 billion US dollars were already taken.
Meanwhile, more than 80 million GTA 5 games have been sold worldwide, the revenues are now 6 billion US dollars. GTA Online is a Multiplayer mode of GTA 5. Although it is marketed as a separate Game, but you need the main game to play it. The Multiplayer mode was released almost 2 weeks after the actual Game. Players were able to get used to the fictional city of Los Santos in Single Player mode. The new Online Casino Feature for GTA 5 will certainly provide new revenue.
Personally, I have been negative about Casino elements in video games. There were also some discussions about the Loot-boxes phenomenon.
Update: the UK Gambling Commission has now officially classified Loot boxes as no gambling as Fifa 2019. The regulatory authority is no longer responsible for the boxes. The reason for this was that the "products or material prices" received cannot be officially exchanged for money. EA Games does not take back the" prizes " themselves, but there is a quite large black market, where you buy and sell them among the players. UK GC sees manufacturers as more responsible. You should avoid such elements yourself and prevent trading at the prices obtained.
Fortunately, you can only play the Game when you are older than 18 years, so here you do not have to worry about child and youth protection.
Still, I don't understand why a video game needs a Casino. Why do you have to play there in some countries, as in Social Casinos. If you really want to play in the Casino to a real Online Casino where you can win real money. Playing for chips or chips is not quite understandable to me. Sure you can get new features for the game via the Casino Shop and play with it a kind of "prizes", but does GTA Online need something like this?
It's a good Game, but it's a good Game. But if it is reasonably realistically programmed, you will lose more money in the long run than you win. It can therefore create more problems and difficulties than benefit for the player.