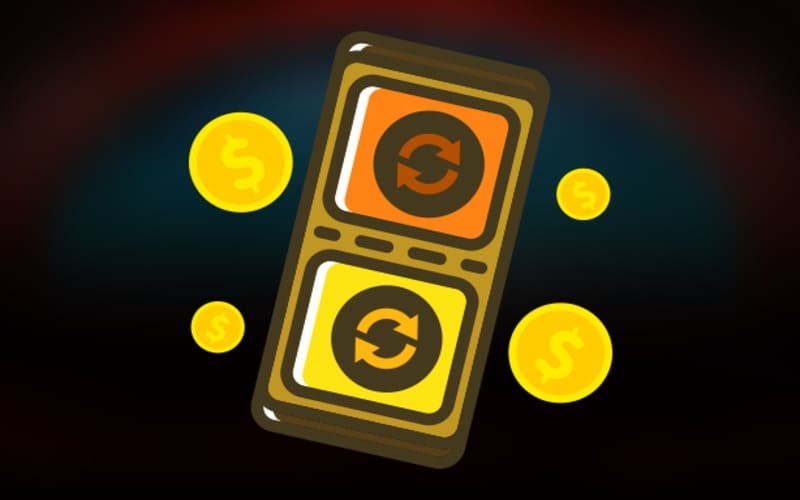 If you love nothing more than playing from your favourite mobile device, then listen up! Videoslots have some exciting news as they have just launched an industry first.
The online casino have just gone live with the first ever mobile split screen feature which now allows you to play two games at the exact same time!
Play Mobile Games Simultaneously
We've all heard of it before on desktop but Videoslots Casino is the first casino to bring this feature to your mobile screens. Their online slots and games portfolio is now built up of over 3000+ titles and once again they have enhanced their impeccable reputation with the first mobile split screen.
This mobile first is a groundbreaking feature where you can now spin your favorite slots simultaneously, in the palm of your hand.
You can now play two of your favourite online slots at the same time from your mobile device at Videoslots Casino.
The feature supports both iOS and Android platforms to make sure everyone can benefit from it and it's been optimised in many ways to create the best possible user experience.
You Can Even Make Deposits
But the feature isn't just about playing simultaneously. In fact, you can multi task whilst your playing your favourite slot too.
The addition of the new mobile split screen also means you can now make a deposit whilst you are still in game mode. So if you don't want to leave the game but you're about to run out of cash just split the screen with the cashier and make a deposit to continue playing.
You'll even be able to activate your rewards in game mode as well as being able to browse other games, all at the same time.
What you should remember is that you still need to play responsibly. A split screen, playing two games at the same time potentially means you'll be using double your bankroll but of course also means you could be winning double the amount too! Just keep that in mind.
Comments From Videoslots
The team are naturally thrilled with their new feature and Alexander Stevendahl who is the Chief Executive Officer at Videoslots, said:
"Everybody at Videoslots.com has a passion for innovation and it's great to demonstrate that with our new split screen feature."
He went on to add "Mobile gaming continues to grow month-on-month and loyal Videoslots players will now be able to have twice as much fun the next time they log in to play their favorite titles."