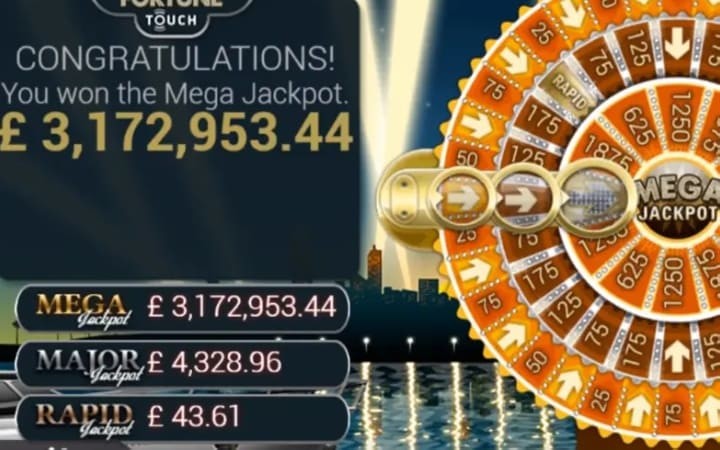 A player at Gate777 has cracked the progressive Jackpot at Mega Fortune on Thursday (August 1, 2019). 3.1 million pounds have been won – for Gate777 it is a player's highest Jackpot win so far. I'm trying to give here some information about the new Jackpot wins.
The Mega Fortune Jackpot has been worth more than 3 million euros for several weeks. Since the Slot pays an average of € 4 million, started the "hot Phase". This is why I myself played Mega Fortune several times in some test reports at the end of July 2019. Unfortunately, the Jackpot was not available, but the free games are started quite often in the Slot, so you can get winnings even without a jackpot prize.
Winner wants to remain anonymous
Gate777 is not allowed to give out any details about the player. So far, therefore, is only known that the lucky winner has played in pounds and 3.17 million pounds Sterling (approximately 3,365 million euros) won. It is said to have placed 27 spins long 1.25 pounds (1.38 Euro) per Spin until the Jackpot was won.
This corresponds to 2,480,000 times the Spin. The player still wants to remain anonymous, but representatives of Gate777 have shown themselves very pleased about the win. Ronna Shilon, managing director of Gate777 commented:
On behalf of all at Gate777, I sincerely congratulate the big winner. We are totally thrilled when our players have a fantastic experience with us and win. We are working hard to offer our players the best Slot and table games in the industry, and we look forward to seeing more winners on Gate777.
So far, NetEnt's progressive Jackpot Slot has documented 25 wins. On average, it is distributed at 4 million euros (including the new profit). So far, the highest profit was 17.8 million euros, the lowest profit in 657,050 Euro. On average, the Jackpot is paid out every 10 weeks and 2 days.
As a Highlight, here is the winning video, which was uploaded on Vimeo by Gate777 :
Zachi Duani is Head of Affiliates of Gate777 and commented on the profit as follows:
We are a relatively young Casino and we are very happy to see that we are growing. We offer thousands of people from all over the world fun and chances to win. We are very proud to be part of this life-changing profit and wish all players of Gate777 the same happiness and joy.
Congratulations to the winner of the Gate777 Casino and hope that he will handle the money wisely and not be one of the biggest jackpot losers in the world at some point.
Microgaming remains the largest Jackpot network
In terms of Jackpots, Microgaming is still the absolute number 1. Alone in the first half of the year of 2019 has been paid 89.879.343 Euro in total 1.150.559 jackpot win. Eight winners were millionaires in the first half of the year until 30 June 2019, with a total of 43 million euros distributed to them. Another 380 players have won at least 10,000 euros, or more.
On January 30, a player has entered the highest profit of the year. It was 13.3 million euros on Mega Moolah. On March 5, a player had won 11.5 million euros, only a day later another player once again received the highest Jackpot at 2.2 million euros.
With 18.9 million euros, a player was able to win the largest Online Jackpot so far on 28 September 2018. Since the start of the Jackpot Network, a total of 1.1 billion euros have been paid out in Jackpots by Microgaming-a value that no other manufacturer can achieve.
Jackpots-rare and life-changing
Jackpots are a life-changing experience for players. You can only wish the winner all the best, there is a hard time ahead of him.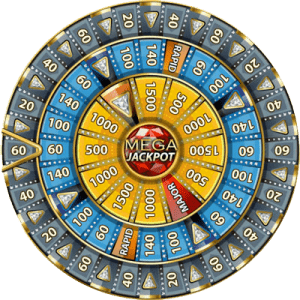 For the Casino, and NetEnt it is good advertising. You don't often win in millions. Anyway, winning a Jackpot at the Casino is as rare as winning a Jackpot at the Lotto. As a rule, you tend to lose the entire balance on the Slot, because you always hope for the big win.
For Gate777 it is one of the first progressive jackpot winner in the millions. You are proud that a player from the Casino has cracked the jackpot at NetEnts Mega Fortune. Surely you dream at Casinos already, that even once someone could crack the Mega Moolah Jackpot via the Portal. Perhaps you will soon also place a greater focus on the Jackpot Slots at the Casino.
Hall of Gods and Arabian Nights by NetEnt as well as Mega Moolah Isis and Major Millions are also available, but Slots like Mega Fortune Dreams by NetEnt or Mega Millions by Yggdrasil would be desirable. Perhaps Gate777 now expands a bit of the fairly clear Jackpot offer with currently 24 Slots. It would be desirable for the players in any case.