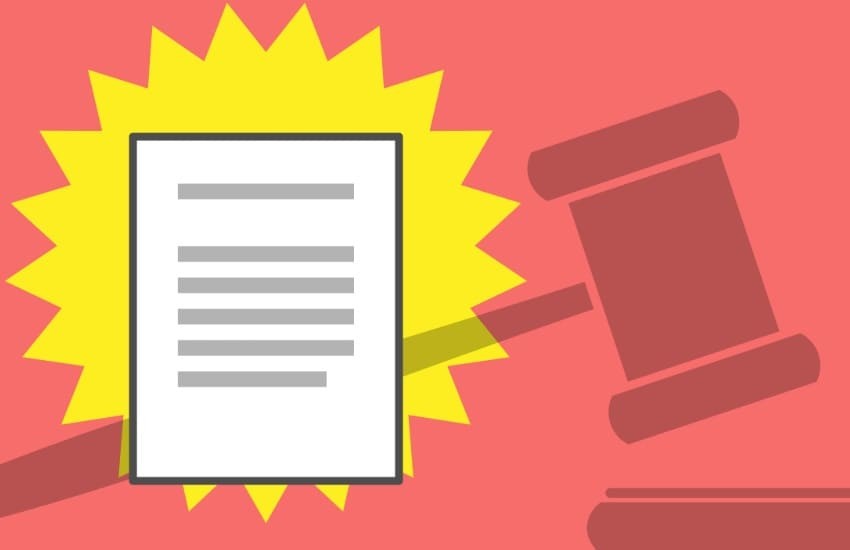 We would like to say a few words in this article about the draft for the new State Treaty on Gaming.
Gambling coverage has been relatively interesting in recent days. It started with the Bild newspaper, which on Friday (January 17, 2020) titled "Bet Limit! Betting bans! Advertising locks! State plans total sports betting control ". At the weekend this headline went through the media.
Only 5 days later, excerpts from the new draft state treaty caused a sensation. Now the media is titled "Online gaming – allowed but monitored" or "Fight against the black market – countries want to legalize online gambling".
The background to the headlines is as follows: Under the leadership of the North Rhine-Westphalian State Chancellery, the first draft, comprising 70 pages, was agreed. This draft and some inside information are said to be available to the German press agency, but the draft has not yet been published.
So far, it is only a draft. On February 19, 2020, various industry associations in Düsseldorf are to be heard on the current situation. In March 2020, this will only have to be decided at the Prime Ministers' Conference. After the decision, the elaboration and coordination in the state parliament for a new state gambling law follows.
A lot of time will pass before the entry into force on July 1, 2021. It is also a prerequisite that all countries agree and that there is no longer any going it alone. The current gray area is retained until this key date.
What content is known from the draft of the new State Treaty on Gaming?
According to the draft, online casinos, online poker and online slots should be allowed in the future. The licenses are issued by a central gaming authority in the federal states, which also monitors the application of the guidelines. It will be built up next year. The authority is supposed to be an institution under public law, which is assigned to the finance and economy ministry of a federal state. However, it can act independently of the state government. The costs are shared between all federal states.
According to current information, North Rhine-Westphalia is said to have submitted an application to the Federal Council for the establishment of the inter-state authority last week. It could probably be based in Düsseldorf and have at least 300 employees (at least according to the plan).
The separation requirement does not apply. According to the draft, sports betting can be arranged alongside slot machines and lotteries. A betting platform could therefore have the areas of lottery, casino and sports betting. However, blackjack and roulette should be differentiated and reserved for state-licensed companies such as casinos. However, the countries themselves should be able to decide on the details of this rule. So it could mean that there will be no more live casinos.
The other provisions primarily concern strict protection of minors and players. I am trying to summarize the most important provisions here.
New strict youth and player protection
To protect against gambling addiction, a player should have a maximum betting limit of 1,000 euros per month. The limit applies across all offers on the Internet. The new gaming authority is to monitor the cash flows centrally. Possible winnings can be counted towards the limit, so that it is actually a net loss limit of € 1,000 (€ 1,000 a player can lose online at most from his own money per month).
Online casinos must set up a gaming account for each player. Connected to this is an automated system for the early detection of gambling addiction (certainly similar to the Green Gaming Tool, which is already used by Mr Green).
Advertising for gambling is allowed, but there should be strict rules. The ZDF reports, for example, that between 9:00 p.m. and 6:00 a.m. there is a "radio and internet advertising ban for online betting – that is, for virtual slot machines, online poker and online casinos." Sports betting is expressly excluded from the ban. Other media report a broadcast and internet advertising ban from 6 a.m. to 11 p.m. for sports betting. In some cases, an advertising ban for live betting from 6 a.m. and 9 p.m. is also reported.
There should be a central lock file with self or third-party lock. The file is to be saved at the central supervisory authority. Blocking should be possible for all internet gambling offers at the same time.
Gambling providers must keep game data available for control purposes. You want to be able to check whether game progress has been manipulated or whether regulatory requirements have been violated. Parallel gaming on the Internet with several providers should not be allowed.
Unfortunately, little is known so far
In any case, it is positive that one does not seem to want to hold onto the lottery monopoly when gambling in Germany. However, it is still questionable whether online casinos will soon have to have similarly restrictive rules to gaming halls during breaks. The opinion on the lottery monopoly had seen legal problems there.
Furthermore, the meeting with industry representatives must first be awaited in February. The state lottery representatives, the slot machine industry (which represents arcades and games stores) as well as industry giants Novomatic and Merkur will certainly have something to say about the draft. The lottery association and the slot machine industry have never made a big secret of the fact that they are against online gambling. You will certainly not accept this draft without discussion.
So the only thing left to do is wait and see. Maybe online casinos will finally be legalized and regulated. In any case, it would be time, but whether an agreement will work so quickly is always questionable in Europe.