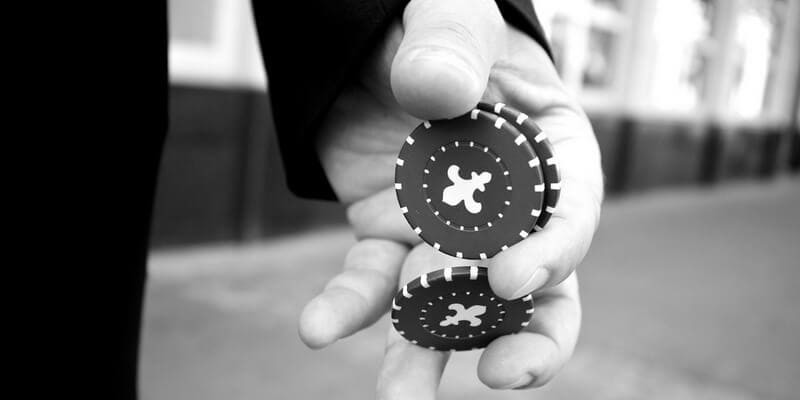 Whether you're playing online casino games or heading on down to a real life casino, it's almost inevitable that you'll be confronted (and possible frustrated) with the casino house edge. If you're looking to maximise your chances at the felt, it might help you to understand what you're up against and what you can do to boost your chances.
Casino House Edge Explained
No matter which game you're playing, the dealer or house will have a statistical edge, designed to give them a long-term advantage and ensure they stay in the black. Although players are given the opportunity to make large short-term gains, the system is designed to make sure that, overall, the casino makes a profit.
It's important to note that the edge can vary by a large amount, depending on the type of online casino games you prefer to play the most. Those favouring pure games of chance such as slots and Roulette will be faced with a fixed house edge – doing the maths will show a casino edge of roughly 2.5% in Roulette, whilst slot games and Keno can climb as high as 25%.
If video poker or Blackjack is your game, then the casino house edge will be extremely volatile – the more skilfully you play these tactical games, the lower the edge will be, although it can take years of practice or bags of luck to truly maximise your chances and cut the edge of your online casino.
Game Edges
Although edges may vary depending on which online casino you choose, as a general rule, the figures are as follows:
Craps can go as low as 1.4%
Blackjack – 8%
Baccarat – 1.06% (Banker) and 1.24% (Player)
Keno (bingo) – between 25% – 29%
Sic Bo – between 2.78% – 33.3%
If you're a more cautious player, you can use these standardised edge rules as a way to choose your game. Playing Craps will ensure you are taking part in a more or less even playing field, whilst games such as Keno and Sic Bo can hold a major advantage to the house, although payouts may be significantly higher for those who win.
Reducing the Advantage
It can be quite tricky to keep the house edge to a minimum, especially if you're playing in an online casino. It's a lot more difficult to target inexperienced dealers or employ any form of legal (but frowned upon) card counting techniques. Tips on reducing the house edge are also very "game dependant", so let's take a look at how to reduce the edge of the most popular online casino games.
Blackjack – as this game requires a certain amount of skill and player determination, the house edge is already quite volatile. Understanding the "soft 17" rule will help to shift the odds in your favour – knowing whether your online casino requires the dealer to hit or stand when they hit 17 will allow you to make a more informed decision on when to stand yourself. It can also help to know exactly how many card decks your online casino uses – the higher the amount of decks, the higher the house edge.
Craps – this is another popular game, which gives a certain level of edge control to the gambler. With so many different bets to place, the house edge varies wildly depending on where you choose to place your money. Bets on "Place 6 or 8", for example, have an edge as low as 1.52%, whereas "Any 7" will get you 16.67%. Knowing your bets will go a long way.
Whilst you can follow these tips and tricks to keep the house edge to a minimum, the best way to reduce the edge is to play in a so called "Zero Lounge". SlotV Casino is a pioneer of this online casino format, providing the most popular casino games with a guaranteed 0% house edge – players will always have a 50% chance of winning.