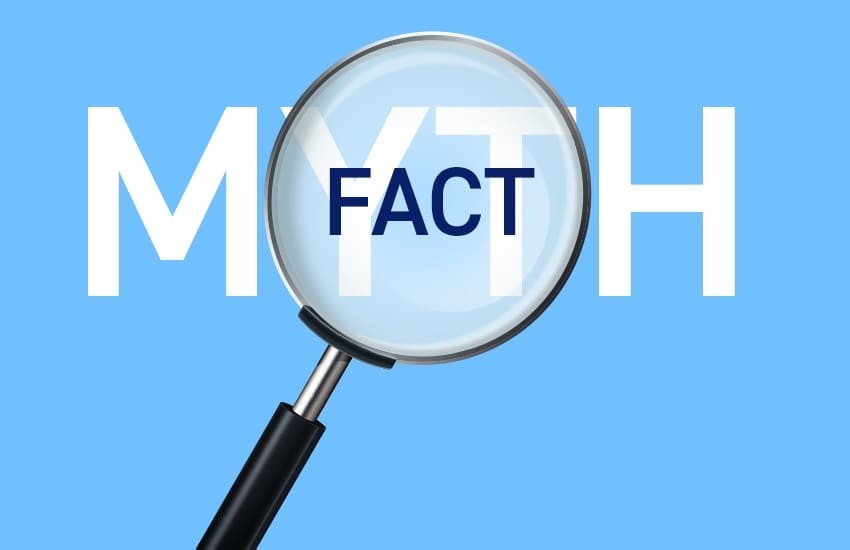 Again and again one reads in forums and on some pages of the slot machine winning cycle. We ourselves have been working in the gambling industry for several decades and therefore want to add our mustard. Before you read our article, we recommend that you try to play slots in the best online casinos of this month:
Differences between arcade and online casino
Whether in the arcade or in the online casino, the profits and losses are calculated by a computer program. While the good machines with a payout ratio of 95% or more are used on the Internet and also in the casino, other (extremely bad) regulations apply to the gaming machines in the arcade.
That is why we treat the two variants separately.
What is a winning cycle in slot machines in the game?
Slots are always based on a random number generator. This is to ensure that the next result is completely independent of the previous spin. The well-known principle of "coincidence has no memory" applies here.
The easiest way to explain this is with the roulette game. Just because red came 5 times in a row, the chances for black or red are the same again in the next round. However, representatives of the theory of the winning cycle in slot machines believe that there are different phases or cycles in slot machines.
The (alleged) phases
If the machine pays nothing, but only swallows your money, then it is a low phase. As soon as enough money has been lost on a slot machine, the slot goes into high phase for a short to medium time. Now big winnings are paid out regularly. As soon as a certain percentage of the wagers received in the low phase has been paid out, the machine returns to normal operation and you lose again.
Example: The machine swallows a total of € 1,000 over 10 hours. In the subsequent winning phase, € 900 will be paid back to the players. The remaining € 100 goes to the arcade operator or online casino as a profit.
How long the loss cycle and how long the profit cycle lasts, however, is always rather random – at least according to the advocates of the theory of the profit cycle in slot machines.
But of course this is total nonsense, because every single rotation of a random number generator is always INDEPENDENT from those before (and those that are still in the future). Programmed profit and loss phases would contradict this. That is why we can say clearly at this point: There is no winning cycle for slot machines!
With that we could actually end the article. But we don't because we want to prove why.
The fairy tale about the winning cycle of slot machines in the arcade
To prove that there are winning cycles for slot machines, some players use the legal basis for slot machine operators. In this it says:
The Gaming Ordinance does not specify a payout ratio. The resulting odds in game practice depend, among other things. on the mathematics of the individual games and on the game behavior or game strategies of the players.
It says in black and white that I can influence the machine with my gaming behavior and the right strategy? Or how is this to be understood?
Well it's complicated. A slot usually consists of much more than just the normal game. We are familiar with functions such as card risk, risk manager or jackpots from Novoline, Merkur or Bally Wulff. And this short game regulation covers all these many different functions. This is the only reason why this seems so vague.
All the special functions have different payout percentages. Novoline's gamble feature, for example, has a 50% chance of doubling your winnings. A different percentage is used for Mercury's risk manager. And the Red Hot Firepot jackpot from Bally Wulff works as a slot in the slot.
Point 4, which is usually not mentioned, is also important. This is because it clearly says "when viewed over the long term".
TR5 and profit cycle
The unclear situation in German game stores also contributes to these legends. Because just with the last changes called TR5 everything has become much more confused in terms of average loss per player per hour and maximum profit as well as the mandatory breaks.
In the meantime, you can statistically not lose more than € 60 an hour and win € 400 an hour. Here you could now assume that if you lost only enough, profits would automatically come. But this is not the case. If one of these limits is reached, there is no play between the money store and the credit for a certain period of time. Then it starts again with the slot machine – a profit cycle is prevented by this regulation.
Win cycle slot machines in online casino and land-based casino
At least in the casino or in reputable online casinos, the legal regulations with which gambling halls have to deal with do not apply. The main differences are:
no maximum profits
no loss limits on the slots
Payout rates between 92% and 99%
no mandatory breaks
multiple machines can be used simultaneously
Personally, we therefore only play in the casino or in a reputable online casino. You just can't win in an arcade.
You won't find a winning cycle here either.
Hot and cold slots
Due to random generators, it is quite possible that individual slot machines give significantly less or more than expected over a certain period of time. On average, slot machines pay back 96% of all bets. Of course, you would never play if you would always get back 96 cents for every € 1 spin. Therefore there is the so-called volatility, i.e. the spread of profits. With low volatility there are frequent but small profits, with high volatility you win less, but then more.
High volatility slot machines are therefore likely to pay less than 60% of their bets more frequently over a period of time. These machines are called "cold slots" in English. Conversely, there are also slot machines that statistically pay too much for a certain period of time. 200% or more of the work, even over a longer period, is quite possible. In this case one speaks of a "hot slot".
However, this is not a profit cycle. Random generators work the same way with slots. Even with a cold slot, the chance of winning the jackpot is just as high as with a "hot" one. Because we wrote earlier, previous results will not affect your next spin. Point.
For this reason, the online casinos and casinos finally admit which slot is currently "hot" and which is "cold".
Another winning cycle with bonus credit and play money?
All of this also applies to slot machines if you gamble with play money or casino bonuses – but only if they are those with a real random number generator. Some would-be casinos from overseas use manipulated games on their sites. These only pretend a winning cycle on the slot machines. If you spin the reels there with play money, you will probably land one big win after another. So influenced, you may register an account. And then you will only lose in the long run.
For this reason, we have created a blacklist of all fraudulent online casinos. You can recognize reputable online casinos by an EU permit for hosting gambling. If you also want to significantly improve your chances in the online casino, then take a look at our overview of the best non-sticky bonus offers.