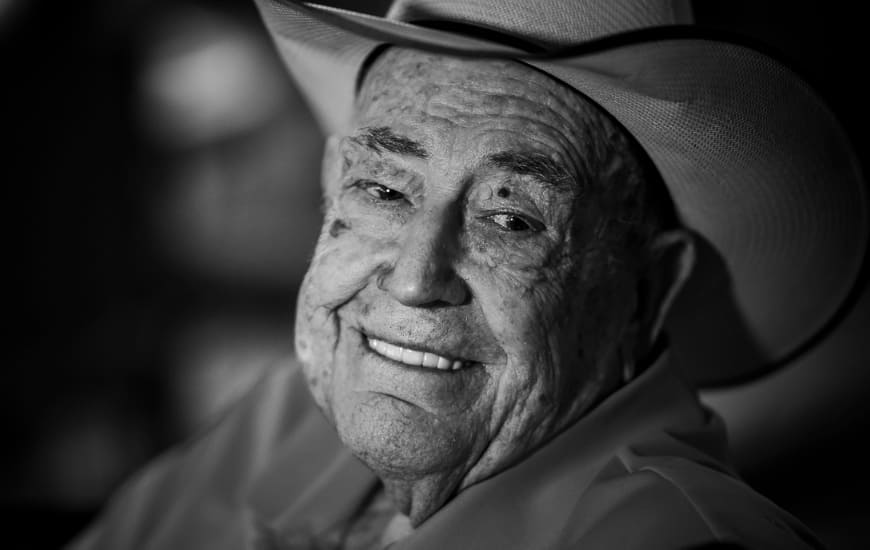 Doyle Brunson is considered the greatest poker legend of all time. The Texan is one of the scene's greatest storytellers. In 2018, the professional poker player ended his career after more than 60 years. In his memoirs he humbly titled himself as "The Godfather of Poker". Here is a brief account of the legend.
Doyle Brunson is better known in the scene as "Texas Dolly". The nickname is derived from sports commentator Jimmy Snyder. He was supposed to be reading "Texas Doyle" but pronounced the name incorrectly. Nevertheless, the name has held up. The legend played poker professionally for 60 years. He has also repeatedly promoted poker through his stories. He once summed up about himself:
I am a gamer. I will always be one. I couldn't be anything else. So my life will always be full of gains and losses. There is no other way for me It is exciting. There has never been a dull moment in my life.
The beginning of Doyle Brunson career
Doyle Brunson was born on August 10, 1933 in Fisher County, Texas. He had an eventful life. As the oldest of three children, he developed into a promising athlete. He was a good runner and played basketball. He is said to have run one mile (1.6 kilometers) in 4.18 minutes. That was the school record in 1950. His future seemed assured. He received many inquiries from the colleges. In the end, he chose Hardin Simmons University in Abilene. It was the closest to his home town. While doing temporary work, however, he injured his knee and had to wear a cast for almost two years. He then concentrated entirely on studying administrative sciences.
Before his accident, he had already played poker as a hobby. After the accident, he intensified it and realized that it was enough to make a living. His professional poker career started in Forth Worth (the fifth largest city in Texas). There were a few illegal poker rooms there that he played. With his partner Dwayne Hamilton he played in various tournaments in Texas, Louisiana and Oklahoma. There were probably two dicey situations when he won against thieves with a shot gun, but according to his stories, he mastered that too. During the tours, the two also got to know the professional players Thomas "Amarillo Slim" Preston and Brian "Sailor" Roberts.
He married his current wife Louise in 1960. He was diagnosed with cancer two years later. Surgery was only supposed to keep him alive until his daughter was born. After the operation, however, no more cancer was found. In interviews, he attributed the healing to his wife's prayers. She was also found to have an ulcer. After an operation, the cancer could also be completely removed. His daughter died in 1975 at the age of 18 of complications from a heart valve problem. For Bronson it was the trigger to turn to Christianity.
The breakthrough in Las Vegas
In the 1960s, Brunson teamed up with the two pros, Thomas "Amarillo Slim" Preston and Brian "Sailor" Roberts. They played poker and golf together and wagered on almost anything. At least that's how Brunson had described it himself. When they had enough money together, the three players moved to Las Vegas, Nevada. The trio went to the City of Sin and together lost a six-figure sum that they had put together. After that everyone went their own way. Brunson settled in Las Vegas. He has played in the World Series Poker since 1970. In 1976, he took the first of ten wins at a WSOP event:
1976: Deuce to Seven Draw Event: $ 80,250
1976: No Limit Hold'em Championship: $ 230,000
1977: Seven Card Stud Split Event: $ 62,500
1977: No Limit Hold'em Championship: $ 340,000
1978: Seven Card Stud Event: $ 68,000
1979: Mixed Doubles Event: $ 4,500
1991: No Limit Hold'em Event: $ 208,000
1998: Seven Card Razz Event: $ 93,000
2003: O.R.S.E. Event: $ 84,080
2005: No Limit Short Handed Texas Hold'em: $ 367,800
In 1976 he took the lead in the All Time of Money List and held the title for 8 years. 10 bracelets at the World Series of Poker in Las Vegas with two wins in main events. Texas Dolly also won a main event on the World Poker Tour. In 1988 he was inducted into the Poker Hall of Fame. In 2019, his life's work was crowned with the Global Poker Award.
His memoir "The Godfather of Poker"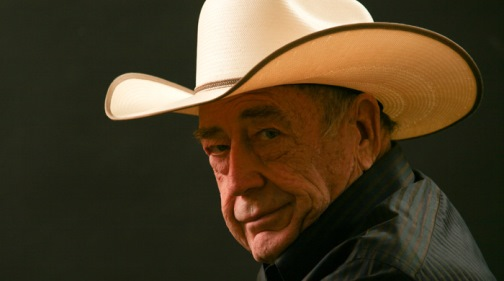 Mike Cochran is a writer who specializes in Texas-related topics. He wrote the tales of "Texas Dolly". In the book, the whole life of the legend was told as a proper autobiography. The stories are told from the perspective of an old man who remembers the great experiences of his life.
The most important part remains telling the best poker tournaments. In the 1970s there was no coverage, no PokerNews and certainly no live stream. Doyle's reviews of his games against players like Stu Ungar, Jack Strauss and Puggy Pearson are all there is of it. Doyle has not only covered his poker games, he has described how he has exploited aggression from others and put his opponents to the test. He also talks a lot about Benny Binion and Binion's Horseshoe Casino. It is the birthplace of the World Series of Poker. In 2005 the Binions Horseshoe Casino stopped hosting the tournaments because too many players had come.
He talks about the poker boom, playing on national TV and many more stories. His World Poker Tour win should of course not be missing either.
The failed projects and online poker
A failed search for the Titanic, Noah's Ark, an African emerald mine and mistakes in betting on racehorses, other sports bets and many other mishaps are described. He even wanted to build an orange grove. The sections are not badly described, you can tell that he can now laugh at himself.
He also talks about DoyleRoom.com and online poker in general. Doyle is clearly a live player and doesn't know much about the online poker rooms. It shows a little in the way he talks about the online version of poker.
His greatest loss and greatest achievement
At the end of the book, Doyle is devastated when he talks about the death of his best friend, Chip Reese. Reese died in 2007. He was also a professional poker player and won three bracelets at the World Series of Poker. The two were obviously very close, and his death almost stopped Doyle from ever playing poker again.
Doyle concludes with a section on family. Doyle Brunson loves poker, sports, food, gambling, and action. He's probably still one of the top five most famous poker players in the world. But in the end he says that all that is really important to him is his family.
Doyle Brunson has ten WSOP bracelets, a WPT title and countless other poker awards. His wife and children are still his greatest achievement in life. By the way, his son plays poker. In 2005 he won a tournament at the World Series of Poker in the variant Omaha High / Low. It was the first father-son combo in history that both won a World Series of Poker tournament.
Doyle is definitely a legend in poker. His life was very moving. Here are just a few facets of the legend. You can certainly tell more about "Texas Dolly" – but there is his biography at the end.