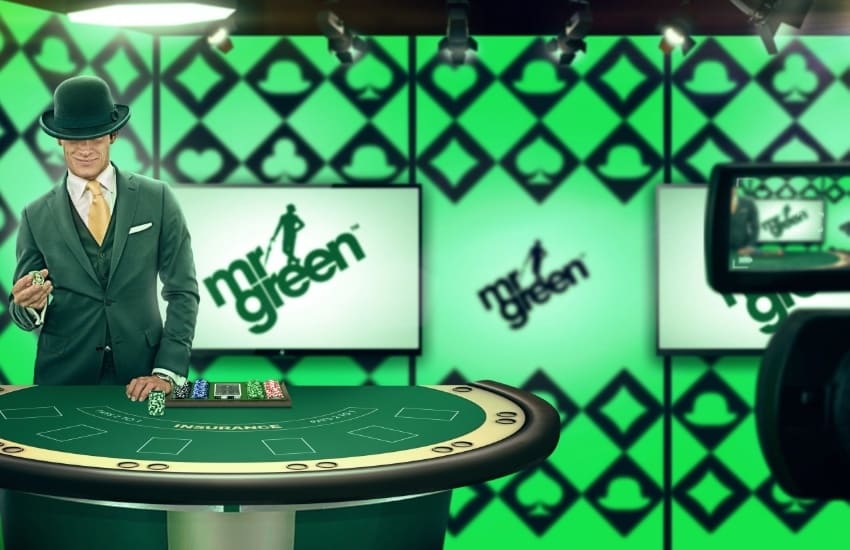 The UK Gambling Commission has fined Mr Green a £ 3m fine for protecting him from money laundering. In addition, one has violated player protection requirements.
The British Gaming Authority has been taking strict action against gaming providers that violate licensing requirements since 2018. So far, the agency has issued £ 20m (23m) fine packages to various gambling operators. Investigations against 22 license holders are still ongoing. 6 licenses were revoked. A formal warning was issued in 6 cases. The remaining cases are still ongoing.
In this case, it hit Mr. Green. Among other things, player protection had not been asked in time for the sources of wealth. In another case, documents have been accepted for the origin of funds that the UK Gambling Commission should not have accepted.
How did Mr Green violate UK gaming license requirements?
Mr Green is accused of two major misconduct. For example, social responsibility for gambling has not been met. On the other hand, money laundering prevention mistakes have been made by accepting incorrect documents. As a result, Mr Green will have to pay £ 3m to the National Strategy to Reduce Gambling Harms.
Error dealing with problem gamblers
In one case, a customer had won £ 50,000 at Mr Green. He gambled away the winnings before paying out and paid in several thousand pounds. When investigating the case, the customer's VIP manager assumed that the gaming behavior was normal. No customer interaction has been initiated. At this point in time, this customer had suffered losses of £ 210,000.
Furthermore, the players had not been properly checked. A customer would only have played at the online casino once a month and always spent a large amount. Commission officials advised the online casino that it could be a player who may receive a salary once a month and then gamble it away. Mr Green admitted in the investigation that such behavior was not taken into account in the player protection program and therefore could not be proactively intervened.
Mr Green also made mistakes when dealing with VIPs. According to their own guidelines, VIPs are informed of their admission to the program by email or phone call that they have become a VIP. This information was demonstrably not provided for a player.
The UK Gambling Commission had discovered in the investigation that there were systemic errors in dealing with problem gamblers. During the investigation, Mr Green worked with the UK GC and recognized that between November 1, 2014 and November 7, 2018, there were no effective policies and procedures in place for customers who may show signs of problem gambling.
Missing money laundering prevention
Various mistakes have been made in verifying the origin of the money. A VIP customer had deposited more than £ 1 million with Mr Green over the course of his season. As evidence of the source of his prosperity, a 10-year-old document on an insurance payout of £ 176,000 was accepted. The gambling authority is of the opinion that such historical documents are not sufficient to prove the sources of the money.
In another case, a customer who was the managing director of a company received bank evidence that the company account was around £ 12,000 (€ 13,800) in the red. Although the receipt was not accepted, the screenshot of a laptop screen was accepted, which showed a higher amount in dollars on an alleged crypto trading account. At that time, the customer had deposited £ 57,000 with Mr Green.
Mr Green admitted in the investigations that no measures were taken and implemented between November 1, 2014 and November 16, 2018 that are described in the 2007 and 2017 money laundering regulations.
A voluntary review of the 120 top-selling players subsequently closed 113 customer accounts because these players were unable to meet the improved anti-money laundering requirements.
Consequences for Mr Green
The UK gambling authority has indicated that the non-compliance cases occurred prior to the takeover of Mr Green by William Hill PLC. The takeover was completed in early 2019.
A settlement agreement has been reached, consisting of a £ 3m fine. In addition, the investigation costs of £ 10,349.77 (around € 12,000) must be borne by the operator. Furthermore, 130 other customer accounts have to be checked again.
Richard Watson is the Executive Director of the Gambling Commission. He took a strict stance against such misconduct and justified it as follows:
Our investigation revealed systemic deficiencies in both Mr Green's social responsibility and anti-money laundering issues that affected a significant number of online casino customers.
UK consumers have the right to know that there are reviews to help them play safely. They are also designed to ensure that gambling is crime-free. We will continue to take action against operators who fail in this area.
It is not the first online casino to show misconduct in dealing with problem gamblers and money laundering regulations. For similar cases, video slots have already been fined £ 1m. Even Casumo has been fined £ 5.85 million for violating licenses. LeoVegas had particularly shown misconduct in player protection and was therefore fined just £ 627,000.
The penalties will surely lead to the fact that the origin of the money among the players is now being checked more closely at Mr Green. It is therefore not surprising that more and more players report in the forum that documents on the KYC (Know-Your-Costumer) are required. If the casinos make mistakes, millions of dollars can be imposed and licenses can be revoked. For this reason, the reviews will certainly become more stringent.