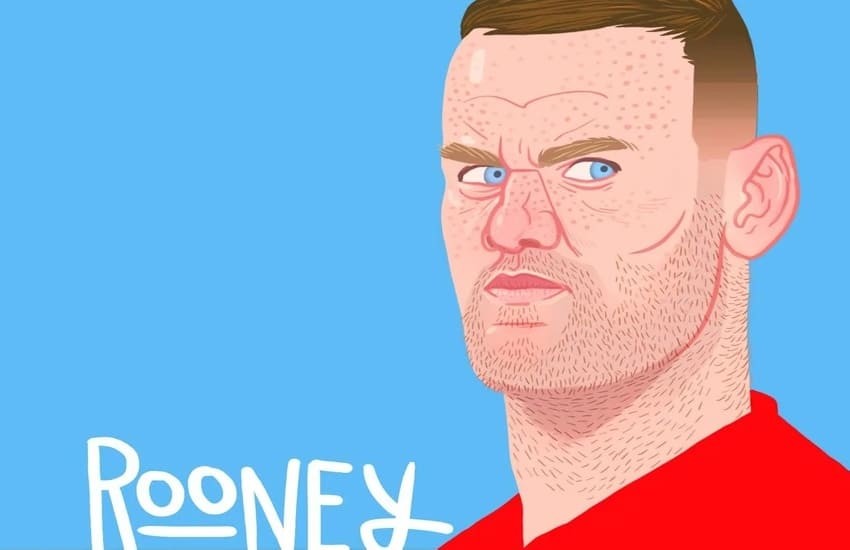 Wayne Rooney is a record goal scorer for the English national team and Manchester United. After moving to second division club Derby County as a practice manager
Wayne Rooney is certainly one of the most famous English footballers after David Beckham. He broke several records in the English national team and at Manchester United.
As a player coach, Rooney made his comeback this year with English second division club Derby County. Rooney is the assistant coach alongside Philipp Cocu. The club successfully won the first game with a 2-1 win.
The betting provider 32red.com was responsible for the comeback of Rooney. As part of a responsible gambling campaign, the footballer spoke for the first time in detail about his gambling problems.
Wayne Rooney actually comes from the working-class city of Liverpool and became one of the best-known English internationals. He was particularly successful as a goal scorer as he scored the most goals for the England team and Manchester United. He had played for the traditional English club for 13 years.
After finishing his career at Manchester United, he returned to Everton FC, where his professional career started. After two years it went to the American club DC United from Washington. In 2020, the 34-year-old returned to England to Derby County.
At the beginning, great criticism of the change
There was initially a lot of criticism in England about the move from Rooney to Derby County. After all, the main sponsor of Derby County is 32red.com. The main sponsor is said to have been instrumental in changing the goal scorer legend. In addition, the sponsor is to take over parts of Rooney's weekly salary totaling 115,000 euros, at least according to English media. Based on the bookmaker, Rooney is currently wearing the 32 as a shirt number.
Prevention campaign on gambling addiction with Rooney
It is somewhat surprising, however, that Wayne Rooney is speaking about his gambling addiction for the first time as part of a prevention campaign. In an interview, he explained what problems he had with gambling addiction.
He justified the beginning of his gambling addiction with his increasing earnings and a lot of free time. After moving to Manchester United in 2004, he had both at once. In the interview, the star explained that his problem was as follows:
We were always in the hotel for away games with Manchester United – and even with the national team for seven to ten days. You get bored and you do something to kill time. At that time, gambling was one of those things. It was so easy to place bets on your smartphone. It didn't feel like real money. I didn't have to go to a betting shop and there were no betting limits.
In the interview, he stated that he was lucky at first. With the first profits, he wanted more. As a young and naive footballer, in combination with the constant availability of betting portals via smartphone and his boredom, he lost around 700,000 pounds (about 800,000 euros) within 5 months.
But he had also played in casinos. In 2008, he remembered the loss of £ 65,000 (around € 76,000) from a 2-hour visit to the casino.
Like many players, Rooney tried to compensate for his losses through higher stakes and possible winnings. In the interview, he described it as follows:
I then thought it was simply money won. But before you really notice it, you've already lost a lot. […] I followed my bets and tried to get my money back.
In the gambling addiction prevention video, he also described the conflict that resulted from gambling. He actually started to play for his club or country. The losses were not small for him financially. He therefore admitted that the losses would have had an impact on his playing performance.
Overall, however, the footballer believes that he was still lucky. After all, he earned up to 350,000 euros a week at Manchester United. In the interview, he came to the conclusion:
Fortunately, I was able to pay back what I lost and didn't play anymore. I have learned from my mistakes.
English media report that he had to promise his wife to quit gambling again so that she could agree to move to Derby County. It remains to be hoped that Rooney will keep the promise and will end up gambling forever. He also hopes that the educational campaign will allow players to set their own limits and play responsibly, or to leave it entirely.
The whole interview was published by 32Red on Youtube: