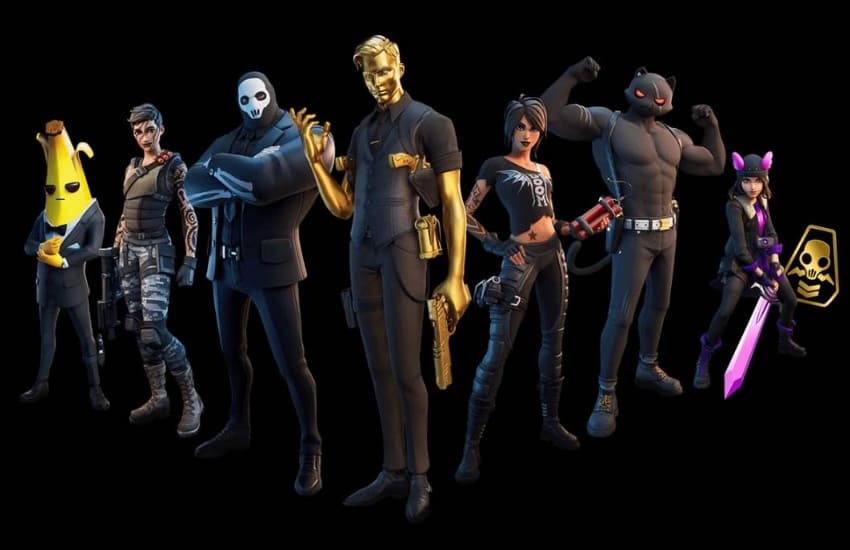 A co-founder of the software studio Epic Games (known for the video game Fortnite) demands that the end of the pay-to-play "loot boxes". It cannot be the goal of the gaming industry to want "damage" to the players.
As part of the D.I.C.E. Summit (the abbreviation stands for Design, Innovate, Communicate, Entertain), an annual computer game conference in Las Vegas, was given by the co-founder of Epic Games, Tim Sweeney, a flaming speech.
He has sharply criticized the phenomenon of loot boxes and calls for the video game industry to be separated from gambling like in Las Vegas. The video game industry must clearly define how it wants to be perceived.
What does the Fortnite developer criticize about the loot box system?
Sweeney described the loot box system as an "anti-customer model". As a businessman, he wonders how you can continue to generate growth as a company, even in 10 years. Loot boxes are not the way of the future for him.
He believes that the video game industry must finally take responsibility and show how it sees itself. The lecture therefore said:
As an industry, we have to ask ourselves what we want to be. Do we want to be like Las Vegas, with slot machines … or do we want to be widely recognized as a developer of products that customers can trust?
Sweeney is certain that video game developers tend to prefer the latter. He believes that more and more game manufacturers will voluntarily forego the loot boxes. He sees that the mechanics of the loot boxes only promote gambling and accustom young people to using such offers. He not only criticizes the loot boxes, but also the pay-to-win models of other games:
We should be cautious about creating experiences where the outcome can be affected by spending money. Loot boxes play with all mechanisms of gambling, except for the possibility that you can win more money in the end.
Fortnite has also had loot boxes in the past
In the past, you could also buy the loot boxes at Fortnite and thus secure new skins or other features, which actually didn't change much in the course of the game. Belgium was one of the first European countries to see and ban loot boxes as gambling. The Netherlands and France have now made similar assessments.
In September 2019, the House of Commons Digital, Culture, Media and Sports Committee in the UK published a detailed report describing the considerations and suggestions for dealing with loot boxes. At the time, practice was also condemned and the legislature asked to keep an eye on current developments.
Since January 2019, Fortnite has been using a new system with the 7.30 update "Fortnite saves the World". The loot box named "V-Buck Llamas" was renamed "X-Ray Llamas" at that time. Players have since been able to see the contents of the loot boxes before buying them. They changed the contents every 24 hours so you just have to wait and see if the prices of the loot boxes do not appeal to you.
Parents are increasingly concerned about children's video game spending
Fortnite is just one video game of many games that can be downloaded and played for free. In the game itself there are many ways to spend money. In 2018, Epic Games had total sales of $ 2.4 billion worldwide. Fortnite claims to have more than 200 million registered players, so the turnover is not surprising, even if it is supposed to be just "micro-transactions".
The organization Internet Matters surveyed around 2,000 parents of 4 to 16-year-old children on the topic of Internet behavior in a 2019 survey. 67% of parents said they were concerned that their children would spend too much time online. It does not matter whether it concerns computer games or social media offers. 26% of parents were also concerned about children's spending on in-game purchases. Pocket money spending would increase steadily there.
Crossplay is an alternative to loot boxes
Sweeney also wanted to show ways out of the current gambling video game situation in his keynote speech. He sees fundamentally something positive in the current development of video games. Playing video games would increasingly become a communication platform. The topic of crossplay is therefore very important. Epic Games would like to focus more on cross-platform gaming. He commented on the crossplay as follows:
What we all really want to and must accept is equal access to all customers and the renunciation of our attempts to create a private monopoly. In Fortnite, the player who spends time with friends plays twice as long and spends more money. Cross-platform gaming is the future and we all have to do our part.
In 2019, Epic Games explained support for cross-platform gaming in Fortnite to users. One is currently working to make gaming fairer for all players on the various platforms (PC, PS4 or Xbox).
Perhaps several companies should see it as an opportunity to open up new markets. Advertising for the players can then also be easier. The discussions about gambling in video games like Fifa or apps like Coin Master could also become a little quieter. At Coin Master, however, the accusation of gambling is due to the game principle itself, which also fueled the discussions about the indexing of Coin Master.
In any case, it would be desirable for "normal video games" to differentiate themselves from gambling and its mechanisms, so that gambling does not become normal.