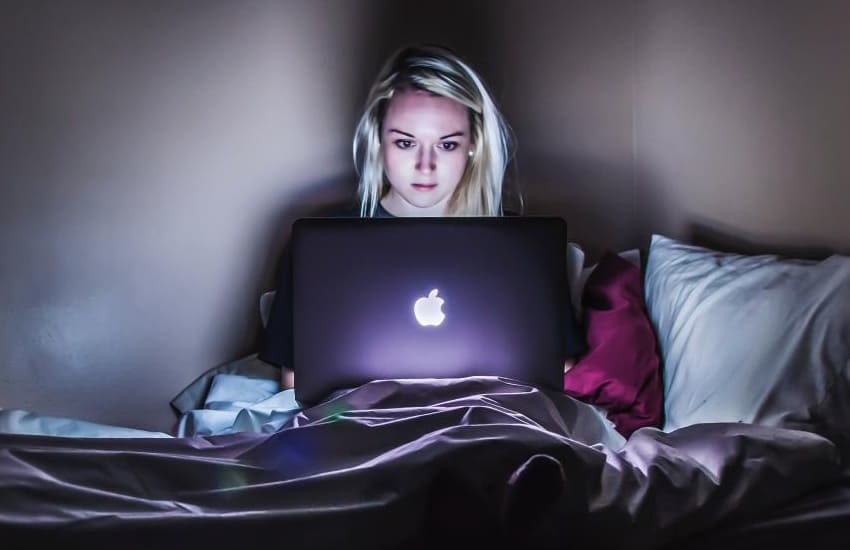 One relies on the reports of the advice offers around the gamble and the pathological game.
In the UK, the effects of gambling addiction are a big issue. Gambling is widely accepted in British society. Many Britons sometimes bet with colleagues on relatively conventional events in everyday life. In some cases, families use betting as a form of entertainment.
Most recently, the UK gambling authority had banned credit card payments for gaming to reduce the risks of gambling. At present, various GamCare charities are warning of a worrying growth rate in female gaming addiction.
Game addiction rates increase by 35% in women within 4 years
The charities GamCare and Breakeven have been warning about an increase in gambling addiction among women for some time. When using their counseling services, they would have found that the rate of female patients taking advantage of offers to combat gambling addiction increased significantly faster than it did for men.
According to GamCare, the number of British women with pathological gaming behavior increased from 2,303 in 2014/2015 to 3,109 in 2019. The increase is therefore 35%. If you look at the increase in gambling addiction among men, you can see that the number has only increased by 15%.
What reasons does GamCare see for the increase in gambling addiction among women?
GamCare said betting on the Internet has made it easier for women to gamble. If they wanted to play in the casino or bet at the bookmaker beforehand, they had to enter a male-dominated area. It is easier on the Internet because no one is watching. In addition, you don't have to go to a betting shop or casino. All you have to do is access the website from your computer, tablet or smartphone. According to surveys by GamCare, 70% of female players would mainly use internet websites or apps to play.
The new "Women's Program" from GamCare
At the same time, GamCare called on women with problematic gaming behavior to take part in surveys of the "Women's Program" project. GamCare has launched a new £ 1.9m program. It is to be tailored specifically to counseling services for women with gambling addiction. You want to build a network that can help players faster if they find problems with gambling addiction. You want to reach the whole country with it, so advice centers are planned in England, Scotland and Wales.
In the past, it had been found that women who were addicted to gambling took advantage of the counseling services less frequently than men. They would better hide gambling addiction problems and also find it harder to talk about such problems. For this reason, it is still important to raise awareness of the problem of gambling addiction among female players.
GamCare also emphasized via Twitter last week that the newspaper "The Guardian" is currently interested in a report on testimonials from women who are addicted to gambling. In the past, for example, in "My Name is…", a 42-year-old British woman recently reported on her experience with gambling addiction, thereby raising awareness of the problems.
The Guardian published Nancy's gambling addiction story
Last week, The Guardian newspaper published the story of a player named Nancy.
In an interview, she released details about her 4-year gambling addiction career. What most shamed her was that she had gambled away £ 3,000 from her father. He had actually put the money aside for his funeral. In the interview, it was therefore stated relatively soberly:
Female addicts are just as bad as men. We get the money wherever we can get it and immediately put everything at risk.
Nancy was amazed that no one around her had any suspicion that she was addicted to gambling. She explained her addiction as follows:
The unusual thing is that during my addiction nobody suspected anything. I played online for hours every day. I sat on the sofa with my phone early in the evening and it was 3am next. I had only moved to keep pressing the same button and moving the slot. But my bank account was empty in the end.
Nancy described that if she hadn't had the chance to do so on her cell phone, she wouldn't have started betting. In the end, she had over 100 different gambling accounts. She moved from one page to the next gambling website when the money was through. She had 5 credit cards, several bank loans and high interest payday loans. She described the final state as follows:
I was completely enslaved by gambling.
She sought help when she gambled a total of £ 75,000 (around € 88,600) and owed £ 25,000 (around € 30,000). She is certain that no rational person can imagine their problems:
It is impossible for a reasonably healthy person to understand, but I was in this bubble and could not escape. […] All I was thinking about was gambling and repaying my debts. I remember a Wednesday when I came home from work and cried and shivered in the kitchen knowing I had to play. I was a slave to every game I played.
Nancy had shown no signs of gambling addiction to friends or relatives. So far, many close friends are unaware of their problems. She also didn't tell the new husband about it. In retrospect, she cannot explain what happened:
I am a very intelligent, reasonable and caring person, so it is difficult to say why I did what I did. But the fact that it can happen to me means that it can happen to anyone.
Women play differently than men
Liz Karter is a therapist who specializes in gambling addiction in women. At Gamblers Anonymous meetings, she found that men do not recognize female players as "real players". You would not play it because of the risk and the profits, as is the case with men. For women, escape from everyday life, reducing stress and distraction are the main reasons for playing.
Dr. Henrietta Bowden-Jones is the founder and director of the National Problem Gambling Clinic. She believes that women can relieve or numb pain by playing. Some women would play out of grief. Others feel overwhelmed by the living situation because, for example, they care for a loved one. Few women would seek help because they fear the consequences. Fear of losing children is often cited by gambling addicts. Many would have embezzled money too and fear the prison.
Experts say that women start playing later than men. But the problems would develop faster. You would be more inclined to choose high-stakes fast games like online slots and bingo. At least these are the evaluations of the gambling advice centers in Great Britain. There will certainly be a lot of discussions about the topic in the near future.