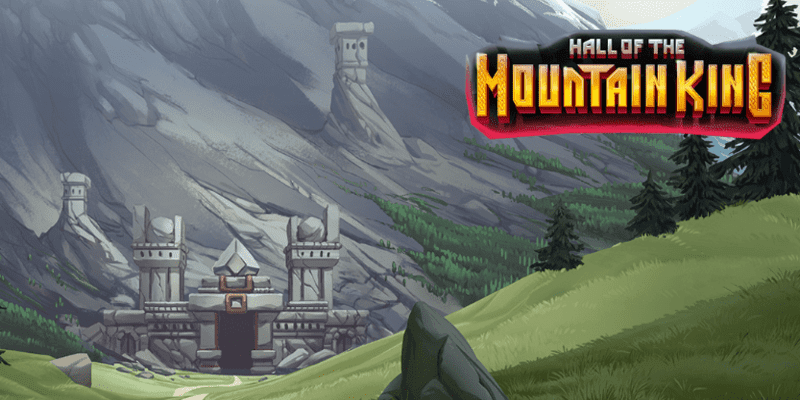 Hall of the Mountain King (In the hall of the mountain king) is a gaming machine for the eponymous orchestral pieces from the incidental music to Peer Gynt, which was written by Edvard Grieg in 1975. The basis for the orchestral piece is Henrik Ibsen's dramatic poem Peer Gynt. In the piece describes how the main character Peer Gynt, in a dream-like fantasy, enters the hall of the old mountain king. In the description of the scene it is said by Grieg:
There are a lot of Troll courtiers, gnomes and goblins. The old man sits on his throne with crown and scepter, surrounded by his children and Relatives. Peer Gynt is in front of him. There is an enormous upheaval in the Hall.
The 5 reel Slot with 3 rows and 20 paylines of Quickspin tries to record this scene. During the base game, the path to the hall is shown, while in the free spins you kick in front of the Mountain King. While playing, the famous orchestral piece runs as background music.
Where to Play Hall of the Mountain King Online slot
Hall of the Mountain King slot Gameplay
5 numbers and letters were chosen as small symbols. Higher profits provide a blue, green, purple and blue Troll. A Troll with Diadem is the highest Symbol. There is also a Wild – a shield with Big W and a Hammer as a Scatter.
On the left you can see the multipliers 1 to 5 in the Basegame. As soon as a Wild appears, the multiplier scale is illuminated. With each additional Wild, the number of multipliers increases by 1.
3 Hammers in the middle of the slot start the free games. In the free spins a Bonus Meter is added to the right side. In the free games here at Stage 1 small symbols are replaced by their large counterpart. At Level 2, different Wilds are collected. On the left side, Wilds continue to light multipliers. In the free spins up to 15 times multipliers are possible.
Hall of the Mountain King Stage 1, the Bonus Meter (on the right side) always lights up with another small Symbol. After each win, the Mountain King appears and smashes the Block that lit up at Spin. The respective Symbol is upgraded. On the other hand, the lowest multiplier is destroyed and higher multipliers come from above. The round is over when the" A " has been destroyed.
In the second round Wilds are collected according to the same scheme. These are required for Level 3. Level 3 consists of 3 Spins, where all accumulated Wilds are randomly distributed on the reels. Here, the Chance of high profits is greatest.