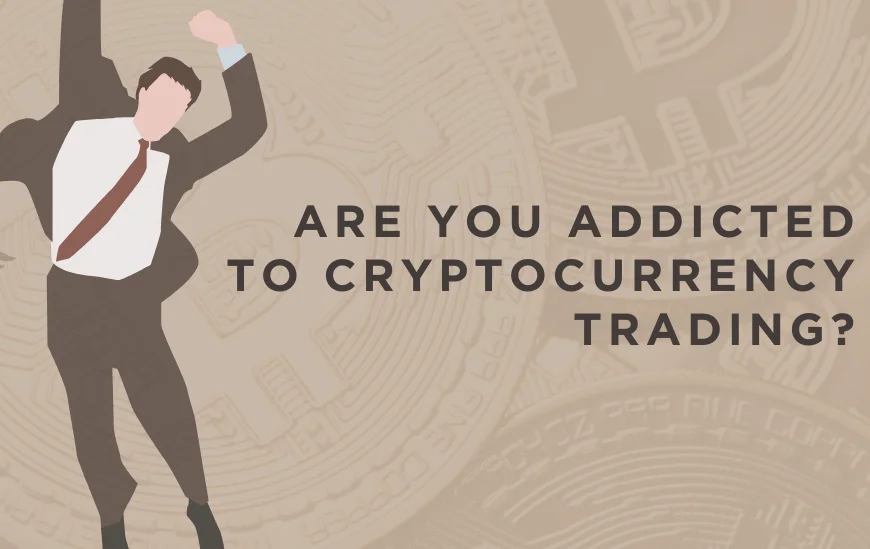 As it became known a few days ago, more and more crypto traders are currently supposed to be turning to player protection organizations. Accordingly, Bitcoin traders are more and more "addicted to games" because they can no longer control their investments. But how dangerous is crypto trading and can traders really get addicted to it like gambling?
The Financial Times reported a few days ago that more and more Bitcoin traders are turning to player protection organizations for help because they consider themselves addicted. On closer inspection, there are actually many dangers in crypto trading that there are also in online gambling. It was only in June of this year that we reported on the increasing popularity of crypto casinos.
Why is crypto trading addicting?
Bitcoin trading these days is mostly done through mobile broker apps. If you take a closer look, you will find that there are many parallels between crypto trading and virtual slot machines. Some of the graphics in the crypto apps are even in the style of slot machines. There are also colorful animations with emoji stars, sunglasses smileys or high five symbols. In addition, rankings are published in which the traders compete against each other. It was only in May of this year that we reported on the design tricks of slot machines that entice users to play.
Keith White, Executive Director of the National Council on Problem Gambling, was also concerned about the current development:
The user experience is converging and the line between investing and gambling, which used to be rather fluid, has now been almost completely dissolved ".
The user-friendly broker apps are especially dangerous for inexperienced and young traders. This is because traders do not see the dangers as they see themselves as investors and not as participants in a game of chance. This usually completely hides the risk of gambling addiction at first.
More and more "Bitcoin addicts"
In Scotland, for example, the number of "Bitcoin addicts" at the Castle Craig private clinic has increased tenfold within a year. The British newspaper The Sun reported a few days ago. The head of the Scottish private clinic, Tony Marini, has warned that crypto trading and gambling have numerous parallels that hardly anyone has yet recognized.
Even with crypto trading, those affected usually start trading occasionally. As time progresses and the first profits are distributed, the happiness hormone dopamine is then released and those affected are motivated to invest more and more money. Marini also points out that many "crypto addicts" are also addicted to alcohol or drugs. Most of his patients are between 20 and 45 years old.
Conclusion
Trading cryptocurrencies appears to be as addictive as online gambling under certain circumstances. For this reason, both when trading crypto and when visiting the online game library, it is important to play or trade responsibly. In an older news article, we tried to answer the question of how responsible gaming works. The fact is that many crypto apps are designed as colorful and appealing as some slot machines. Therefore, interested traders should definitely be careful when starting crypto trading. Because trading in Bitcoin, Ether and Co. is not a conventional investment option, but rather highly speculative and can sometimes even be described as a game of chance.