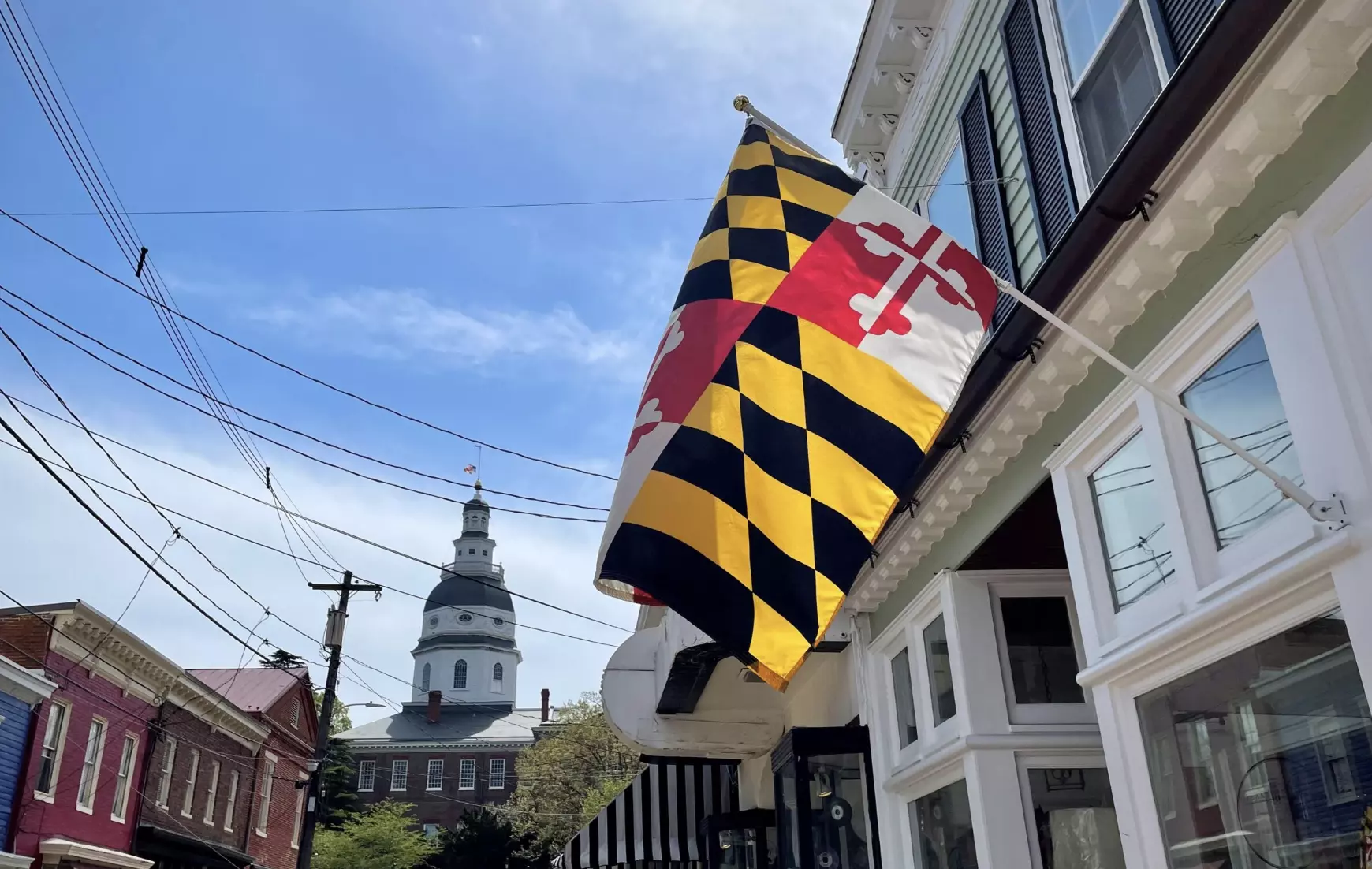 All cars registered in the US state of Maryland between 2012 and 2016 now unintentionally advertise a Filipino online casino. How could that happen? Very simple: To commemorate the 200th anniversary of the war between England and the USA, the US state of Maryland issued a special license plate. A URL was printed on this license plate, which advertised an appropriate information page on the subject. Over the years, however, the domain owner has changed.
Maryland residents upset at unwanted gambling ads
For understandable reasons, Marylanders are now angry that they are now using their cars to advertise an online casino in the Philippines. Since the original information page no longer exists, the domain has been resold. Anyone who now types in the domain from the license plate number of the car is greeted by a scantily clad woman. The advertises offensively and liberally for "Philippines Best Betting Site".
A spokesman for the Maryland Department of Transportation stated that there are currently almost 768,000 license plates with the URL in circulation. The Maryland Motor Vehicle Administration has announced that it is already working on solving the problem. The goal is probably to restore the URL to its original version. On the old domain, users found information about the Star-Spangled Banner National Historic Trail. This trail is a 560-mile trail commemorating the 1812 Chesapeake Campaign.
More than two years ago, we asked ourselves in an article whether it would make sense to have a separate subject called "Dangers of Gambling" in the USA. Similar to Europe, it is mainly young people who are affected by gambling addiction in the USA.
Conclusion
Over 750,000 motor vehicles registered in the US state of Maryland are currently unintentionally advertising the Best online casinos. Of course, many citizens are not satisfied with this situation and either want new car number plates or the URL back in its original version. It will be interesting to see how the responsible authorities will solve this embarrassing problem.