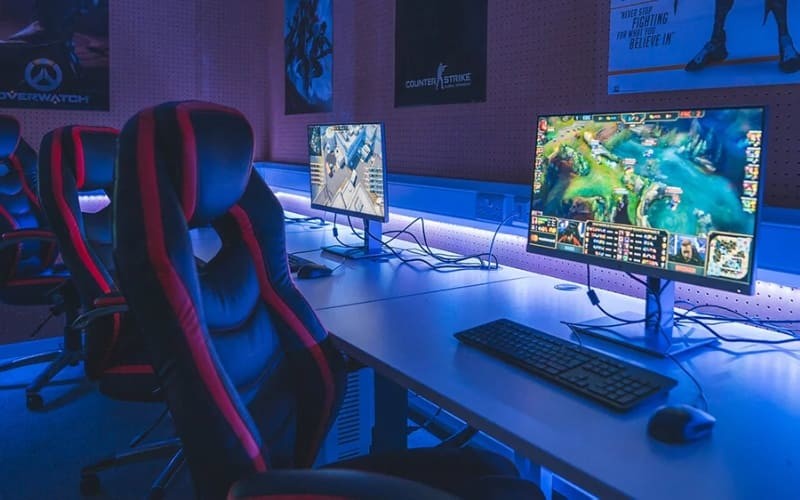 Betting on eSports is becoming more and more popular. A new study from the UK now revealed that many social media ads to eSports betting have caused reactions from minors. British bookmakers were asked to reconsider their advertising strategies with regard to the display of betting on eSport events.
The cross-party organisation Demos and the Department of Management of the University of Bristol call for an increased use of age verification Tools in the eSports advertising of sports betting providers. The aim is to prevent children from dealing with betting-related content.
The authors of the study" Biddable Youth " have shown that more than a quarter of Social Media users were under 16-year-old who responded to Twitter-related betting posts at eSport tournaments. For the authors of the study, the alarming signs are.
What exactly does the new sports betting eSport study say?
The study analyzed over 888,000 Tweets related to bets over a period of nine months in 2018. It has been noted that 28% of the responses to eSports betting Tweets in the UK came from children under the age of 16.
The report states that children are" 5 times more likely to be involved in eSport-related betting Tweets than conventional users of sports betting. The latter are only 5% of the spectators of eSport events.
Furthermore, it has been noted that 74% of the eSport betting Tweets of betting providers do not appear to comply with UK advertising rules in terms of content and images. Among other things, bets were presented as a source of income. People under the age of 25 were also used for promotional purposes. In addition, 68% of classic sports betting posts are also not expected to comply with the Advertising Standards.
The current advertising code prohibits betting providers to address children and young people. The "youth culture, especially if it is generally visible to you" may not be associated with bets or reflected in advertising for bets. Josh Smith, a Co-author of the study, described the results as:
This report explores an important new field of Online gambling, this encourages people to bet on the outcome of video games. We have found that large amounts of Posts are created to address children in particular. Thousands of children in the UK follow and respond to this content. We hope that this report will serve as a call for action, both for advertising companies and regulatory authorities, which must continue to ensure that these new actors comply with the rules.

eSports millions of profits off traditional platforms
The marketing of eSports will therefore be the subject of further investigations. These are currently unique events in which young athletes compete for several million prizes worldwide, followed by young spectators on non-traditional platforms (social media and Streams).
Last month, 16-year-old American Kyle Giersdorf became "Fortnite World Champion". At the tournament at Arthur Ashe Stadium in New York, he won $ 3.5 million in prize money. It attracted a worldwide audience that was able to compete with the NFL Super Bowl.
Professor Agnes Nairn of the University of Bristol was very surprised about the interest. This is also reflected in gambling:
We were very surprised at the number of children actively involved in eSport gambling accounts. With the massive growth in the eSports industry, we can expect an increase in this number, since sports and gambling seem to be inextricably linked.
New eSport Hype demands regulation
Meanwhile, the eSport Hype is compared with a hype around Texas Hold'em-early 2000s. At that time it was the goal of the youth tournaments to play several million euros, dollars or pounds. eSports have now triggered a similar Hype, was also due to the prize money in millions.
The study calls for more visual cues about the risks of gambling. In addition, the age limits for gambling in the advertising content in social media should be clearer. There were two major problems in the study: eSport are advertised online, where parental control is partly absent. In addition, betting providers use the marketing methods very clever. Funny GIFS, memes, images or stories are generated to specifically influence young people.
According to current studies, the eSport betting market could reach a turnover of 30 billion dollars by 2020. The managing director of GambleAware, Marc Ettit, had stressed that one in eight people from the 11 – to 16-year-old British follows a gaming provider through the social media. He concludes with the opinion:
It also shows that simpler and more regular messages need to be shown about the risks of gambling in Online gambling advertising.
Certainly, many people still do not consider eSport as a sport. Nevertheless, the tournaments in video games are now especially popular in the youth. Once again, it is evident that British society is much more sensitive to new trends in the field of gambling and is also conducting initial research on the new types of betting. It remains to be seen what the consequences of the study are. But the discussions about eSports will certainly continue.