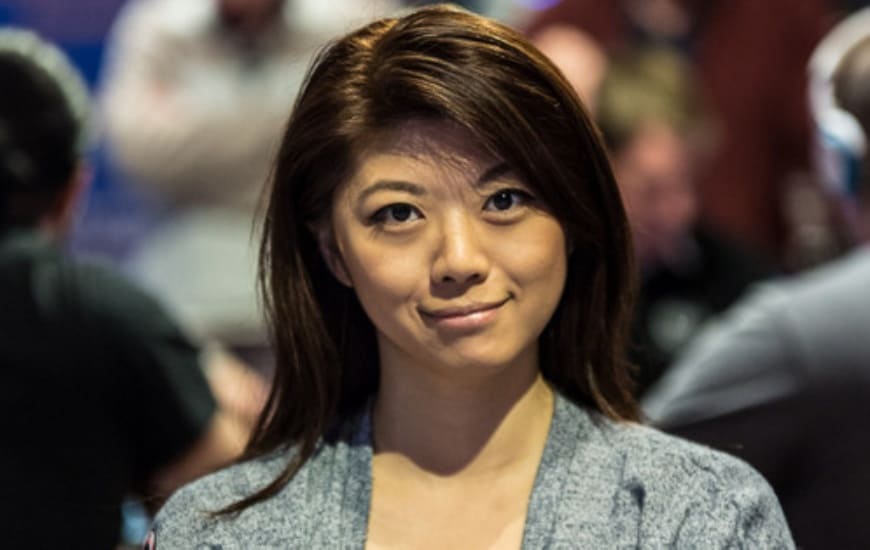 Professional poker player Xuan Liu published an article on Business Insider in which she disapproves of the life of a successful player. And this despite the fact that she has won around three million US dollars in seven years as a professional poker player. But what does the 36-year-old criticize about being a poker millionaire herself?
Xuan Liu's family immigrated from China to Toronto, Canada when he was just five years old. At just seven years old, the girl had a basic understanding of how poker works. She later attended the University of Waterloo, where she was one of many competitive and analytical students. After the first year of study, the young woman then acquired the dealer license – this is followed by her first job in the casino. From that point on, Xuan Liu's life went uphill.
Xuan Liu – From "Floor Supervisor" to professional player
After Xuan Liu first worked as a dealer in the casino, she rose relatively quickly to the so-called "floor supervisor". In this job she was responsible for ensuring that all games were played correctly and fairly. However, as a result of her growing interest in poker, her grades in college began to deteriorate. In the end she lost her full scholarship and was therefore able to devote herself even more intensively to the game of poker – with success.
Xuan Liu was born on June 23, 1985 in Tianjin, China. The girl then moved to Canada when she was only five years old, where she still lives today. Online, the 36-year-old has mainly played at PokerStars, 888poker and Full Tilt Poker.
"xx23xx" won several million US dollars
From 2010 to 2017, the young woman traveled the world to take part in poker tournaments. After she was able to secure the first prize money after just a few months, even more impressive wins followed in the years that followed. In total, she won around three million US dollars in live and online tournaments in the aforementioned period.
Poker is mentally and physically demanding
In the report, published on Business Insider, Xuan Liu admits that many people underestimate the fact that poker is very taxing, both mentally and physically. According to her, there are many days when players sit at the poker table for up to 14 hours. There are only a few game interruptions to go to the toilet or to eat something. The pressure is immense and the risk of losing everything is ever present. In addition, there are additional burdens such as the tax authorities' requirement to pay taxes on poker winnings. As recently as November, we reported that three Canadian poker players were ordered to pay around CAD$3.75 million in taxes.
"I don't know of any professional who would recommend (editor's note: poker) for a living."
Impressive is Xuan Liu's statement that poker can be a cold and lonely place. If you are successful yourself and have made large profits, this also means that another player has lost a large amount. So the mental stress is very high. Speaking to Business Insider, the poker player even went so far as to say that there comes a point where you see some of the "worst side of humanity."
In 2017, the young woman drew a line and left the international poker scene. Her goal was to be able to lead a calmer and more relaxed life. But in the end, the 36-year-old allowed herself to be persuaded to sit down at the poker table again. But not to the extent that it was then.
Conclusion
Today, Xuan Liu rarely plays herself. Instead, she now comments on live poker tournaments and is a board member and instructor at Poker Power. Ultimately, however, it remains to be seen that life as a professional poker player is much more exhausting and stressful than it appears to an outsider. For Xuan Liu, however, life as a professional poker player has at least paid off financially – she eventually won $3 million in her seven years as a pro.