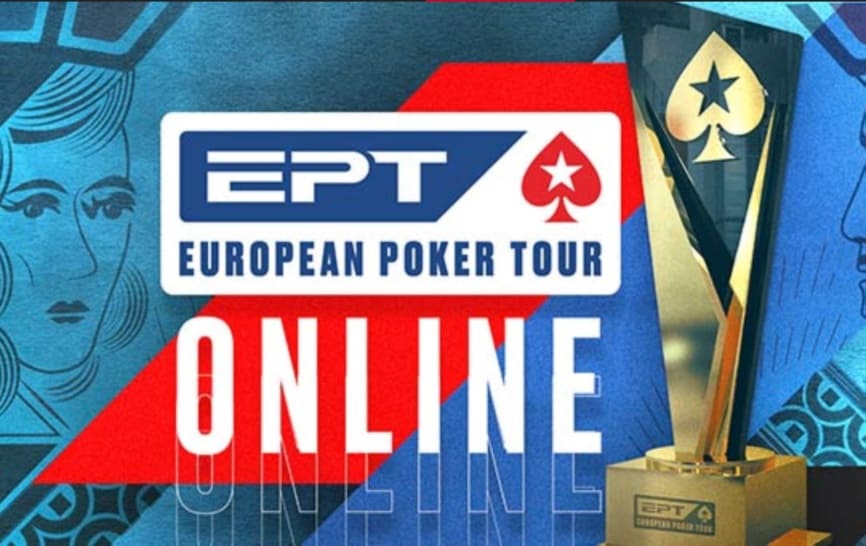 We have good news for all of you poker fans: After the World Series of Poker 2020 (WSOP), the European Poker Tour (EPT) will also take place online this year. This was announced by none other than the poker giant and EPT organizer PokerStars. The reason for this is obvious: the COVID-19 pandemic does not allow poker tournaments to be held in land-based poker rooms. Probably the best solution is to relocate it to the online world. We now want to take a closer look at how this should work and what you can expect at this online event.
Since the European Poker Tour is classified as the world's largest poker event in addition to the World Series of Poker, the EPT organizer PokerStars cannot let table game fans down this year either and has made a smart decision to hold the poker event from November 8th, 2020 to November 18th, 2020 to be brought to life online. Be sure to mark these dates in your calendars! This is definitely a historic moment, even for PokerStars themselves. The WSOP offline event has been heavily criticized before. After all, there were around 44,000 participants in the 31 events here.
Online poker debut for PokerStars
For poker giant PokerStars, hosting the poker tournament online is also something completely new. The demands of the fans as well as those of themselves are therefore not scaled down. The tension at the gaming tables should be just as palpable as on site. Therefore, a plan was designed for the event that corresponds to that of a normal live event. That means there will be live coverage and, of course, an EPT award ceremony for the winners. So you can tell that PokerStars is trying very hard to make the event as normal as possible.
This is also supported by the $ 20 million prize pool, a total of 20 events and buy-ins ranging from $ 215 to $ 25,000. Ticket raffles, other cash prizes and other awards are also at the start. But there is also something for the smaller price ranges: buy-ins from US $ 2.20 are also offered, so that there is something for all poker fans among us. We think that's really great!
The European Poker Tour (EPT) was first launched in 2004. The reason for this was the increasing popularity of the Texas Hold'em card game. Since then, the event has taken place regularly. In 2017, however, there was an exception. Instead of the Poker Tour, the PokerStars Championship was shown. Last year, 2019, the EPT took place in Barcelona, Spain and the winner was Swedish poker player Simon Brändström. The Swede won a whopping sum of 1,290,166 euros.

Note!
Live transmission takes place via streaming channel on Twitch
The streamers among you probably don't have to be told twice: Tune in to the PokerStars Twitch channel from November 8th, 2020 to November 18th, 2020, because there you will find everything that will be going on at the poker tables. Incidentally, you will also be able to "see" the brand ambassadors Spraggy, Lex Veldhuis and Fintan Hand there. All three will also be broadcast on their Twitch channels, so that the fans are given the greatest possible variety of perspectives on the event. What more do you want!
Poker Events and COVID-19 – A Glimpse into the Future
Unfortunately, many land-based poker rooms are currently having to shut down, due to the fact that offline gambling is now very regulated. Therefore, a development towards an online poker offer can be observed.
If we take a quick look abroad, we see similar trends there as well: The famous MGM Resort had to close 3 poker rooms, the Mirage, Excalibur or Mandalay Bay hadn't seen any poker players since March 2020 and the otherwise so heavily visited The Strip in the desert city of Las Vegas is only sparsely visited by gamblers. This in turn has to do with the COVID-19-related travel restrictions.
The gambling business is also doing particularly badly for the Wynn Resort. There the poker room was reopened after it had been closed for the first time, but then had to be closed again because the opening times of the Encore were too limited so that opening it would not have made economic sense.
It is similar in Europe. Spielos in Germany, Italy, France, Spain and Great Britain are in lockdown. During this difficult time, we can only recommend online poker tournaments.