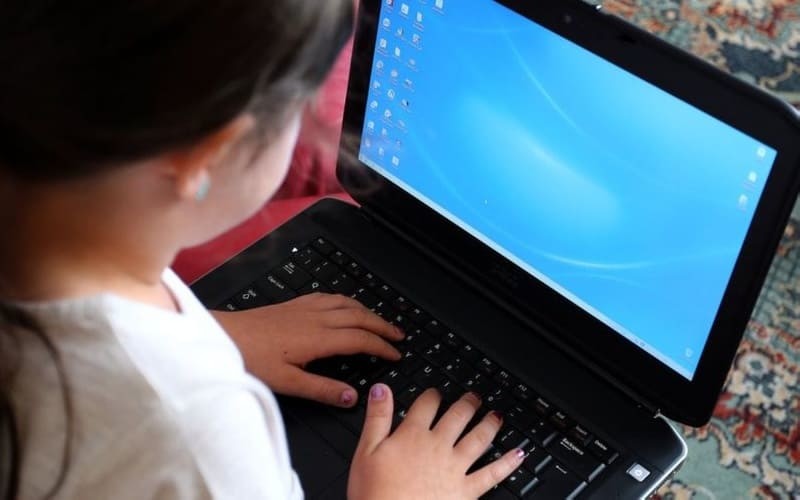 The National Health Service in the UK will open the first clinic next month, specializing in gaming and gambling addiction among children and young people. In the UK, it is hoped to face increasing online and gaming addiction among children aged 11 to 16.
The UK Gambling Commission had published in a report that around 55,000 of the 11 – to 16-year-old British are considered game addict. Most probably start with quite harmless Online Games before they turn to gambling.
The National Health Service is the publicly funded national health system in the UK. As part of the National Centre for Behavioral additives, a new clinic will be opened next month, specializing in the treatment of gambling addiction in children and adolescents from 13 to 25 years of age. This is about video game addiction, but also about gambling addiction.
How is the Service of the new clinic?
The fight against online gambling addiction is in the foreground at the New London clinic. You want to treat video game addiction and Social Media addiction as well as gambling addiction. Patients can be helped in London personally, or even for free via Skype calls. Psychologists, therapists and other medical staff will work together with the patients in order to fight addiction, hopefully reliably.
In addition, 14 smaller clinics throughout the country should also offer the treatment of gambling addiction. There are currently reports of cases where victims live out more than 12 hours of online addiction and are increasingly isolated from society. Overall, however, it is not yet such a big Problem as in Asia. In South Korea, for example, there is a ban on under 16-year – olds not being allowed to play online after midnight-to protect young people.
Director criticizes private gambling providers
Simon Stevens is director of the National Health Service. He criticised the private gambling providers relatively hard, as they would make cash while more and more young people fall into addiction. In his view, the state health system must capture the people whose lives are destroyed by addiction.
He even claimed that providers of Online Casinos, sports betting, other gambling and Social Media platforms with casino games should pay a levy or tax called "Mental Health Levy". The aim is to finance the social costs for the consequences of excessive online activities. Stevens said to the Daily Telegraph:
The gaming and Internet companies have a responsibility for their users, as for their shareholders and should do everything to prevent obsessive or harmful behavior instead of making cash.
Social media platforms enable young people to engage in gambling advertising
The Danish Broadcasting Cooperation found out last week that Facebook's advertising Tool marked 740,000 children and young people interested in gambling. 940,000 minors were marked as interested in alcoholic beverages. Based on user behavior, the Tool automatically creates what users are interested in. This should enable advertisers to display targeted advertising for "their target groups".
In the past, there has been frequent criticism of the automatic System, as the protection of children and young people would not be sufficiently respected. Facebook commented on the case, only relatively simple:
We do not allow ads that promote the sale of alcohol or gambling to minors on Facebook, and go against it when we discover something like that. We also work closely with regulators to provide marketing professionals with guidance to help them reach their audience effectively and responsibly.
Computer addiction is an underestimated Problem
In 2016, psychologists at Oxford University had collected a study showing how widespread video game addiction is in the UK. They examined people aged 18 to 24 years, with only 2.6% showing signs of "Gaming Disorder". If you add this value to the population as a whole, you will also be affected by several tens or hundreds of thousands of young people in the UK.
Claire Murdoch is NHS director of mental health and finds such numbers alarming. Internet addiction is a Problem for you, which does not just disappear. The doctors and employees of the NHS want to face the Problem, however, it also sees the internet corporations and game manufacturers in the duty.
Although the gaming industry would keep up with the accusations that most users would have no problems. Surely it is also true that millions of users have fun playing games and no health problems. There are, however, some cases in which Online games are used excessively.
Demand for gambling addiction is increasing
In the past, the NHS has been criticised as it would not have maintained specialised clinics for the problem of gambling addiction for children and young people. So far, some of the victims had to travel to specialised clinics in the Netherlands.
In North Brabant there is the clinic "Yes We Can". She was the first children's clinic to offer drug and play addiction therapies. The founder was Jan Willem Poot, who used to have addiction problems. He realizes that the demand for gambling addiction therapies is increasing significantly. Last year he had almost 100 patients. In part, he has extreme cases in which young people have played for 19 hours and neglected eating and sleeping.
From his point of view, the type of games has changed greatly by the Internet and Virtual Reality. In his opinion, the addictive potential of the new games is significantly greater. Poot expressed it as follows:
Video games have been around for over twenty years, but people never had a Tetris addiction or looking for Super Mario.
The UK Addiction Treatment Centers recorded an increase in addiction therapy demand in 7 facilities. The new clinic, which is scheduled to open next month, has 45 applications so far. The aid organization Games Quitters had announced that they received 10,000 requests a month from all over the country.
Cam Adair has been affected by gambling addiction in the past and has founded the organization Game Quitters. He even thought of suicide in the worst time. He is of the opinion that a abstinence phase of 3 months is needed first, so that you can slowly feel an improvement in health.
If the school grades of young people deteriorate sharply and the interests of activities lose, first signs of gambling addiction are discernible. If you then withdraw more and the Online activities become more important, be it clear indicators of a gambling addiction.
The video game industry is relatively powerful, and a thriving industry. Over 80 billion dollars were spent on video games worldwide in 2018 – including 5 billion on the UK market and 3 billion on the German market. Therefore, it is difficult for researchers to collect studies against industry.