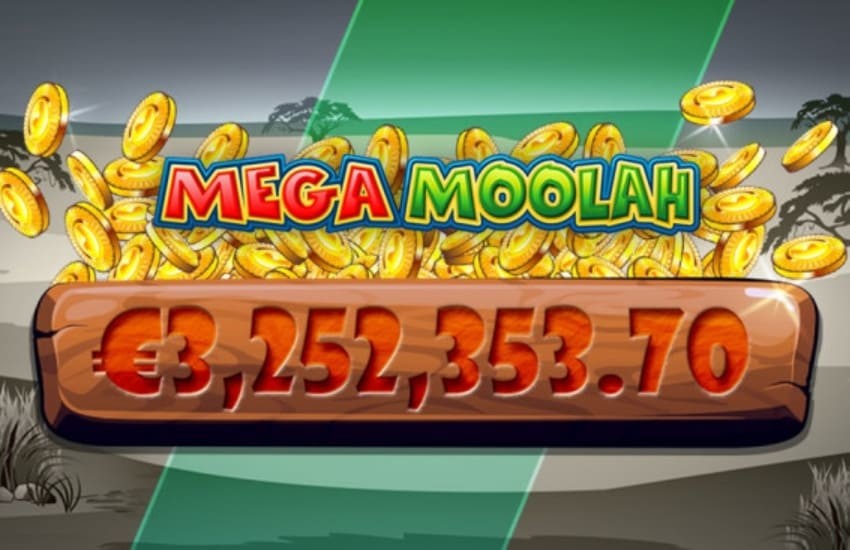 The man played at the Genesis Casino. At Christmas time, winning a progressive jackpot is definitely something special. So even more remarkable than usual.
Mega Moolah has been in the online gambling market for over 13 years since November 2019. When the slot machine was launched in 2006, the success of the progressive jackpot slot was not in sight. Mega Moolah is now known as a slot machine that makes millionaires.
John Heywood has long had the Guinness World Record for the highest jackpot win in an online casino game. He had won 17.8 million euros at Betway in 2015. In 2018 the profit was finally outbid. In September 2018, a player at Grand Mondial Casino won over 18.9 million euros.
Even this year there were some new millionaires at Mega Moolah. In January 2019, for example, a player had won 13.3 million euros. In March 2019 there were reports that the jackpot was hit twice within 2 days. This shows once again that progressive jackpots can be triggered at any time. So it makes no sense to hope for the right seasons or other strategies for the progressive slot machines.
In November 2019 there was another Mega Moolah jackpot win. Meanwhile, a few more details about the winner have finally been released.
Jackpot winnings occurred at Genesis Casino
On November 8, 2019, a Brit who preferred to remain anonymous won £ 2,772,916.45 (£ 3,252,353.70) at Mega Moolah at Genesis Casino. He was able to trigger the jackpot at 6.25 pounds (7.25 euros) in Genesis Casino. In total, the Briton had made 100 spins using £ 618.75. The player will receive the winnings as a full amount from the Microgaming jackpot network. Microgaming has also provided Genesis Casino with a video of the winning spins, which can be seen here:
Andrew Clucas is Microgaming's chief operating officer and was once again delighted with the win. He commented on the result as follows:
Congratulations to Genesis Casino and the lucky winner for this truly life-changing win. Mega Moolah has once again delivered an amazing payout.
Genesis Casino was also very pleased with the jackpot winner:
We are happy for the player to have won the Mega Moolah jackpot! It was an exciting session, but only a lucky player can strike – congratulations from everyone at Genesis Casino! We look forward to many more winners on our platform.
Where to play Mega Mollah
Microgaming jackpot network remains undefeated
Microgaming has the largest progressive jackpot network in the world. In 2019 alone, more than 121 million euros were paid out to players through the jackpots. By December 2019, 1.7 million jackpots had been won. More than 10 players have won seven or eight figures this year. Together they have won more than 50 million euros. At least 10,000 euros were paid out to 570,000 other players through the jackpots.
Mega Moolah has become one of the most famous jackpot slots in online casinos. The potential for winnings is enormous and far exceeds conventional jackpot machines from Red Tiger or Yggdrasil. Only NetEnt's Mega Fortune has been able to compete with similarly high millions in the past.
If you are now in the mood for progressive jackpot slots, you should be aware that the games are usually worse in terms of the payout rate than other slot machines. In addition, it is much more difficult to stop playing because you often hope to trigger a jackpot. When you wait, you gamble away all the money. For this reason, you should carefully consider whether you really want to play jackpots slots.
Winning a million jackpot at the online casino may be life-changing, but it's just as rare as winning a lottery jackpot. Therefore, you should not expect such a profit and set clear limits before playing the progressive jackpot machines.