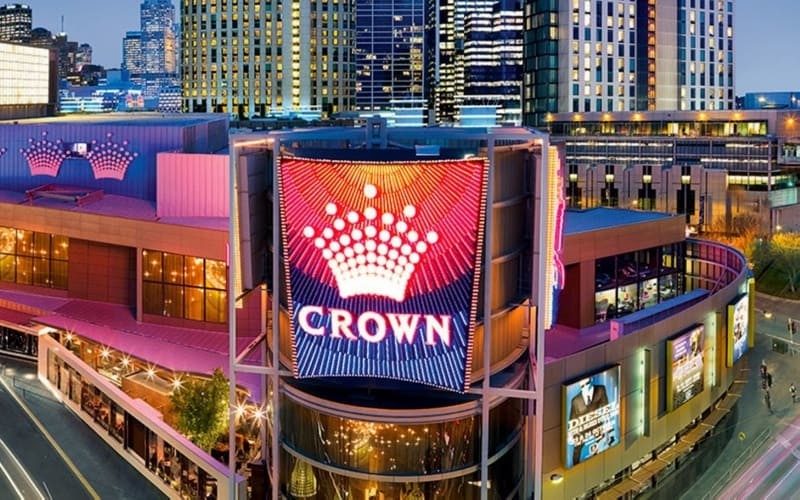 Search results from the Age, the Sydney Morning Herald and 60 Minutes were collected and published on Sunday. The Australian casino company Crown Resorts Limited is said to have illegally promoted VIP players from China. The evidence includes internal mail from the company and the statement of an employee of the casino.
In Australia, Crown Resort is one of the country's most famous casinos. For more than 10 years, the company has been relying on high Roller from China, which brings good profits to the group in Australia and Asia. The managing director of Crown, James Packer, announced in a speech on 14 March 2013:
Ladies and gentlemen, I have made many, many mistakes in my life, but investing in China is not one of them.
In October 2018, this view may have changed. In a carefully planned raid 19 employees of the Crown gambling and entertainment empire were arrested in 4 Chinese cities. China's foreign ministry spokesman announced at that time:
If you refer to the Australian nationals, were arrested a few days ago on suspicion of gambling activities by the Chinese authorities … Gambling is illegal in China.
It was China's biggest blow to the fight against corruption. The actions of Crown in China were affected and brought disorder into the business model of the gambling company.
Is Crown's business model illegal?
The Australian media have accused the Crown Casino in Melbourne and the owner of Crown Resorts Limited criminal actions for Insider information as evidence. A documentation of the operations was published by ABC.
Crown has recruited high Roller in China to play at their Casinos. Since gambling in China is illegal, if you want to bring the Chinese High Roller in Crown Casinos around the world. Macau and Australia were in great demand there. The casino in Macau was opened only 18 months ago with a lot of Glamour and various Hollywood Stars. At the opening, Packer had invited many international Stars.
However, already in 2017, an Australian report claimed that agents advertise men (so-called Junket Operators) and the Crown is a very shady business model.
The Junket Operators are to advertise wealthy customers, who are to play mainly as High Roller in the Casinos. They act as organizers of luxury travel to Australia, where gambling is then a major issue. The organizers take care of the funds of the potential players, and the Transport.
According to Australian law, this kind of marketing is allowed and completely legal. It becomes problematic only when customers are promoted in countries where gambling is strictly prohibited. In China, any type of gambling is prohibited in Casinos. An exception is Macau as a special administrative zone on the south coast of mainland China, where you can play.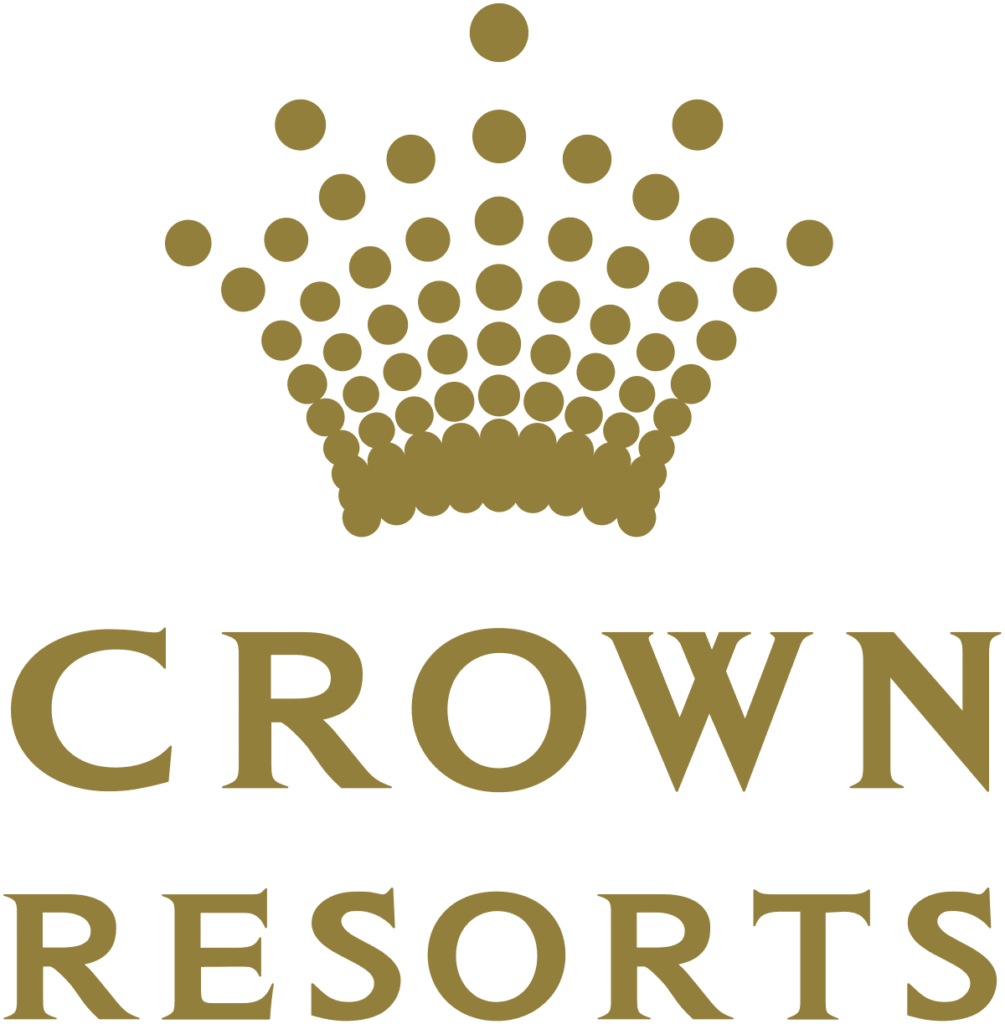 Whistleblower packs
Through thousands of e-Mails, journalists may have clear evidence against Crown Resorts. They had worked with a criminal organization called "the Company". There are supposed to be indications that Crown has violated money laundering regulations. In one case, one should even bring a criminal, which was searched by Interpol, with a private jet to Australia and transported back to China before there. According to a journalist, the E-mail messages showed general:
The greed for profitable arrogant culture, in which almost everything was allowed and promoted, including advertising for people with links to the criminal underworld.
The report claims that Crown has violated Chinese law by promoting gambling. In addition, they had paid Chinese sales staff bonuses to attract especially good players to Down Under.
A former employee of Crown Resorts, Jenny Jiang, was arrested on 14 October 2016. She spent four weeks in a Chinese prison with drug dealers, pickpockets and prostitutes. She was one of 19 Crown employees, who were taken into custody. Including 3 Australians who have violated Chinese laws prohibiting the transportation of gambling were.
Jenny Jiang claims that Australian Consulate-offices in China-supported the company in the procurement of Visa. In addition, it is said to have been offered 60,000 US dollars (about 54,000 euros) in order to keep quiet about Crown's foreign activities.
The former Commissioner for border forces (Australian Border Force), Roman Quaedvlieg, also reported in the post of 60 Minutes. He knew how well Crown was associated with the federal government. He would have been encouraged by several deputies to help Chinese High rollers of Crown faster across the border. In the report, he said :
I spoke with two ministers and members of Parliament… and pointed out that Crown and Junket Operators working with Crown have not received a facilitated service for private jets coming to Australia (Perth and Melbourne). They were still looking for agreements that would speed up the processes there a little. [ … ] It is very clear that there is a powerful constituency behind this request.
What happened to the Whistleblower?
The employees and their 18 colleagues arrested in China have been charged with illegal gambling advertising. All were detained for a month. The Chinese employees are now forever under arrest. This can mean serious social and professional consequences in China.
When Jenny Jiang took the Job, the company assured her that her work does not involve any illegal activity. In the end, they only advertise luxury stays in Crown hotels of Australia, nothing illegal.
Liang only noticed during the job what the luxury holidays really meant. She said after her release to the press:
Customers lost within 15 to 20 minutes a good 10 million dollars (about 9 million euros). Since I realized what kind of Job I really did […] they didn't deserve a license in Australia. They used their employees and then threw us away like used paper napkins.
The 60,000 US dollars (about 54,000 euros) had been set aside as a secret money and provided the press with information about Crown's foreign activities. In the Interview, she stated that she felt that those responsible knew that the law would be violated. I guess it's been bought to increase sales.
No comment from Crown
Crown denied all allegations against the magazine "the Age". They had not infringed Chinese law and had not been charged with any crime in China. In Australia, the company is currently threatened with an investigation into money laundering. Prime Minister Scott Morrison said to Parliament:
It is a very serious issue and deals not only with the integrity of our gambling industry, but also with law enforcement and Border Protection issues. Our government takes allegations of illegal activities very seriously. Everyone must comply with Australian law, including the operators of Casinos and all visitors to our country.
To Daily Mail Australia, a spokesman from Crown Resorts commented on the charges of money laundering:
There is currently a class-action lawsuit against the Crown defended. For this reason, we cannot comment on certain points. However, as far as Junket Operators is concerned, Crown will not comment on its business activities. Crown carries out extensive Anti-money laundering measures, which are monitored by the regulatory authority AUSTRAC.
James Packer, when the methods were introduced, was not the director of Crown and denied the knowledge of the activities in China. Packer had sold the company to Crown Resorts at the beginning of the year, 50% of its shares in the company for 1.76 billion dollars (approximately 1.6 billion Euro). However, through his lawyer, he said that at the time he played a "passive role" in the company. Furthermore, we are currently trying to show that Crown works with all supervisory authorities. In a Statement, it is :
Crown works closely with all regulators, including law enforcement agencies, both state and federal. [ … ] In this regard, Crown provides a number of information in a proactive manner consistent with its regulatory obligations, including reporting all transactions over US $ 10,000 (almost 9,000 euros) and suspicious transactions of any value.
It remains to be seen which consequences will have the accusations for the luxury hotel and Casino chain. The business model of Crown was only exposed once, and it is no easy and quick transactions more with Chinese High-rollers make. The investigative television report of 60 Minutes concludes with a recent attack against Crown:
We were also informed that 19 of his employees were found guilty and sentenced and detained in China. Crown, however, did not violate the Chinese law. It seems that the arrogance of the companies has reached a new low.
Impact of the documentation
On Wednesday (31 July 2019) it became known that Australian Criminal Intelligence Commission (ACIC) launched an investigation into the role of organised crime in Australian Casinos with a focus on "Junkets". It should not be limited to the Crown Casino.
On Thursday, the Minister for gambling in the American state of Victoria announced that it had commissioned the competent regulatory authority Victorian Commission for Gambling and Liquor gene regulation (VCGLR) with the investigation of the allegations from the documentation.
Crown launches a campaign against documentation in magazines that accused the documentation of spreading unfounded accusations, exaggerations and obvious lies. The situation regarding gambling remains tense in Australia for the time being. Crowns shares lost 6.3% of their value by the end of last week.
If you are searching for the best online casinos in Australia for real money, we are here to help. In a struggle to find a complete and comprehensive Australian online casino guide, Casinova comes to the rescue.