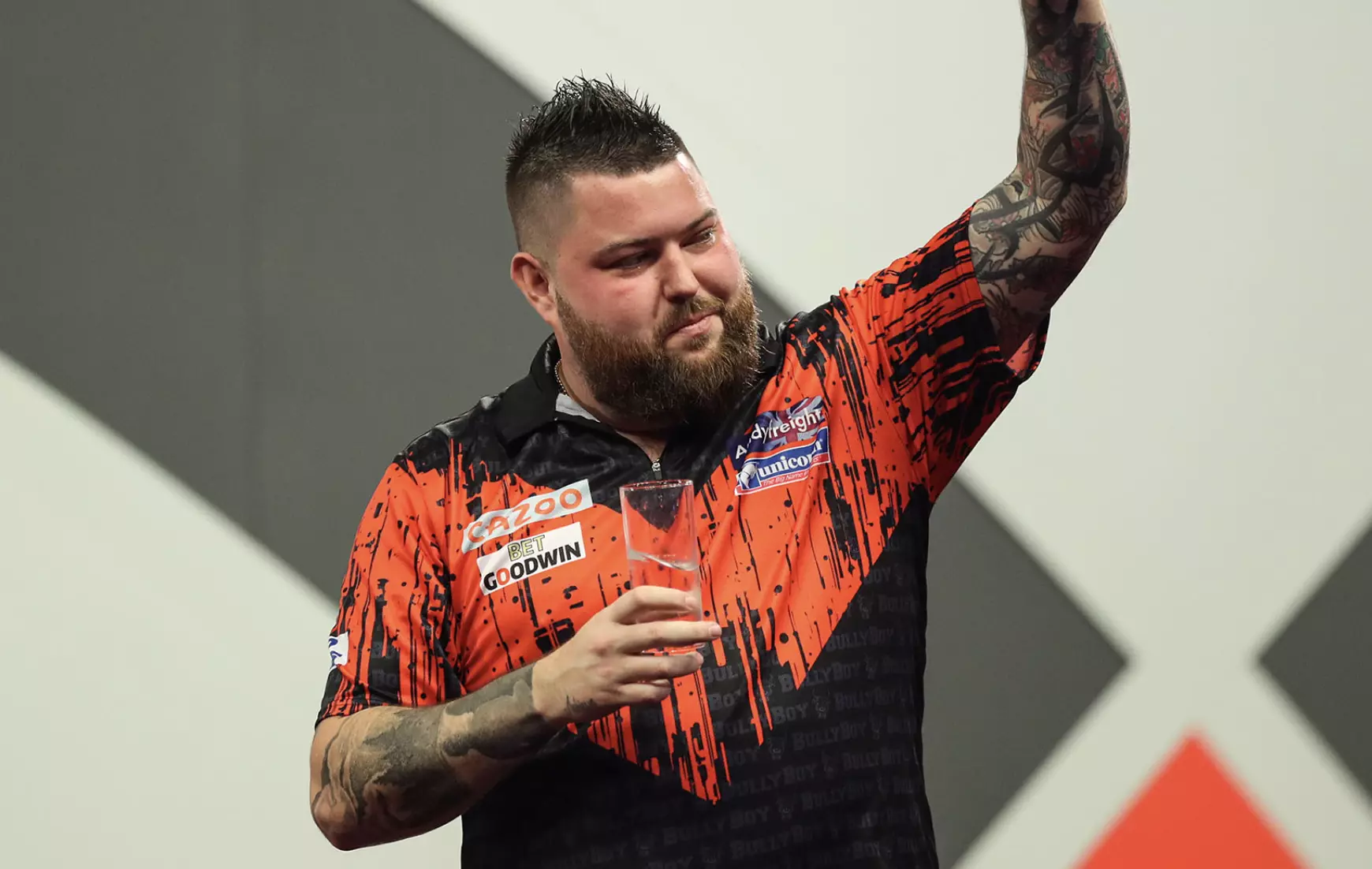 Just a few days ago we reported that Las Vegas is planning an image change towards a sports city. The example of darts champion Michael Smith shows that the topic of gambling still plays an important role. Just a few months ago, he was crowned darts world champion in London's Ally Pally. This was followed by a holiday in the desert and gambling metropolis of Las Vegas. Last Tuesday he reported on Twitter with the full screen at a slot machine. But how high is his casino win exactly?
Darts pro won nearly $12,000 on slot machines
Smith posted a picture on Twitter showing him winnings of exactly $11,683.47. The darts pro wagered $10 on his lucky spin and had just over $400 left in his account before he won. Converted, the darts champion won more than 10,600 euros in one go during his gaming session in a casino in Las Vegas. It remains unclear which slot machine it was in which Smith played the full screen and brought in the huge win. The darts professional also did not publish his overall balance and did not reveal whether he continued to play after winning or not.
We also recently reported on Casinova.org that the Hamburg jackpot of almost 100,000 euros was hit. However, Smith does not need the casino win. In the past two years alone, the 32-year-old has earned 1.44 million euros in tournament prize money in darts. Smith received more than half a million euros just for his victory at the PDC World Championship.
Michael Smith is an English professional darts player who was born in Merseyside in September 1990. Smith became darts world champion in 2023 and is nicknamed "Bully Boy". He has only been playing darts since 2006 and his throwing hand is on the right.
Darts world champion enjoys his vacation in Las Vegas
Michael Smith is enjoying his vacation in the gambling metropolis of Las Vegas with his wife Dagmara. After the hustle and bustle of the World Cup, the days off in the USA will definitely do him good. Among other things, Smith posted a picture from the whirlpool on Twitter. His fan community grants him the luxury and wishes him a nice holiday.
Conclusion
The professional darts player Michael Smith only won the PDC World Championship in January. Since then he has been world number one in the PDC Order of Merit. Now he allowed himself a break from all the hustle and bustle in the gambling metropolis Las Vegas and won almost 12,000 US dollars here in one fell swoop. His fans treat him to the vacation in Vegas and his winnings with all their hearts.