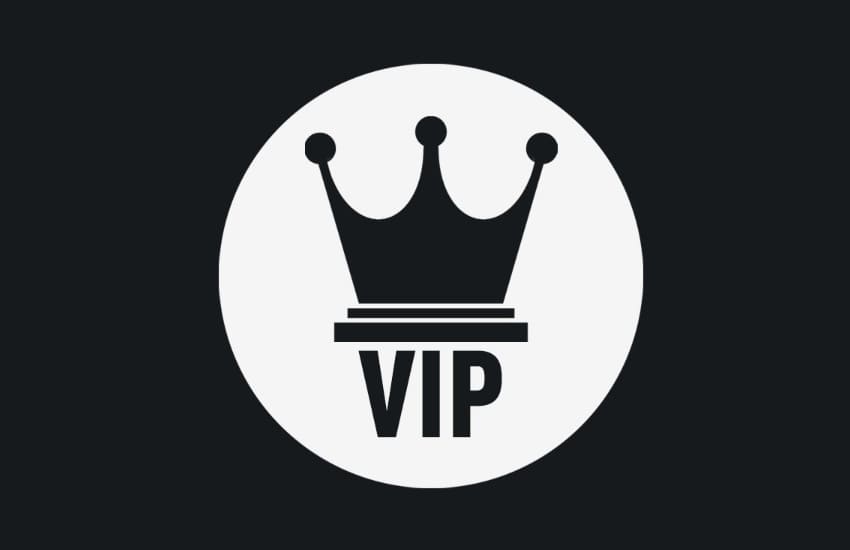 Regardless of whether you enter a real or a virtual casino: there are special areas for so-called high rollers. The English term refers to players who play for very large sums of money.
Every casino operator has a different idea of what makes high rollers. However, if we have to nail down to one value, then high rollers (also called "whales") are able to use more than 50 euros per round. This may not seem like a lot to some, but if you want to orient yourself on something, this is a good start.
When you reach the lofty heights of VIP status, you not only get access to higher betting limits (which also means that you can potentially win more), but also special bonuses, gifts and services. For those who can afford to spend more money, there is also an exclusive offer.
Even if we cannot tell you exactly how you can get so much money that you can become a high roller directly, we can tell you something about the advantages of being a VIP.
An exclusive and better gaming experience
Now that we've figured out what makes High Rollers, let's take a look at what you can expect when you build up a lavish gaming budget. If you manage to swim with the big fish, you will first have access to some exclusive tables.
So when you play online, the leading casinos usually have roulette or blackjack rooms for VIPs or high rollers that can only be accessed by those who have the appropriate fortune. One of the main advantages in these rooms is that you can usually play at your own pace.
Since the tables are not overcrowded with players, there is enough space to sit back, take a breath and enjoy the game. If you also play with croupiers at a table in the live casino, they often have more time for you.
That doesn't mean they're not friendly at standard tables. However, if there are fewer players with more generous stakes, the croupiers tend to devote their time to the well-being of these guests.
Recommended real money casinos for VIP Players
More free gifts
Another reason why it pays to be a big player is that you can get a bigger casino bonus. Because the average deal is tied to a multiplier, you basically get more if you deposit more.
For example, if a site offers a welcome bonus of 100 percent up to € 1,000 for new customers, this means you must also use € 1,000 to get the maximum bonus.
If you want to get the most out of the biggest deals on the market, you should bring a healthy budget. In addition, if you consider aspects such as wagering requirements, loyalty rewards and VIP schemes, it is always easier for high rollers to have the casino paid.
In other words, you get more back if you bet more online. Because they reach the sales targets faster and also collect loyalty points faster, the free money comes back to VIPs faster.
A smooth service
Last but not least, another good reason to become a high roller is that you are treated preferentially. Rightly or not, some online casinos offer slightly better service to highly respected VIPs.
At this point it should be mentioned that all casinos that we recommend offer excellent service. However, there are some providers who give the guests a bit more at the top. Advantages include faster payouts on the one hand and specialized customer advisors on the other.
Because high rollers are mostly known and like to loosen large sums of money, a website's security team processes their payments a little faster. Likewise, players with a lot of money need a bit more support because they are usually more active than the average player.
Regardless of whether it's information about the latest bonuses, questions about the latest games or requests for larger betting limits, high rollers can simply expect better service in the online arena.
Reach for the stars – but don't be in a hurry
However, you really shouldn't give yourself up to become a high roller. Of course there are some advantages to being a VIP, but they are not worth wagering more than you can afford. Becoming a high roller should be a smooth process.
Only when you wager on amounts that are within your budget, follow a proper casino strategy, and take your time to climb the rankings will you get some extras. Ultimately, of course, being a high roller is more attractive, but only if you can get to that status at your own pace.