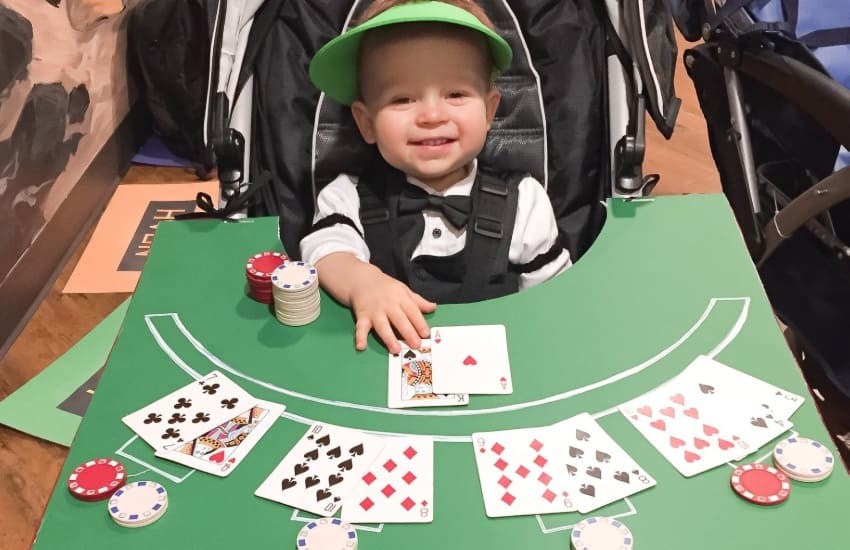 It has been known for a long time that Twitch does not particularly value the protection of minors.
It has been known since the joint MontanaBlack and Knossi casino stream that child protection at Twitch is in need of improvement. Monte had shown him Buxtehude in a stream from Knossi. Children had spoken to the two streamers and knew exactly what was meant by the term "the sun is laughing tonight".
Julian has come across a whole new development in the realm of casino streamers. Meanwhile, teenagers who are just 15 or 16 years old stream their online casino visits on Twitch. The streamer FunkeZ_MC disputes the connection between his passion for gaming and the streams from Monte and Knossi, but he uses the choice of words of the two famous streamers permanently.
The boy was able to stream without any problems at lunchtime because the school in North Rhine-Westphalia was canceled due to the storm "Sabine". So he didn't skip school.
What is known about FunkeZ_MC?
According to the description, FunkeZ_MC is actually called Marlon and is 15 years old. As hobbies, he gave football and "gambling". In any case, he has set himself the goal of entertaining many people.
The boy currently has just over 120 followers. The profile contains videos of streams from Minecraft and Fortnite. But he also showed in videos how he uses the Music Maker. Since 2 days he has also uploaded videos from casino streams. According to his own statements, he usually has 3 to 4 live viewers in his normal video game sessions. It depends on the content that he presents.
How did FunkeZ_MC start gambling?
According to his own information, he started sports betting in December 2019. At first he only did sports betting at Tipico and then also used his winnings in the casino. He had only started playing slots 2 weeks ago. However, his stories don't seem quite right, since he already knows some of the slots very well.
In his first stream of casinos, he first played at Knossi Casino. Behind it is the social casino Jackpot.de. There you can only play the known slots with coins. Real money can be exchanged for coins, but the game balance cannot be exchanged. Therefore, such social casinos are not considered gambling. He then registered with Wildz, but was unable to make a deposit.
Marlon stated in the stream that he is already 16 years old and has not changed his description on Twitch so far. He is aware that gambling is only allowed at the age of 18, but his parents allow him to play. He uses his parents' credit card to place bets in the casino. The parents would make sure that he didn't gamble too much money.
In the stream he played at Wildz. There is an email address below the slots. So he must have paid with an e-wallet like Skrill or Neteller, otherwise the credit card number would be noted under the slot.
What games does Marlon play like this?
He seems to know something about the scene because he plays the most popular games. According to his statements, Book of Dead can "treat yourself well". He refused Razor Shark. He was of the opinion that "algae does not treat well". In the stream he had played various NetEnt slots such as Butterstaxx 2 or the hotline. He didn't know Gonzo's quest yet. With Who wants to be a Millionaire, he was able to secure an almost 200-fold profit on 20 cents. His highest profit so far was probably at Books & Bulls. For 10 cents it was 100 € with 4 toreros.
Otherwise, the little boy behaves in the streams like a mixture of MontanaBlack and Knossi. "Dirt", "algae", "please treat yourself" and other sayings from the two largest German-speaking casino streamers will therefore be heard again and again. When he receives the free spins on a slot, sayings like "Jo, baby, awesome – we are inside!".
If he does not receive any winnings for a long time or if the third scatter slips past, he will punch on the table, as if Monte is angry. You can immediately see who the role models of the rather poor boy are.
Small bets to play for a long time
After all, the boy realized that you can't get rich with online casinos. For this reason, despite requests in the chat, he did not place the bet higher. He just wanted to keep the audience entertained for as long as possible. Since some 9 people were online at the same time, his casino streams had a little success.
When asked whether he could imagine becoming an online casino streamer in the future, he was a bit split. Such a large reach is impressive for him, but he said that the effort that would have to be made to reach such a high number of viewers would be too great for him. He had concerns for the reason and does not see it as a personal goal to become a casino streamer.
An absurd, sad stream of a child
If you watch the boy's stream, you'll get a strange feeling. The boy sits in his nursery and streams casinos. The parents seem to just allow it. Once he closed the picture of the online casino because his parents were at the door of the room.
But it gets a little worse. Some of his friends would also gamble. They would even play slots on the smartphones in the school playground during the break. Some of his friends sometimes watch him. Is online gambling a way for a teenager to get attention? Apparently, Marlon seems to like his friends' reactions to gambling.
At the end of the stream, he seemed very bored, tired, and partially depressed. When asked why he was still playing, he had no real answer. Despite his very clear body language, he said that he was not bored with gambling.
He started with a deposit of € 20. Sometimes he had € 60 in the account. However, he only stopped playing when he ran out of money. He didn't seem to think about paying out for a second. What not to do to entertain a few viewers on Twitch?
Casino streams are becoming increasingly important on Twitch
It is surprising that the number of viewers on Twitch for casino streams is constantly increasing. On Monday afternoon, streamers showed the online casino slots, more than 9,800 viewers. This means that the streams are on a scale with FIFA or Minecraft, each of which had a little over 8,000 viewers at the time. Surely most Twitch users are still interested in Fortnite (42,800), Grand Theft Auto 5 (41,700), CounterStrike Global Offensive (24,700), Escape from Tarkov (58,700) and League of Legends (154,800), but audience numbers are still increasing with the online slots steadily.
Twitch should therefore finally consider how to ensure the protection of minors properly. Youtube has strictly acted against the casino streams and always prohibits new channels on the subject. Twitch currently allows everything. Twitch currently allows everything and this case shows that it can take quite absurd traits. Why is a minor allowed to gamble on Twitch in the casino?
You need sensible gambling regulation
There were already discussions in the forum in 2018 as to whether CasinoTest24 advertised online casinos as a teenager under the age of 18 on Twitch. The situation was a little different at the time, as he also did affiliate advertising for casinos like Lapalingo.
Marlon itself has no advertising contract with Wildz. However, these developments are very worrying. It shows once again that online casino games must finally be properly regulated. There should also be clear guidelines for advertising online gambling. However, these rules must also be consistently implemented by an authority.
Apart from the legal framework, it is also incomprehensible to us in the team how parents can allow such streams. The boy may be 15 or 16 years old, but they do have some oversight responsibilities. You should therefore not allow your child to play real money games of chance in the real online casino and also provide them with their own credit card to play with.
We are not sure what the parents really know about the campaign. The boy might have used the credit card without their knowledge. In any case, we can now understand why some online casinos require selfies with documents from the players. This is the only way to rule out that a child does not use the parents' identities for gaming.