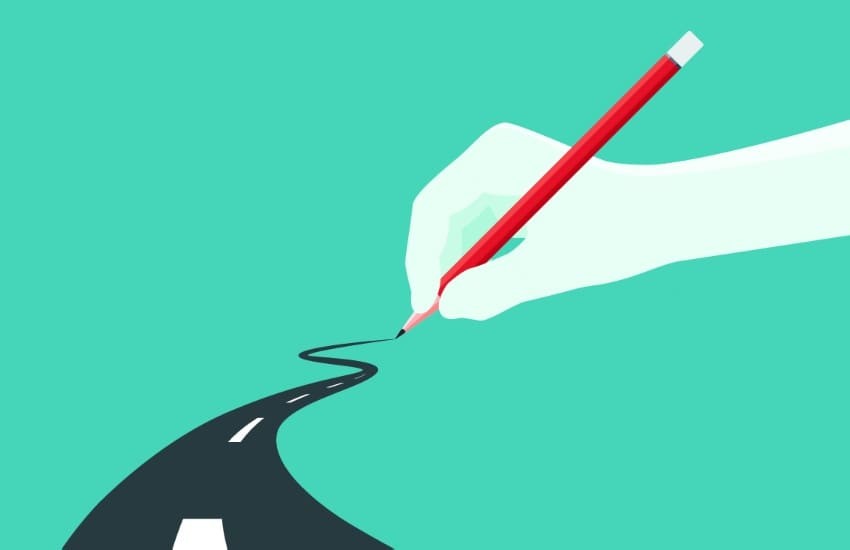 Playing in a casino for the first time, whether live or online, can be a little overwhelming. There are so many games to choose from, so many different ways to bet, and so many other things to consider that it can almost seem overbearing.
Once a player has investigated which online casino to enjoy, they must sign up for an account. Most registrations ask players to provide some personal information before picking their deposit method and making their first deposit. The following is the most common personal information asked for when players sign up:
Name
Sex
Date of Birth
Email
Phone
Address
Username
Password
Security Questions
Betting Currency
Recommended casinos for registration
Step-by-Step Depositing
Here's a step-by-step guide to depositing funds:
Step 1: Go to the deposit page, which is usually clearly marked or offered once you've signed up for a new account.
Step 2: Decide which payment method you'd like to use to make your deposit – remember most deposit methods are then used as withdrawal methods too.
Step 3: Once you've confirmed the operator accepts your desired payment method, find out if there are any time restraints to deposit with that method or any fees associated with that method.
Step 4: Input all the relevant banking information.
Step 5: Decide how much to deposit on your first deposit – don't forget most signup bonuses offer to match your first deposit, so make sure to take full advantage!
Step 6: Confirm all the information entered and save.
Do Online Deposits Charge Any Fees?
Most deposits made with the top payment options will require no fee but some sites will collect a fee even on debit and credit card deposits as well as eWallets; fortunately, this practice isn't all that common. For players who wish to make a deposit with a more unique service like PayPal or a direct bank transfer, operators are more likely to carry a small fee.
Is There a Limit on How Much You Can Deposit?
Almost all online casinos, including the biggest in New Zealand, have some sort of limit on how much a player can deposit at a time or in a given time period. Some operators push that limit to the point it only affects the highest rollers, like $10,000, but others consider the limits a way to promote responsible gambling so they limit deposits to $100 a day or $300 a week, for instance.
The deposit method players choose also plays a role; a service like Paysafecard will limit the deposit amount to a few hundred on average but eWallets tend to allow much higher limits.
Best Deposit Options for Online Gambling
Debit/Credit Cards | Used around the world in a majority of countries for most everyday purchases, debit and credit cards are also the most used deposit method at online casinos. VISA and MasterCard debit/credit cards are by far the most widely accepted but some sites do accept others like American Express or Discover.
eWallets | As one would expect with an internet-based industry like online gambling, digital banking methods are popular as is the case with eWallets. The eWallets accepted at almost all the best UK gambling sites include Neteller and Skrill (formerly known as Moneybookers).
PayPal | PayPal is one of the most commonly used online payment services in the world, so it makes sense that you can now find online casinos that accept PayPal for deposits and withdrawals.
Prepaid Cards | Thanks to the added security, prepaid cards are an extremely popular deposit method for players. A large portion of the top rated places to play in New Zealand accept the most popular prepaid card, Paysafecard. The Paysafe Group also owns and operates multiple eWallet services including Skrill.
Bank Transfers | A direct bank transfer has always been a widely used deposit method for many online players. Increased security and technology has also made this option much safer and thus more popular.
Bitcoin | The cryptocurrency taking the world by storm despite it's somewhat mysterious beginnings, Bitcoin is by far the most popular virtual currency available. The digital, encrypted currency thrives, in part, thanks to its stellar privacy and security benefits as well as Bitcoin's digital nature. All this and more is why the world of online gambling has embraced Bitcoin as a means of depositing and withdrawing.
Withdrawing Funds
Players usually enjoy withdrawing funds from their account more so than depositing. But like depositing, withdrawing has become a breeze. Most sign-up processes inform players whatever payment method they've chosen to make the initial deposit will be used for all withdrawals. This means if a player deposited with a debit card like VISA, then they will receive their withdrawals to that same account. Worth noting, MasterCard is one of the most common depositing methods but typically does not offer a withdrawal option, so withdrawals must be completed to an alternative account.
What Does it Cost to Withdraw Funds from an Account?
A majority of the biggest gambling websites in the UK typically only charge withdrawal fees on unique or obscure payment methods like PayPal but a huge portion of withdrawals to debit/credit cards and eWallets do not carry any cost.
How Long Does it Take to Process Withdrawals?
There are no steadfast rules for processing times when it comes to withdrawing from an account but it's safe to say on average most withdrawals through popular payment methods will take about 3-5 days. Some casino sites pride themselves on quick processing times and can do it in less than 2 days but others struggle and need up to 7 days of processing.
How Much Can You Withdraw at One Time?
Limits on the amount a player can withdraw vary but do exist in some fashion at most of them. Sometimes players are limited to certain amounts per day with the average on debit/credit cards and eWallets hovering around $1,000 – $3,000. Some limits only apply weekly or monthly and reach much higher totals.
High Paying Sites
Determining which of the biggest online casinos pays out its players the most each year can be done by simply researching the payout rate for each site. The payout rate percentage can vary from site to site, and even game to game, and is governed by the laws of each jurisdiction. Slot payouts are on average between 96% and 98%, with other games paying out less often.
Is There a Limit to How Much a Player Can Bet?
Betting limits have long been a discussion within the world of online gambling. Allowing players the opportunity to bet massive amounts on a single hand or one spin can be a major draw to a particular site but can also create much higher risk of devastating losses for the players, a negative in the eyes of those looking to promote responsible gambling. Because of this break in ideology, games with all ranges of betting limits exist on the web.
Some games only let players bet $10 per turn while other games seem limitless in terms of wagering amounts. New players should stick to casino sites and games with lower betting limits, while the higher limits should be left for high rollers.