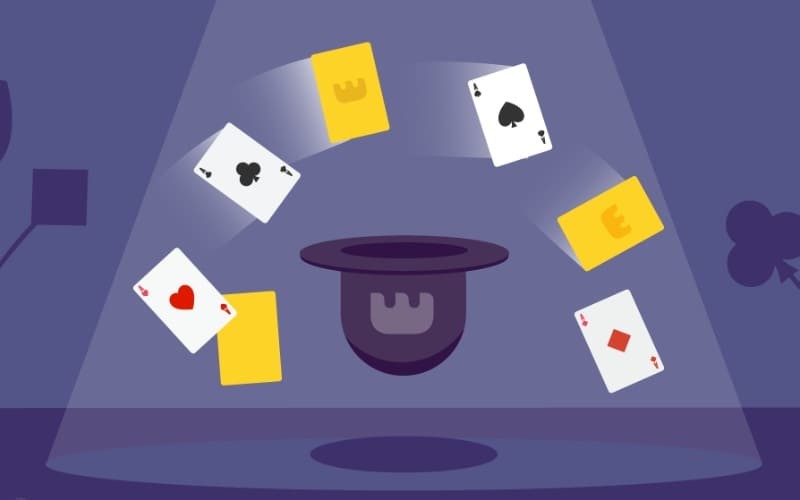 Yggdrasil, WMS, NextGen, NetEnt and Play'n GO have brought a number of new Slots to Online Casinos for the end of July 2019. As always, I present the Slots here briefly and describe my experiences while trying out.
Play'n GO, Yggdrasil, WMS and NextGen have brought for the end of July 2019, with some new slots online with a potential of more than 9,000 x. NetEnt, together with a new Jackpot Slot points and Microgaming, with a Remake of the football classic.
Trolls Bridge 2 by Yggdrasil
Trolls Bridge 2 is a new 5 reel Slot with 4 rows and 25 paylines. As the small icons you have chosen diamonds, spades, hearts and clubs. Higher payouts are available for a small Troll, a large troll with full beard, a troll woman and a red-haired Troll. A skull serves as a Scatter. In addition, there is a Troll Emblem in the Basegame with the inscription Wild.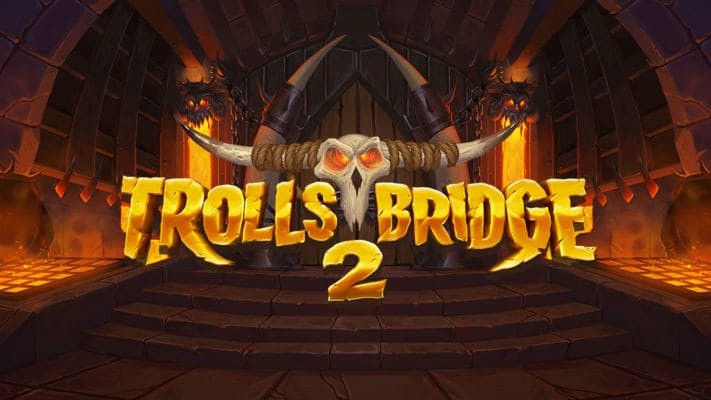 All of the high symbols can appear as Colossal symbols, and 2×4 fields cover. A golden cauldron on roller 5 may appear as an additional bonus symbol. He may randomly grant the following winnings:
10 free spins with 5 Features
7 free spins with 4 Features
5 free spins with 3 Features
1250 Coins
500 Coins
250 Coins
125 Coins
100 Coins
75 Coins
50 Coins
At the end of a spin a Bonus stone can also be thrown onto the Slot. It explodes and grants a 2, 3, 4 or 5 times multiplier on all winnings of the spin.
3, 4 or 5 Scatter symbols trigger 5 free spins with 3 special Features, 7 free spins with 4 special Features or 10 free player 5 Features. The following Features can be obtained at the beginning of the free spins through a selection Bonus Game :
Change from a low in the corresponding high icons (the color of the symbols is crucial)
2 or 3 additional free spins
1 certain Troll becomes Wild
2 random Wilds per Spin
2x multiplier for all free spins wins
1 certain Troll will always become the colossal 2×2 Symbol
2 additional Feature selections
In the free games, a colossal Troll with 2×4 fields can also become a Wild game if the right Features have been obtained.
Between 10 cents and 100€ you can bet on the Slot. With the Goldenbet function you can use 140€. For 10 coins more, you can make an extra move in selecting Features before the free spins. The winnings range up to 2,500 times the stake, which would be € 350,000 on maximum bet. The payout ratio in the normal game is 96.7%, with Goldenbet it is theoretical 96.31%.
Overall, the Slot is quite varied from the Gameplay. This applies to the basic game by the various Features (colossal symbols, gold pot and Bonus stone), but also the free spins. I must confess that I have had no free games in 100 spins with Real Money. So far I know the free spins Feature only from the Demo mode. Thanks to various Basegame Features and several smaller profits my losses on the Slot on 20 cents but only 5€.
300 Shields Extreme by NextGen
300 Shields Extreme is a Remake of the classic of NextGen. A purchase option was added. 300 Shields is a classic among online slots. The Game has been re-launched, with improvements in graphics and the potential to win.
6 Numbers and letters were also chosen here for small gains. Higher payouts are available for Arrows, short sword, an archer or an ancient ship. The Spartan soldier is the Wild, as Scatter there is again a shield with Lambda on it.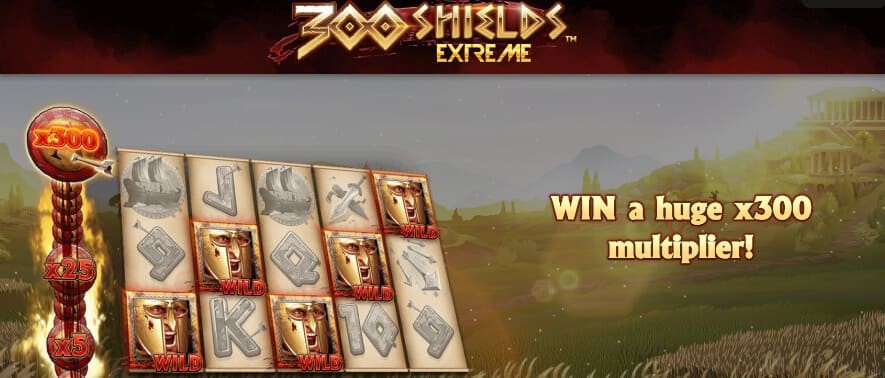 3 or more Scatters trigger the known free spins with up to 300 times the winning multiplier. 3 scatters grant 5 free spins. You increase a multiplier when you collect enough Scatter. The multiplier is used on winnings with the Wild. The additional Features look like this:
3 Scatter: 2-times multiplier on Wild wins
Total of 5 Scatter: 5 times multiplier and 5 more free spins
A total of 9 Scatter: 25 times multiplier and 5 more free spins
Total of 15 Scatter: 300 times multiplier and 5 more free spins
For the 60 times bet you can also buy free games at 300 Shields Extreme. A card risk feature is also available.
You can bet between 25 cents and 13€ on the Slot. The maximum win is 17,773 times the stake, which would be up to€ 221,162. The payout ratio is 95.66%.
Magic of Sahara by Microgaming
Magic of the Sahara is a new Slot from all41studios, which was developed for Microgaming. It is a 5 reel Slot with 3 rows and 9 paylines. As small symbols were chosen 6 numbers and letters, higher profits promise a man with camels, an oriental beauty and a young man in blue tunic. Scatter you have a shell full of Gold and as a Wild chosen a shield with the inscription Magic of Sahara. Special Symbol there is an old man with Magical Tokens.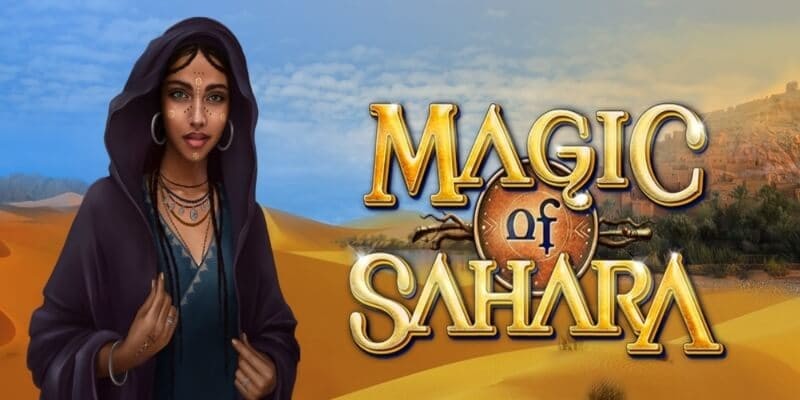 When it appears, a star is hung on a chain over the Slot. Each star, or Token symbolizing a free game. 25 free spins are triggered when you have collected all your Tokens or when 3 scatters appear on the field. The 3 scatters then only trigger the previously collected free games. At the beginning you will get 5 additional free spins in both cases, so there can be up to 30 Free Spins. Winnings in the free spins are doubled.
Between 9 cents and 45€ you can bet on the Slots. The maximum win amounts to € 100,000, which corresponds to 2,222 times the maximum stake. The payout ratio is 95.29%.
Overall, this is a rather boring Slot. It's a great game, but you have to be careful. This is the best game I have ever played. Once brought 30 free games just under 3€. A second time, 20 free spins were triggered. The profit was just over€1. Surely you can win well, but it is more of a Low Variance Slot, which you can play long without something good comes.
Power Spin from Relax Gaming
Power Spin is a new 3 reel Slot with 3 rows and 5 paylines of Relax Gaming. As symbols serve Cherries, lemons, bells, seventh, diamonds, batteries and a lightning Symbol.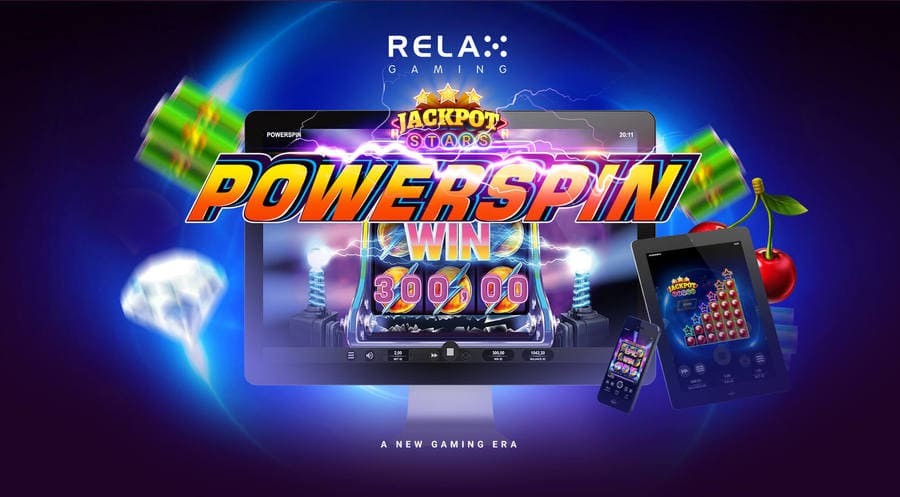 As a special feature you can trigger a Wheel Feature with a full screen (no matter which Symbols). The wheel of fortune you can win a multiplier, or a Symbol Upgrade. It is turned until you land on a gray field that you had before.
If you have two reels with the same Symbol in the Basegame, a Respin of the third reel is started. Thus, rather full pictures and thus Bonus Wheels are possible.
At the bottom left of the Slot you can also activate a Jackpot bet. There is a Chance to win a fixed jackpot. This is the 10,000 times Jackpot bet, if you bet€ 2 you can win even € 25,000.
The stakes range from 10 cents to € 502. The maximum win for the normal game is € 150,000, which is 300 times the bet. With the Jackpot you can win up to 12,500 times the Jackpot bet. The theoretical payout ratio is 96.84%.
The Game is not bad, the animations at wins are very good with different flashes. You quickly get Respins and the bonus wheel. My best winnings were two bonus upgrades and a 5-fold multiplier. There were at least almost 9 times the stake. So it's a good Low Variance fruit Slot.
Rainbow Riches Megaways from WMS
Williams Interactive has launched Rainbow Riches Megaways with Megaways license of Big Time Gaming on the market. In classic manners there are 6 reels with up to 7 symbols, a horizontal reel over the middle reels and up to 117,649 paylines.
5 letters are available for small wins. Higher profits allow Sapphire, Amethyst, Opal, emerald and quartz. As Wild a horseshoe serves as a bonus symbol, there is a pot of Gold.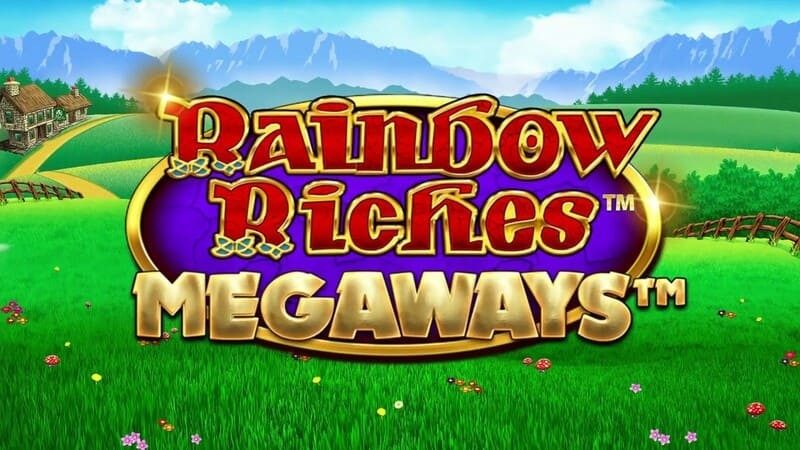 Each time you win, there is an Avalanche effect. Winning symbols are removed, new symbols fall from the top. The avalanches will stop until there are no more wins. Once you have received 4 pots of Gold, 12 free spins are started. There are 5 free spins for each bonus symbol.
In the free games, a multiplier is set for each win. This can grow indefinitely. Golden symbols with a red +1, +2 or +3 can appear on the top reel. You grant an additional number of Free Spins. Also, there is a colorful Super Gem Symbol. The gem turns all the gems on the Slot and itself randomly into the same gem.
In the case of Rainbow Riches Megaways there is an option to buy. You can also decide whether to add the winnings to the bonus Bank. The purchase price is reduced so when to Play. Otherwise, you usually have to pay 100 times the stake for free spins. But you can also make a 50: 50 risk bet for half of the bet on a wheel of Fortune.
The stakes on the Slot range from 20 cents to€20. The maximum profit is estimated by us at € 200,000, which corresponds to 10,000 times the maximum stake. We have also provided the same estimate for Bonanza. The payout ratio is 96.68%.
All in all, this is a high Variance Slot that has been fun-filled and corresponds to the Irish music and the symbols of the Rainbow Riches series. But you need good luck to get really good profits. 200 Spins without free spins are not uncommon. When testing the purchase option I didn't even get a good profit in Demo mode.
The One Armed Bandit From Yggdrasil
The One Armed Bandit is a 5-reel 3-row, 20-Payline Slot from Yggdrasil. The Western theme is here in the foreground. As the small icons you have chosen diamonds, spades, hearts, and ACE. High symbols are Spurs, hats, Whiskey bottles and revolvers. A Sheriff's star was chosen as a Wild and a portrait of a bandit as a bonus symbol.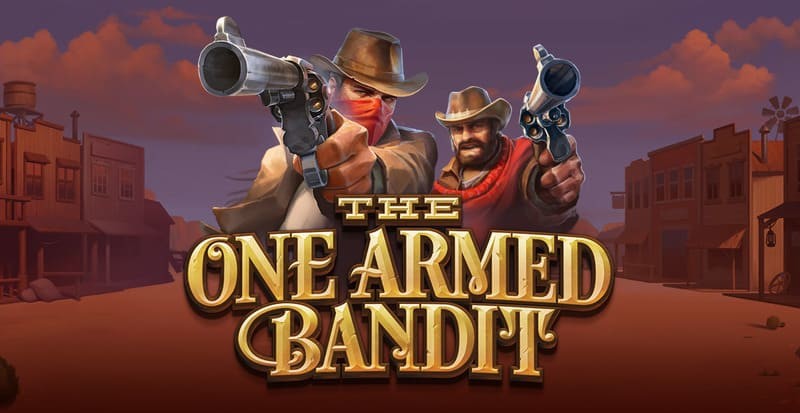 1 scatter in the base game activates 1 Respin, in which the Scatter becomes Wild. Scatter on all 5 reels is triggered by Free Spins. The Scatter can be collected during Respins, they are displayed above the reels.
During the 10 free spins, there is the sheriff's portrait as a new bonus symbol. The free spins are started with 5 times multiplier. 2 bonus symbols give a 10-fold multiplier. 2 additional bonus symbols a 20-fold multiplier. For each additional Bonus Symbol there is also another free game.
Between 10 cents and 40€ you can bet. According to the description, the maximum win is€ 360,000, which is 9,000 times the maximum bet. The payout ratio is 96.3%.
Overall, this is a new High Variance Slot from Yggdrasil. It is relatively difficult to get the free spins. I had it only after 150 Spins. In the free spins, you need a lot of bonus symbols. I missed them, so I was able to win almost 15 times. So free spins are no guarantee for big winnings. This is the best game I've played.
Grand spinn From NetEnt
Grand spinn Superpot and Grand spinn are new Slots from NetEnt. The structure of the two rather classic Slots is actually quite similar. It is a 3 reel Slot with a fixed bet line. As symbols there is a Bar signs, cherries, plums, oranges, a melon and Screen. As a Wild, a ruby with the label x2 Wild was chosen. There are also rubies labeled Mini Jackpot, Midi Jackpot and Super Jackpot.
For the Slot, 3 rows of symbols are displayed. After winning, there may be a Nudge Feature if the top Symbol matches the winning Symbol. This process is repeated until no winning symbols appear above the actual Payline. Each time a roll is turned, a new profit is granted.
The difference between Grand spin Superpot and Grand spin is that the first one increases the highest jackpot progressive. With the simple Grand spin Version, the Jackpot is fixed. The following differences apply:
| Criterion | Grand Spinn Superpot | Grand Spinn |
| --- | --- | --- |
| Progressive Mega Jackpot | Yes | No, 10.000x Per Bet |
| Midi Jackpot | 200x | 200x |
| Mini Jackpot | 40x | 40x |
| Bet | Up To 200€ | Up To 200€ |
| Max. Win | 80x (without Jackpot) | 500x |
| RTP | 96,21% | 96,19% |
The layout of the slot with the Lounge music I like very much. However, from my point of view it is a bit boring to play with only one line and 3 reels. The variety is missing a little. But at least I have seen several times the Nudge Feature. It is therefore often triggered.
Break Away Deluxe by Microgaming
Break Away Deluxe was developed by Stormcraft Studios. It is a 5 reel Slot with 5 rows and 88 partially adjustable paylines. Ice hockey is once again discussed here. As symbols of an ice cream machine, ice skates, a goalie helmet, a playing field, two players at the face-off, referee, Torwärte, a player with the 19th and a player with the 9 serve. The Wild is a Symbol with the inscription Break Away Deluxe, which only appears on the middle reel. A burning Puck serves as a Scatter.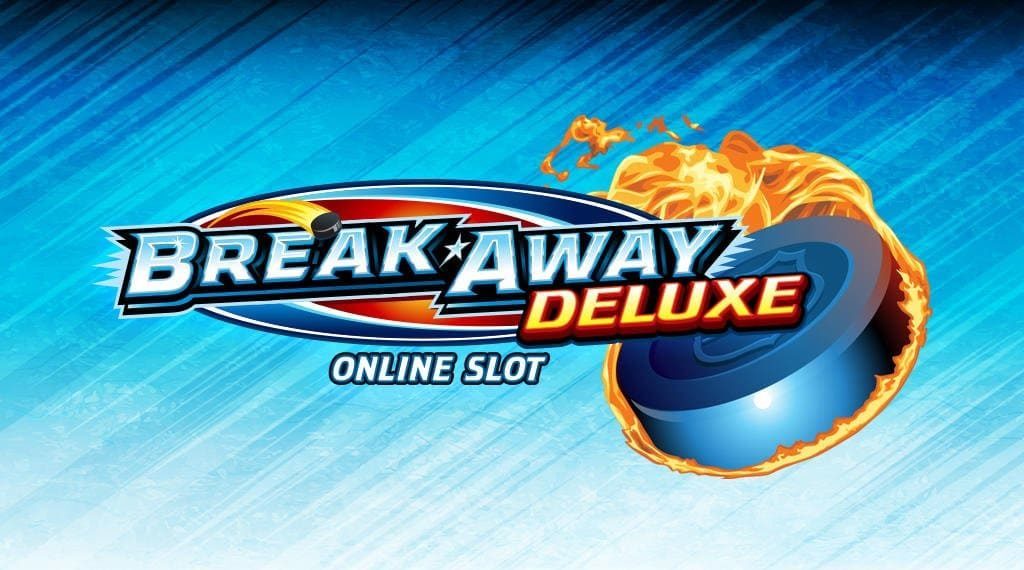 In the base game, there are so-called Rolling Reels. Winning symbols are removed and new ones come from the top. It is therefore an Avalanche effect. Also, there are Smashing Wilds. Ice hockey players appear randomly and turn reels 2, 3 or 4 into Wild reels.
3 or more Scatters start free spins, with each spin increasing a multiplier. Up to the 4th rotation the multiplier increases steadily to 5-fold, with the 5th rotation there is an 8-fold multiplier. There are also Growing Wilds. The Wilds grow with each Spin and can appear stacked.
Between 18 cents and up to 44€. The maximum win is € 140,000, which is 3,182 times the bet. The payout ratio is 96.88%.
The atmosphere of the Slot is similar to the atmosphere of a hockey game. There are also several announcements of a "stadium speaker". Overall, I personally do not like the subject particularly well. The free spins were started with me more often, but there was only a 25-fold win. The game is not bad, but not really impressive.
Firefly Frenzy by Play'n GO
Firefly Frenzy is a new Play'n GO Slot with 5 reels, 3 rows and 30 paylines. This is a Fantasy fairy-tale world. The symbols are diamonds, hearts, spades and crosses. Higher profits are available for mushrooms, a violet, blue and yellow flower. There are Wild green fireflies, yellow fireflies with 2-fold multiplier and red fireflies with 3-fold multiplier. There's also a moon.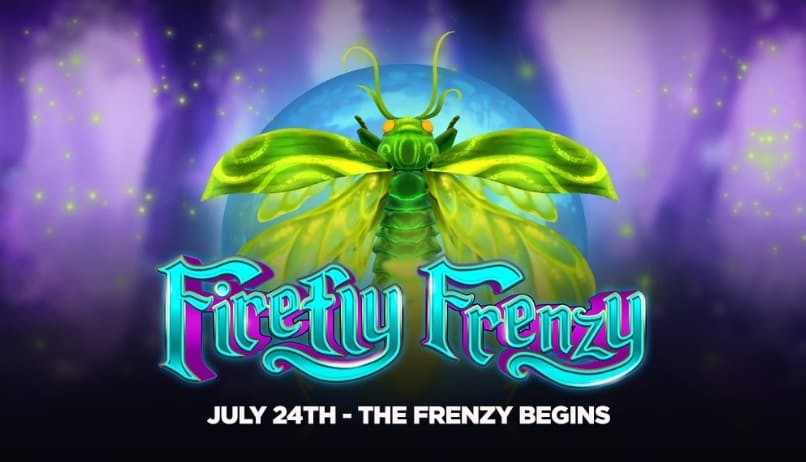 When a Fireflies and the moon appear on top of each other at the same time as a Spin, 8 Frenzy Spins can be triggered. The Wild it triggered is the lowest multiplier that can appear in the free spins. The multipliers can theoretically be calculated up to 243 times.
The stakes range from 30 cents to 90€. The maximum win is € 900,000, which is 10,000 times the bet. The theoretical payout ratio is 96.59%.
The Slot is very well designed and lovingly designed by the animations. The background music is not too Intrusive. But it's very hard to get free spins there. It is a new High Variance Slot from Play'n GO. I had no free spins after 130 Spins, but at least a 50-fold Basegame win.
Many new and interesting Slots for end of July 2019 with great potential
The slot machines 300 Shields Extreme, Rainbow Riches Megaways, the One Armed Bandit and Firefly Frenzy all have tremendous potential. From my point of view, the Games of the presentation were also best.
The other Slots could not really convince me, especially Microgaming and NetEnt were this time rather disappointing. What are your experiences with the new Slots? Write it in the comments.