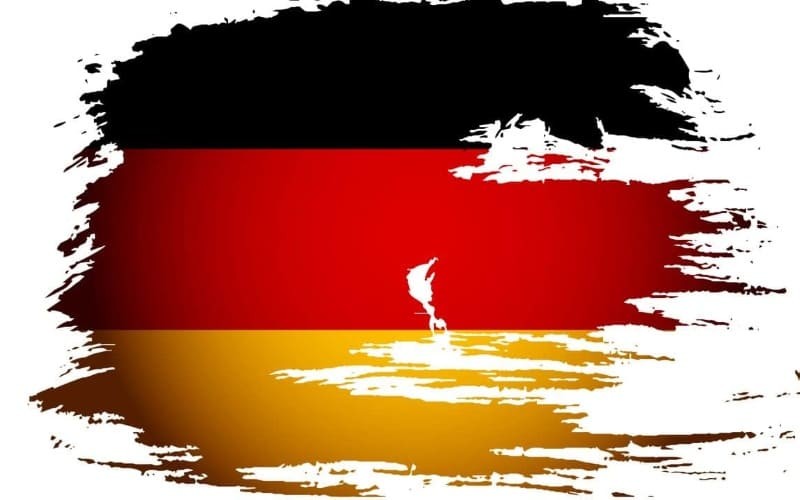 Gambling has always been popular in Germany, long before there was the first Casino online. Games of Chance are games that, as the Name suggests, mainly depend on luck and which are usually played for money. This includes:
Dice game
Card games (limited)
Roulette
Sweepstakes
Sports betting
Gambling before the age of 20 Century
Gambling has always been, well, at least since money was in circulation. Already in the Middle Ages, craps were very popular in Germany. They were played everywhere, especially in inns.
Card games came in the 14. Century, from the Orient to Germany and spread like wildfire. The city of Ulm became the centre of European card production and even then exported cards to many other countries.
Lotteries existed in Germany since the 16th century. Century.
Already in the Middle Ages, games of Chance were tried to separate them from other popular games, and some games were originally classified as games of chance and were later classified as entertainment or children's games.
It is known today that there were already in the Middle Ages "moral" concerns about some gambling, but on the other hand, land Princes, villages and cities benefited from the duties that the organizers of gambling had to pay.
Towards the end of the 14. Century, there were already licensed houses in Würzburg and Frankfurt am Main, where games of chance were played, which were otherwise prohibited.
In the 18. In the 19th century certain games of Chance played by the nobility were considered to be of moral quality. These included games like Pharaoh and Bassette. On the other hand, games
In the case of the lower strata of the population, it is considered to be of moral concern. For this purpose, games such as Biribis and bushel module. It was feared that the hard-working masses could no longer pay their taxes if they participated in gambling.
Various games of Chance were banned, which meant that the rules were often simply changed, and a new game of Chance was created!
Only since the middle of the 18th century. At the beginning of the 20th century there were the first casinos in Germany, where Baden – Baden became particularly famous. However, German gambling banks were again banned in 1872 and Monte Carlo became the European gambling metropolis.
Gambling in Germany from the 20th century onwards
Gambling banks in Germany remained closed until 1933. Among the Nazis, the ban on gambling for gambling banks was lifted again. Baden-Baden received a license, but was never as famous as in the 19th century. Century. Other German banks were re-opened. At the end of the war, all Casinos were closed again and only from the 50s of the last century slowly resumed operation.
Slot machines have also always been popular in Germany, but in the 1950s there were new German gambling regulations. Gambling machines, in which a lot of money could be won, were only allowed to be operated by gambling banks, while Game halls and restaurants were only allowed to set up such equipment, where the profits were not particularly high.
Unofficially, of course, many card and gambling games were still played in Germany – card games such as Skat, Doppelkopf or Poker or various craps were played for money. Restaurants have always been the most popular places.
Gambling banks and other forms of gambling were established in Germany in the second half of the 20th century. In the first half of the 20th century, lottery games and sports betting became more and more popular, and in addition to casino games and slot machines, lottery games and sports betting became more and more popular. The game in Casinos outside Germany also gained popularity, especially the gambling in Las Vegas.
Casino online gambling in Germany in the 21st century
Although there were the first Internet Casinos already in 1995, gambling in the Casino online has only become really popular since the turn of the Millennium. One of the reasons was that there have been huge technological advances over the last two decades.
In 1995, many people had not yet had a PC and Smartphones and Tablets. Even the Windows operating system was still in its infancy and network connections were, if any, is slow.
Nowadays, most of the Germans not only have a PC, most people also own a Smartphone and maybe a Tablet. Internet connections are becoming faster and more reliable and Video Streaming is a normal part of our lives.
Of course, there are still banks in Germany, however, many of the smaller Casinos have financial problems and every year, more Casinos are closing their doors. Larger Casinos today have to come up with a lot to attract visitors and stay in business.
Some casinos host international poker tournaments, others have regular events with popular international Stars.
It can be assumed that there will continue to be German casinos, but the Online gambling is becoming more popular and more and more Germans are going to the Online Casino every day.
(Some of the above information was taken from the research work of Ulrike Näther, University of Hohenheim.)
Where to find the best Online Casinos 2019 for German players?
Our casino experts at Casinova.org check out many new online Casinos every day to recommend only the best ones on this site.
All of the Casinos listed here and compared online are safe, trustworthy and especially suitable for players from Germany.
Take a look at the Internet Casinos that we have listed here, and then choose a Casino that you particularly like. Have fun playing games!