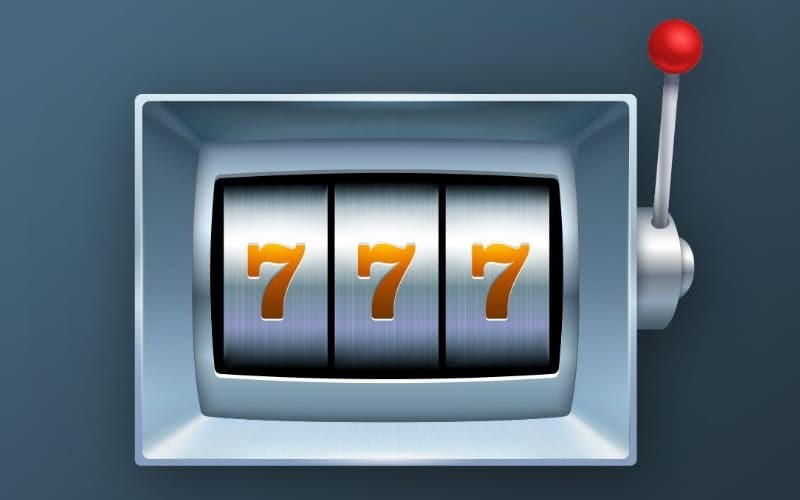 Slots are the number one section in any casino, be it online or brick and mortar. These games draw all kinds of people into casinos with their flashing lights, buzzers, and bells.
We can all picture sitting in front of a one-armed bandit and having the jackpot lights go wild signifying a life changing win. You just Need read this Guide to Online Slots.
So, Why Play Slots?
What is the draw that keeps millions of people coming back to these games every month?
I heard someone mention an RNG, what is that?
What kinds of slots are there, anyway?
The answers to all of your concerns or questions and more are right here in our handy slots guide.
For one, anyone can play. There are no skills to master, no years of practice before you are ready to play for big money. Slots are super easy; just pop in some credits and spin the reels.
There really couldn't be a more simple game that still gives you chances to win huge amounts of money. In online slots, it's all about paylines, random number generators, and cool symbols. Paylines are basically the number of chances you have to win on each spin, the lines that can be drawn from the left to the right reels in various patterns are the paylines. Some games can have more than 100 paylines. The goal is to get the symbols on the reels to line up across paylines to win money or credits.
All of this action is controlled by an RNG engine or a random number generator. This program sits behind the software and assigns a number to each symbol and position on the reels. It then generates a set of random numbers and assigns them to the playing field. This guarantees that the casino cannot cheat you by making certain symbols or combinations harder to get.
Types of Slots
Another reason that slots are so hot is the outstanding variety they can come in. Average online casinos will offer a few hundred games at the very least. There are also several categories within those games to keep you from ever getting bored.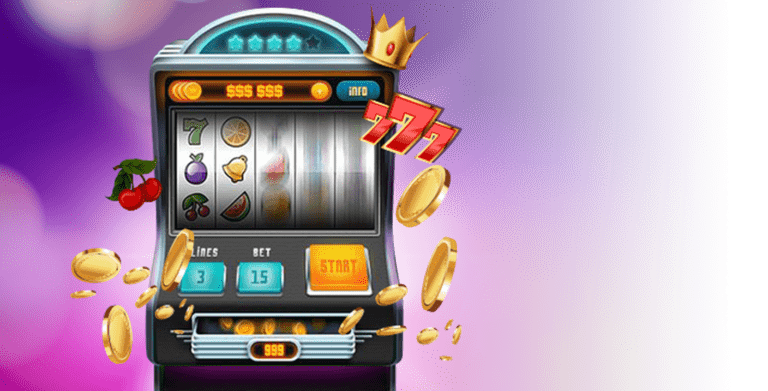 Classic slots (3 reels) – These games are more like the old machines that first appeared in casinos. They have 3 reels with fewer symbols per reel. You can expect to see things like the old 7s, bars, cherries, and lemons. They also have fewer possible playlines.
Video slots (5 reels) – Video slots have become the new standard in online slots. They use 5 virtual reels with many more symbols. They are sometimes referred to as themed slots since they can feature anything from run of the mill hearts, diamonds, clubs, and spades to your favourite superheroes or movies. They also offer bonus games and free spins.
Progressive slots – Progressive slots are based off of the video slots mentioned above, with one amazing difference; these games run on a vast network and can be connected to other games or casinos around the world. A percentage of each player's bet is transferred to a growing jackpot that can be won by anyone on the network of games.
Free slots – By far, the most attractive thing about online slots. Most games can be played in a free or practice mode so that you can get to know a game before you decide to play for 'reel' money.
Slots Glossary
Most terms used in online slots are pretty self-explanatory, but here are the basics you really need to know:
Pay Table – The pay table is a chart showing you the possible winning combinations for the symbols in the game and lists the payout for each.
Payout – The amount you win for various successful matches.
Max Bet – The maximum you can wager on each spin.
Bonus – These symbols can be found in video slots and a specific number appearing on the reels together will unlock bonus features like side games or free spins.
Scatter – Another type of bonus; a specific number of scatters appearing anywhere on the reels will trigger the scatter bonus. This bonus typically comes in the form of free spins and can also include extra bonuses or multipliers during the free spins.
Wild – This lucky symbol can substitute any symbol on the reels with the exception of bonus or scatter.
Winning Money with Slots
Slot machines are lots of fun, require no strategy, and come in all manner of varieties keeping them entertaining and exciting. These should be the reasons you play and not the odds or the house edge. Because there are so many types of slots with symbols and bonuses worth varying amounts, it is difficult to calculate the odds in general terms. Figure on your average 5 reel machine with 5 symbols, your chance of lining up five in a row are 5 x 0.032%. That means that in a perfect world, you should get that match every 625 spins. The house edge in slot machines can be as high as 15%, so slots is definitely not the way to plan for your future.
Thanks to the laws of probability and the good old random number generator, it is actually possible to win. To begin with, you could hit a good match in your first few spins on the machine in the example above and then walk away a winner. Then again, there are some people out there who have really hit it big.
Take the young Norwegian who had trouble sleeping one night back in 2011 and decided to play some Mega Fortune Jackpot to help him relax. He triggered the jackpot and won just over 11.7 million Euro. I'm sure he was able to fall asleep after that…
Then there was the UK player in Cheshire, in 2015 who was playing for a progressive for just 25p and ended up winning £13.2 million. At the time, Jonathan Heywood was a British soldier and vowed to use the money to care for his father who was quite ill at the time; it couldn't have happened to a nicer guy.
But the true definition of a lucky bloke is the guy from Scandinavia who won €17.8 million on a 25 cent bet. So you see, it can happen; as long as they aren't your retirement plan, slots can be a lot of fun.
Top Tipa to Play Online Slots Like a Pro
To be honest, there are no tried and true methods or strategies since slots are controlled by RNGs. The best way to raise your chance of winning is to stay in the game as long as possible. Read the rules for each game and pay attention to bonus or free spin opportunities. Another tip is to manage your spending. There will be wins, and there will be losses, and some players feel that by altering the amounts they wager they can ride those winning or losing streaks to higher payouts. If you win a significant amount on a spin and you are ahead of the game, say thank you and walk away for a while.
Which Games to Try First
It is a good idea to start with some simpler machines since there is less for you to keep track of. You can also look for slots that offer practice or demo modes to see if you like the way the action plays out. When you first start to play slots, you should also look for games with lower minimum bets so that you can make your bankroll last as long as possible. But mostly, look for a game that is going to be fun and entertaining since that is what it's all about anyway.
Our Slot Reviews
In our online slots reviews, we aren't just looking for the coolest graphics and best sound. We actually pay attention to reports on payout amounts and frequencies, standard deviations, and customer comments. We only recommend online slots after we have determined that we can comfortably put our name behind them. If they made our list of preferred slots casinos, you can feel good about playing there to your heart's content. We Also hawe Awesome and Honest online casino reviews.
Conclusion
Slots have been a symbol of casino gambling for decades. They are fun to play, and it is easy to get caught up in the excitement and anticipation of that life-altering win. Whilst there are no sure-fire ways to beat the odds, the more you know about them, the better your experience will be. We hope this slots guide serves you well. Now, go get your game on!