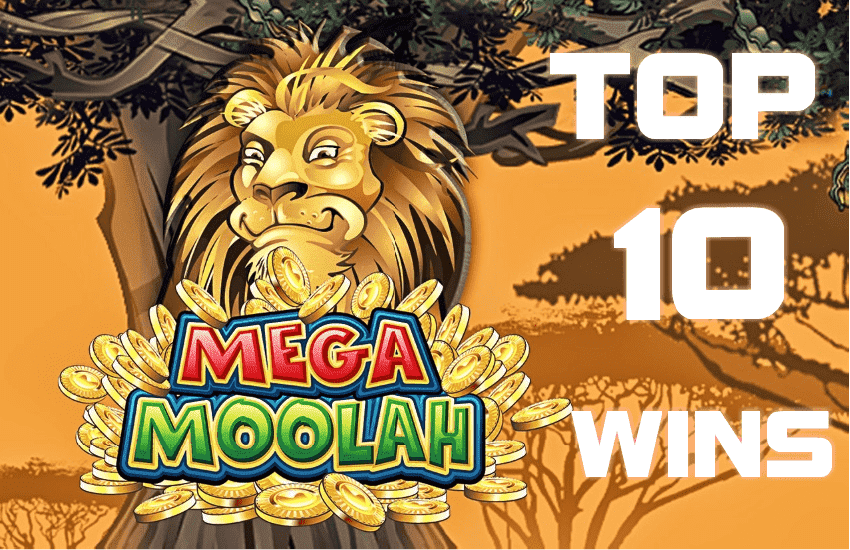 In this post, we show you some of the lucky ones who, after their safari in the African savannah, could comfortably retire with millions of dollars.
Mega Moolah Slot is always good for a surprise. Just when we thought the game couldn't go any further, there was a new million dollar winner. The list is endless and jackpots have been won in the best online casinos around the world. There are three progressive jackpots available that can change a player's life.
Mega Moolah holds the record in the Guinness Book of Records for the highest jackpot in online casino history and shot another record last year, just as it did earlier this year.
A little tip: Of course, you can also play the slot machine in many of the new online casinos 2019, because as a real long-running favorite, this Microgaming gold piece as a crowd favorite is a real asset for every provider.
Mega Moolah breaks all records
After Mega Moolah received the official entry in the Guinness Book for the highest profit on an online slot machine in October 2015 with the equivalent of more than 17.8 million euros, the game has surpassed again in September 2018. At 18.9 million euros, the largest jackpot in the game's history to date has fallen at the Grand Mondial Casino. You can find all information in our article on the subject.
At the beginning of 2019, a Canadian player also broke the record for the highest win in Canadian dollars when he won the equivalent of 13 million euros.
The Top 10 Mega Moolah Millionaires
Here are our top 10 biggest lucky guys at Mega Moolah online slots:
€ 18,915,872.81 on September 28, 2018: the new world record at the Grand Mondial Casino
€ 17,879,645.12 on October 6th, 2015: Betway's biggest jackpot to date hits an entry in the Guinness Book of Records
€ 13,328,028.16 on January 30, 2019 at the Zodiac Casino
€ 8,012,153.35 on April 25, 2017 at the Tipico Casino
€ 7,968,311.26 on August 28, 2016 at the Zodiac Casino
€ 7,807,985.53 on November 5, 2016 at Yako Casino
€ 7,742,015.53 on September 25, 2017 at Unibet Casino
€ 6,694,369.46 on March 14, 2017 at the Zodiac Casino
€ 6,380,123.15 on June 17, 2016 at Casinoland
€ 6,081,837.61 on January 16, 2017 at Captain Cook's Casino
As you can see, both old and new online casinos are among the paying sites, so everything is really open and you can hit the jackpot all over the world. It doesn't matter which bet you play, the most important thing is that you play responsibly, because you can win even with little money.
Recommended casinos with Mega Moolah Jackpots
It continues in the comments
If you have any questions, comments or maybe even a screenshot of your last win at Mega Moolah, we look forward to your contribution in the Casinova comments section!