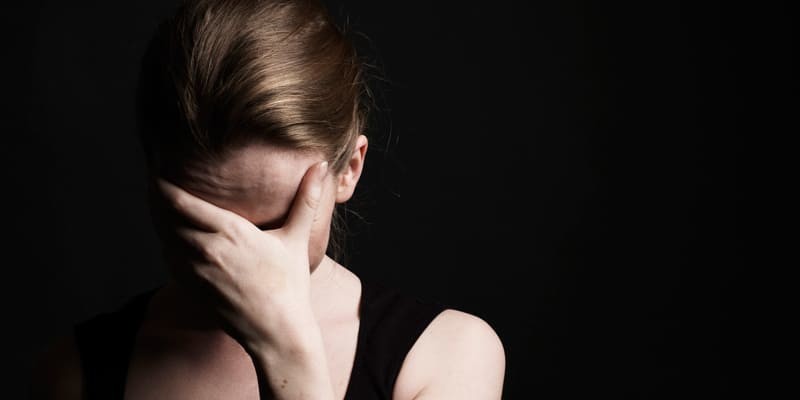 In the BBC Radio 4 radio show " My Name Is …", a problem player reported on her experiences with two British online Casinos and accused her that they did not recognize their addiction behaviour. A short report on the history of anonymous Katie.
There, Katie told her story. It's a 42-year-old woman who wants to stay anonymous and uses a fictional name.
Katie has indicated that she has lost 125,000 pounds (145,750 euros) at the online casinos LeoVegas and Casumo. She describes her experience in the Radio Interview, very authentic, but nevertheless, that your Person with the gambling, and has therefore opted for an anonymous type of presentation.
How did Katie's gambling profession start?
Katie has been tempted by all the advertising for the best online casinos to play. She said You were really bombarded with advertising and started playing at some point. Katie states that she has a well-paid but stressful Job in the financial services sector – her annual salary is £ 70,000 (around € 81,600).
When asked about her first ever placed bet, she stated that she had started relatively harmless with 10 Pence at an Online slot machine. You have used an App from Casumo. This enabled you to play at any time, the possibility was always given by an Icon on your Smartphone. It started with her in June 2017. Your first bet was supposed to bring a small profit. She usually placed 100 pound (116 Euro) bets at the various Games on one evening.
The first escalation in the game of behavior
There was a first escalation on 9. On October 10, 2017, she made dozens of deposits, putting around 5,000 pounds (around 5,800 euros) into one. She received three bonus offers-with the bonuses she had the biggest problems, she simply couldn't stop playing. She played with her Smartphone in the toilet and barely saw her boyfriend-gambling became a major part of her life.
Eleven hours after the escalation, Casumo noticed that the playing behavior is not normal. Casumo then wrote her an email, she should contact the Support. In the period, she had played another 7,000 pounds (8,160 euros), because she wanted to recover the losses. At the time, since the start of online gambling, she had already played 40,000 pounds (46,600 euros). After a conversation, by having described the problems to the Support and also illustrated suicide intentions, Casumo permanently blocked them.
How did she finance gambling?
Katie stated that she was financially well positioned until then. You had a good credit rating. Her nine credit cards with a relatively large Limit had been used up to the stop. Gambling was largely financed by loans. Katie herself couldn't explain how she could be so stupid.
She also quickly became a VIP, giving her special bonuses, special Goodies and more attention. She could easily use several credit cards.
New attempt at LeoVegas
LeoVegas has a Mobile Casino is also very present in the UK. Katie started playing there at the end of 2017. She quickly became a VIP and was able to use several credit cards to deposit. On the night of 12. until 13. On December 31, 2017, she had the worst High Roller Session this year. She had placed bets of 382,844 pounds (about 448,892 euros). It was a 24-hour Session in which she lost £ 53,985 (around £ 63,300).
On the third day On January 19, 2018, according to her own statements, she had once again used 1 Million pounds (1.17 million euros) on the various Slots. On that day she had a loss of 94,049 pounds (110,000 euros). After the loss, she received an E-Mail from LeoVegas, which said:
I hope you had a nice Christmas and a good Start to the New Year! I just wanted to send you a short message to point out that I added a special bonus of £ 800 (around £ 940) to your account, which only requires a 1x wager. We wish you a nice day!
In the time that Katie had played at LeoVegas, there were 291 failed deposits and withdrawals of 27,550 pounds (about 32,300 euros) were cancelled to allow them to be reinstated.
Allegations against Online Casinos
In the Interview, Katie had raised relatively serious allegations against Casumo and LeoVegas. The bonuses have been criticised over and over again, since they encourage you to play and keep the player protection on track. Over the Radio she said :
They have algorithms in which, when you spend a lot, you become a VIP or send you a Bonus e-Mail and use it to your advantage. You could also use it to prevent problem gambling.
LeoVegas did not want to speak to the reporters and the player. In writing was later communicated, safe gambling takes very seriously and follows strict guidelines in this area. The procedures for the protection of players are in accordance with the legal requirements and the requirements of the gambling license. LeoVegas had paid the player 34,000 pounds (about 40,000 euros) for her Rehabilitation as a sign of good will.
Inquiries from the UK Gambling Commission revealed that the regulatory authority did not specifically deal with individual cases, so it cannot comment on the particular case. But the failures at Casumo and LeoVegas have become known and have also been taken into account in the corresponding period.
Radio documentation is still available on the BBC website. You can still listen to them. It is a new case of gambling addiction, this time by a woman. In the UK, more and more politicians are convinced that gambling should not be with credit cards. It remains to be seen when one will change the legal requirements there again.