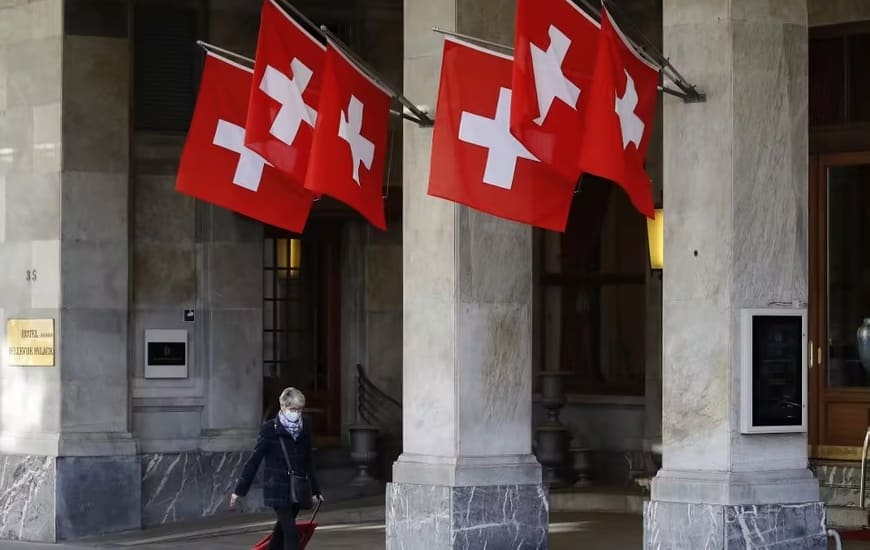 An unemployed Swiss woman did not inform the responsible authorities about the additional income after winning a casino win of CHF 9,000. However, since the young woman receives social assistance from the state, she should have reported the profit. A few weeks ago she had to answer for this in front of a court. But what punishment do you face now?
As early as April of this year, we dealt in an article with the question of whether the unemployed are allowed to gamble. A 35-year-old woman from Switzerland visited a casino and was actually lucky – she won 9,000 Swiss francs, which is the equivalent of around 8,600 euros. The problem: The Swiss woman is a social welfare recipient and should have reported a profit of this amount accordingly.
Casino winner lives on the subsistence level
As it became known a few weeks ago, the casino winner lives with her three children on the subsistence level. She receives social assistance and was of course extremely happy when she won the amount of 9,000 CHF in the casino. In retrospect, the unemployed woman stated that she did not know that she should have reported the casino win.
However, the following principle naturally applies: ignorance does not protect against punishment. For this reason, the welfare recipient had to answer for her act a few weeks ago in a court in Aargau. Unfortunately, in addition to the casino winnings, the woman also kept an inheritance from the responsible social welfare office. For this she was ultimately sentenced to an unspecified fine. In addition, the woman must probably pay a fine.
For several months now, the popular Novoline slot machines have been available online again for players from Switzerland. In June 2021 we reported that Book of Ra ™ and Co. could be played online again.
How is the situation in Germany?
In Germany it depends on whether you are receiving unemployment benefit 1 or unemployment benefit II (Hartz IV). Since Unemployment Benefit 1 is officially an insurance benefit, casino winnings in this case fall under the heading of "effortless income". This type of income does not have to be reported to the social welfare office and does not lead to a reduction in state transfer payments.
The situation is different when Hartz IV is obtained. In this case, all income must be reported. This also includes smaller casino winnings. In this case, it is often the case that all profits are fully offset against the state income, so that under these circumstances it is hardly worthwhile to win. However, if you do not report the casino winnings, you have to expect a severe penalty and high back payments in this country as well.
Conclusion
The welfare recipient from Switzerland is comparatively well off with a fine of an undisclosed amount. It is unclear whether the state transfer payments for the casino winner have been reduced accordingly or whether she was still allowed to keep the winnings for herself and her small family. However, it is not advisable to hide casino winnings from the social welfare offices, as this can lead to penalties and additional payments.