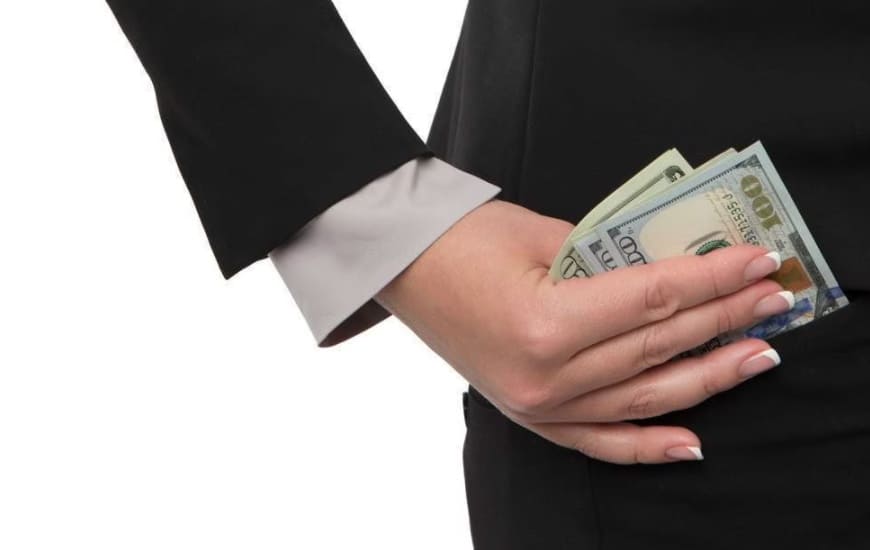 As it became known about two weeks ago, a young American woman currently has to answer in court. She is accused of cheating on a family member out of his scratch card jackpot. But what sentence can the defendant expect and how did they find out about her?
The competent prosecutor of Nassau County in the US state of New York recently announced that charges had been brought against a 32-year-old American woman. She is suspected of cheating on her cousin out of his scratch card prize. Just a few weeks ago we reported on a young woman from Great Britain who cheated on a couple out of £ 45,000.
Defendant allegedly cheated on her own cousin
The public prosecutor's office accuses Iris Amador A. of having cheated on her cousin by a high six-figure amount. She had previously been asked by her cousin to redeem the won ticket for him. The defendant complied with this request, but told her cousin that the scratch card won "only" 13,500 US dollars. In reality, however, the profit was $ 1 million.
The injured party bought a scratch card for US $ 5 in a 7-Eleven supermarket at the end of October 2020. After he had scratched off the corresponding fields, the multi-million dollar profit was revealed. However, since he himself did not want to be exposed as a millionaire winner, the winner contacted his cousin. This was supposed to redeem the scratch card jackpot at the NYS Gaming Commission on his behalf.
To be fair, the lucky guy even offered his cousin a share of the profits of 50,000 US dollars for his help. But this amount was probably not enough for the fraudulent cousin. Instead, she forged records and told her cousin that the total profit was only $ 20,000. According to the falsified documents, only $ 13,436 was left after tax was deducted. The 32-year-old defendant put this fraction of the total profit in an envelope and gave it to her cousin.
"Real" scratch card winner threatened with legal consequences
When the actual scratch card winner became suspicious and confronted his cousin with the allegation of fraud, she got rid of him and threatened legal consequences directly. You have asked to completely break off contact with him. The "real" lucky guy then turned on the police, who initiated appropriate investigations against the woman.
As a result of the investigation, investigators found an amount of just under $ 318,000 in the woman's account. The woman's assets, allegedly resulting from the scratch card win, were initially frozen. It wasn't until the summer of this year that we reported about a scratch card millionaire who was murdered by her husband.
Conclusion
The 32-year-old American now has to answer in front of a court. In addition to forging documents, she is also charged with serious theft. The threatened sentence is up to 15 years imprisonment.
What is particularly reprehensible about this case is, of course, that the woman wanted to cheat one of her own family members out of such a large amount and wanted to use the money for herself. It remains to be seen whether and how long the accused will have to go to prison for her act.