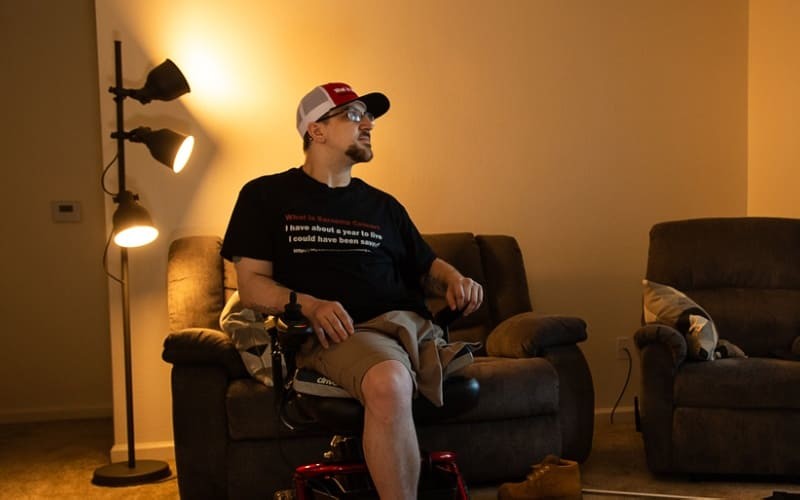 Kevin Roster has been a rather unknown Californian Poker professional. With a rare form of cancer that was late for treatment, he took part in the World Series of Poker this year. He wanted to use his illness and the Poker Event to raise awareness of the issue. He left on Friday (26 July 2019) self-determined by the world.
Kevin Roster was nicknamed Racks and was an American poker player from New Jersey. In 2017, doctors diagnosed him with a sarcoma. It is a rather rare form of cancer, which is derived from embryonic connective tissue. Unfortunately, the disease was detected too late. He had to amputate a leg and in June 2019 it was said that he had to live for at most 6 months.
The Roster is drawn after the diagnosis to Sacremento, the capital of the state of California. Since 2016, euthanasia for terminally ill people under medical supervision is possible under certain circumstances.
In California, a Patient who wants to take euthanasia must take the medication himself. The Person must be mentally stable and at least two times express the desire for medication. There must be 15 days between the statements. A written Statement is also required. Two doctors must agree.
He decided that in 2019 he wanted to play at the World Series of Poker before he left life. He wanted to use the WSOP 2019 again to draw attention to his illness and its early detection. He also wanted a last Chance to win a bracelet and left his son the prize money as a legacy.
At the end of the day, the bracelet's profit has not been achieved, but at least he has received a media attention for his cause, with which he would never have guessed.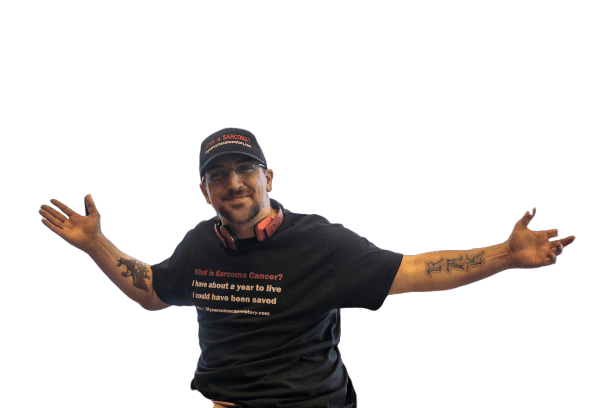 Participation in WSOP Main Event 2019
Roster had taken part in the $ 10,000 WSOP Main Event this year. He was present at the invitation of former world champion Greg Merson, who heard his story and paid the entry fee for him. All in all, he beat himself well at the Main Event, but in the end the deterioration of his health caused him to leave the Tour early.
After the rather wondrous run at the WSOP, he told his Fans via Twitter that he can no longer perform public appearances. He wouldn't tell anyone when he'd step out of life. This also applies to his family. But he wanted to be remembered until recently as a poker player and therefore wrote Once:
I'm small and the Big Blind comes fast. I plan to continue playing Poker, whether live or online. If I can't do it anymore, it'll probably be a good indicator of when it's time to go.
He talked to the players and in interviews at the WSOP about the topic of sarcoma. In addition, he wore a T-Shirt with important core data about the disease, which should attract attention among the spectators. All in all, there were many spectators who had closed the Poker professional in their hearts.
Achievements in the poker career
His career began around 2000 in the underground poker scene. He then played online Poker until 2009. After banning in his state, he turned to legal offline poker tournaments in the US.
Overall, Kevin Roster was a rather unknown poker player. In his career, he has won $ 50,465 in prize money. He is now in fourth place in the Global Poker Index Ranking, according to the Hendon Mob. In the popularity ranking he ranked 20,657.:
Place 123 of 1859 in the $500 No-Limit Hold'em online Event July 2019: win = 1,171 dollars
Place 135 of 2477 in the $1,000 No-Limit Hold'em June 2019: win = 2,410 dollars
Place 24 of 541 in the $ 1,500 Limit Hold'em event July 2019: win = 4,360 dollars
Place 38 out of 6035 in the $1,500 No-Limit Hold'em Monster Stack June 2019: win = 22,561 dollars
Roster wanted to die in dignity
Until recently, the poker player also advocated a self-determined end, which should be done in dignity. He was of the opinion that all Americans should have the right to determine the end of their lives when they suffer from fatal diseases. Unfortunately, he had to confess that around 80% of Americans do not have this option.
Roster was very active through the social media and tried to document his last stages of life relatively well. In the Blog "My Sarcoma Cancer Story" he wrote down his fight against cancer from 2017. On July 25, 2019, he also published a farewell letter and a last Video. In his farewell letter, he wrote, among other things, the following words:
It is very unfortunate that I am writing this letter to inform you that I have decided my fight against sarcoma from a Position of strength to end peacefully, by tomorrow (Friday), 26. July 2019, medical assistance take. It is my conviction and the conviction of my doctors that the disease that rolls over my body will soon lead me in these directions. [ … ] At this time, the disease keeps me hostage and I take back control, as I have tried at every decisive step of my journey.
He described his current situation with the disease in the letter as follows:
Currently, I suffer from an almost constant oxygen demand, fatigue that keeps me in bed 13 to 14 hours a day, cough attacks, Delirium, tumor pain in my lungs and groin. They require morphine and about 40 tablets for shortness of breath and difficulty eating, among many, many others.
In the end, he thanked many people who helped him in the end personally. He was also a member of Greg Merson, who made it possible for him to visit the WSOP. He thanked the Fans so much:
I was able to reach millions of people and far exceed my expectations of a street child from Queens who grew up in group homes. I would like to thank the press and the Poker Community for helping spread my message of awareness far beyond what I have ever thought possible. […] Since my story was published, countless people have turned to me through social media and personally to tell me their cancer and sarcoma stories. Their victories, defeats and struggles have proved to me that it was the right decision, and I want them all to continue to laugh and fight.